SpaceX has completed its last California Falcon 9 launch of 2019 and the company's official pictures of the mission are unexpectedly spectacular considering the near-zero visibility incurred by coastal fog.

Lifting off on June 12th, Falcon 9 successfully delivered the Canadian Space Agency's Radarsat Constellation Mission (RCM) – likely weighing ~5000 kg (11,000 lb) – to a 600 km (370 mi) sun-synchronous orbit (SSO). Made up of three separate Earth observation satellites, RCM has a combined value greater than $1 billion and has thus become the single most expensive payload – perhaps by as much as a factor of two – SpaceX has ever launched. Although disappointing, RCM made for a spectacular temporary finale to SpaceX's West Coast launch activity, likely the company's last Vandenberg Air Force Base (VAFB) mission for at least 6-9 months.
Due to an unknown combination of construction delays, regulatory hurdles, and a general lack of pressing need, SpaceX completed its West Coast landing zone (LZ-4) around the middle of 2018, at which point the bulk of the company's Vandenberg launch manifest had already been completed. 2017 saw six SpaceX Vandenberg launches, while 2018 featured five, combining to represent a respectable ~29% of the company's launches over the two-year period.
Pictured above, LZ-4 was used for the first time in October 2018, shortly after Falcon 9 B1048.2 sent the Argentinian SAOCOM 1A Earth observation satellite on its way to orbit. Curiously, SpaceX's LZ-4 land use permit specifically stated that the company would need to avoid land-landings during harbor seal pupping season (reportedly March through June) to avoid disturbing the ecosystem.

This contradicts SpaceX's June 12th use of LZ-4 after B1051's successful RCM launch, potentially indicating that the company chose to risk fines instead of dusting off its under-utilized West Coast drone ship Just Read The Instructions (JRTI), last used in January. In all fairness, if SpaceX – as appears to be the case – has no more launches planned in 2019, a one-off seal-scare is hopefully harmless.
In 2019, SpaceX Vandenberg's share of launches will drop to 10-15% and may fall even further. Beyond Iridium NEXT-8 (January) and RCM (June), no other SpaceX missions are publicly manifested in 2019 with launches on the West Coast, although tight-lipped US military or Starlink missions could potentially crop up later this year. 2020 is unlikely to be any better with just three launches (all fairly uncertain and liable to slip considerably). As of June 2019, SpaceX's 2021 manifest looks far more promising and could involve no less than six launches from California.

Further down the road, US military contracts – assuming SpaceX is one of two main providers chosen – should offer a decent IV drip (~1-2 annual launches) for the rest of the decade.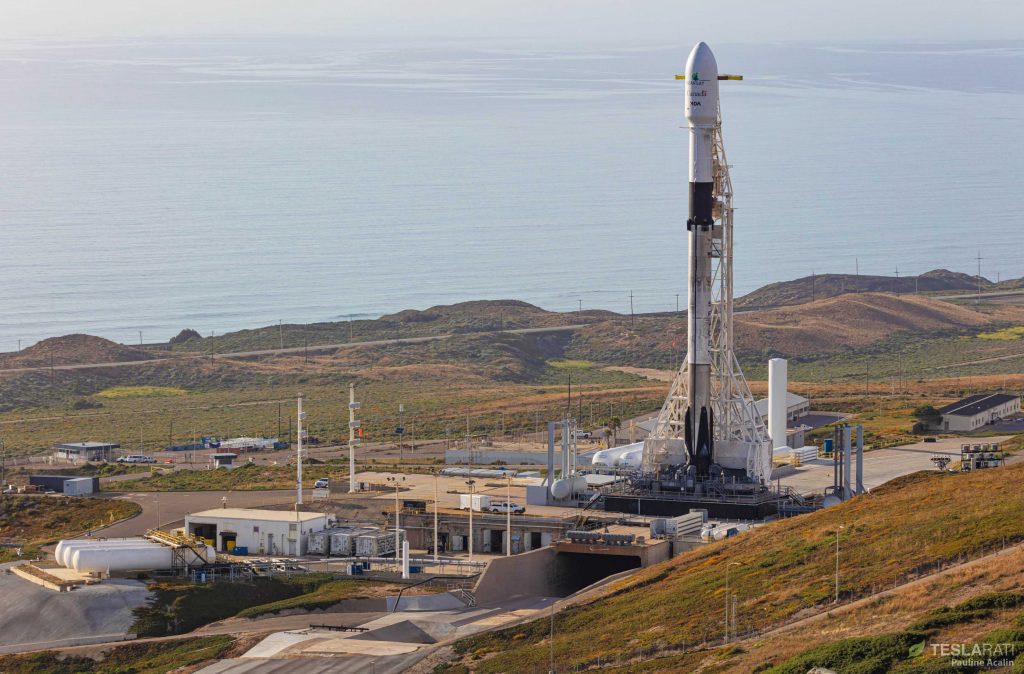 Check out Teslarati's newsletters for prompt updates, on-the-ground perspectives, and unique glimpses of SpaceX's rocket launch and recovery processes.