On November 15th, Falcon 9 booster B1048 returned to port aboard a SpaceX drone ship, the first such return in almost half a year. With that arrival, SpaceX also completed a critical Falcon 9 Block 5 reusability milestone, paving the way for B1048 to continue setting records.
On November 11th, Falcon 9 B1048 made history when it lifted off with 60 Starlink v1.0 satellites, becoming the first rocket booster to launch four separate orbital-class missions. Approximately eight and a half minutes later, B1048 also become the first orbital-class rocket booster to land after its fourth successful launch, setting the vehicle up to be SpaceX's path leader for future nth-reuse milestones, starting with the first 5th flight in the near future.
Starlink v1.0's November 11th launch effectively marked the start of SpaceX's operational satellite constellation deployment, every mission of which will be an opportunity for the company to test new reusability firsts and reduce the risk before certain flight-proven hardware is offered to commercial customers. Company executives have recently indicated that SpaceX hopes to launch as many as 24 Starlink missions – each carrying ~60 satellites – in 2020, giving SpaceX a huge number of opportunities to push the envelope of booster and fairing reusability.
On the ~650 km (340 mi) trip back to Port Canaveral from drone ship Of Course I Still Love You's (OCISLY) Atlantic Ocean recovery position, the ship – towed by tug Hawk – was forced to briefly divert northwest to escape high seas, but Falcon 9 B1048 was secured by the drone ship's Octagrabber robot, preventing it from suffering a fate similar to Falcon Heavy booster B1055. By all appearances, the thrice-reused Falcon 9 booster survived the weather and swells unscathed, even as OCISLY itself was visibly banged around, damaging a generator and antenna.
After OCISLY and B1048 arrived in Port Canaveral on the 15th, SpaceX recovery technicians quickly craned the booster off of the drone ship, placing it on the company's dockside rocket-processing stand. It appears that SpaceX intends to retract B1048's four carbon fiber landing legs, potentially in a bid to rapidly turn the booster around for a second Starlink v1.0 mission before the end of 2019.
B1048.4's in-port recovery operations also marked the first time SpaceX has used Port Canaveral's brand new mobile crane, delivered to the port in January 2019.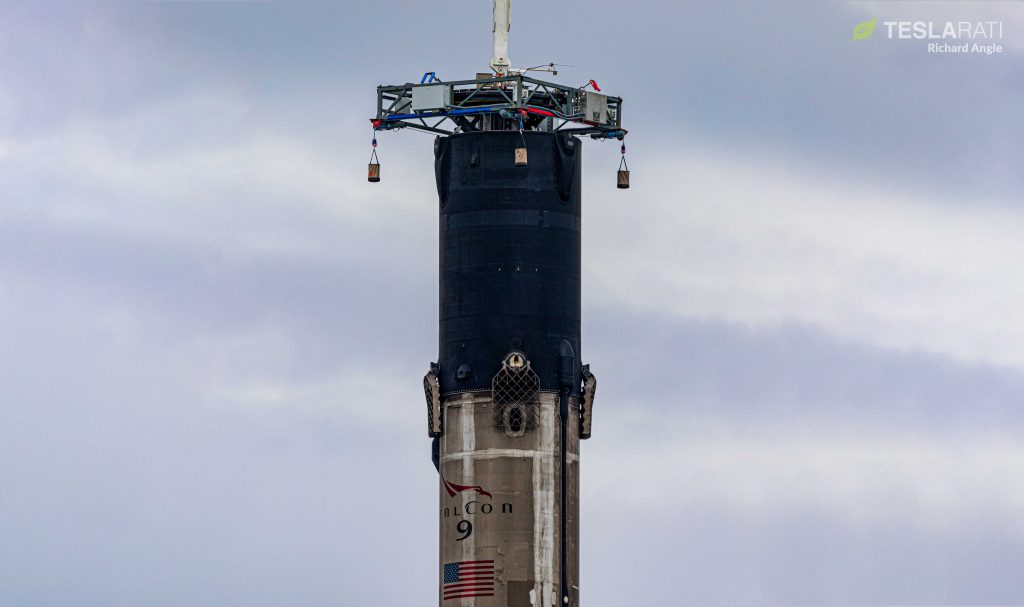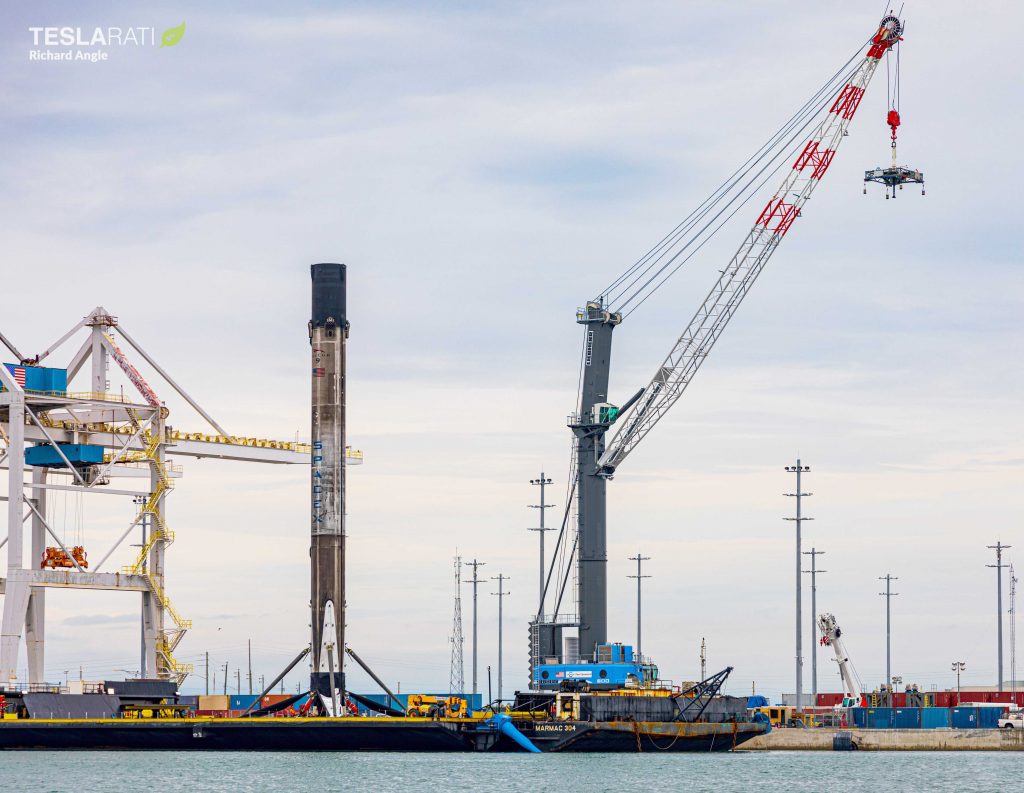 While B1048 has become the first Falcon 9 booster to launch four orbital-class missions, SpaceX has another two thrice-flown flightworthy boosters (B1046 and B1049), the former of which is preparing for its own fourth launch as early as December 2019. B1046 is assigned to Crew Dragon's In-Flight Abort test, a mission that will almost certainly destroy the booster and its inert upper stage when Crew Dragon attempts to escape the rocket while traveling at supersonic speeds. B1049 could support another Starlink mission or the commercial debut of a thrice-flown SpaceX booster and is likely already set for flight after it completed its third launch nearly six months ago.
Coincidentally, B1048's Nov. 15 port return was SpaceX's first drone ship recovery since B1049's third launch and landing, which saw that booster arrive in port in late May 2019. That nearly six-month gap is one of the longest SpaceX has gone without an ocean recovery since Falcon 9's first successful drone ship landing in April 2016. With any luck, Starlink will ensure that a similar lull is just shy of impossible until Starship takes over and Falcon 9/Heavy is fully retired, likely a solid half a decade away.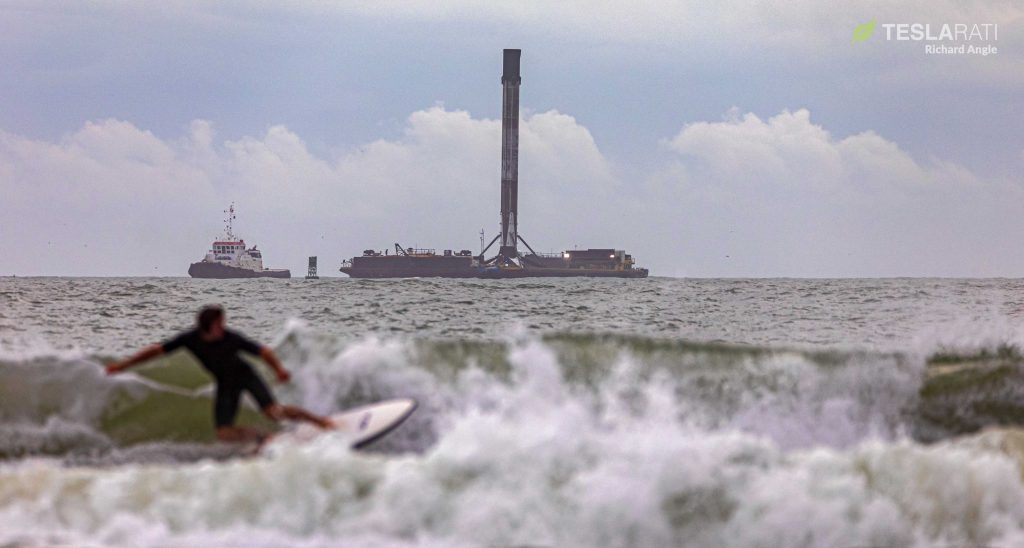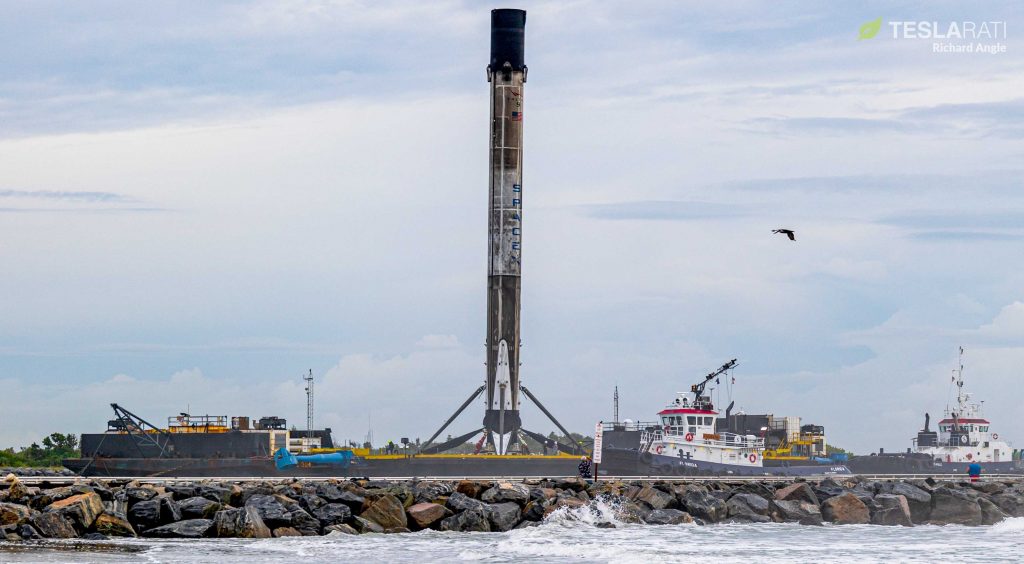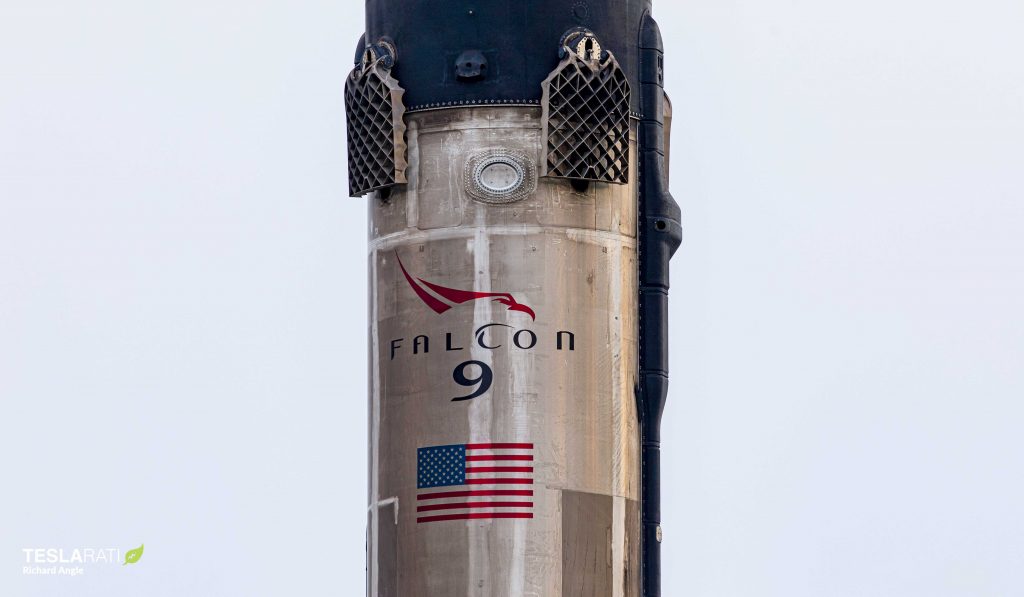 Check out Teslarati's newsletters for prompt updates, on-the-ground perspectives, and unique glimpses of SpaceX's rocket launch and recovery processes.