In a sign of things to come next year, SpaceX's next – and third – 60-satellite Starlink launch is officially on the books, and – if all goes as planned – could make the company the proud owner of the world's largest operational satellite constellation.
On May 24th, Falcon 9 lifted off for the first time ever on a dedicated Starlink launch, placing 60 'v0.9' prototype satellites in Low Earth Orbit (LEO), where they deployed solar arrays and fired up their own electric krypton thrusters to reach their operational ~550 km (340 mi) orbits. Of those 60 prototypes, several were intentionally deorbited while another handful suffered unintended failures, while 51 (85%) ultimately reached that final orbit and began operations.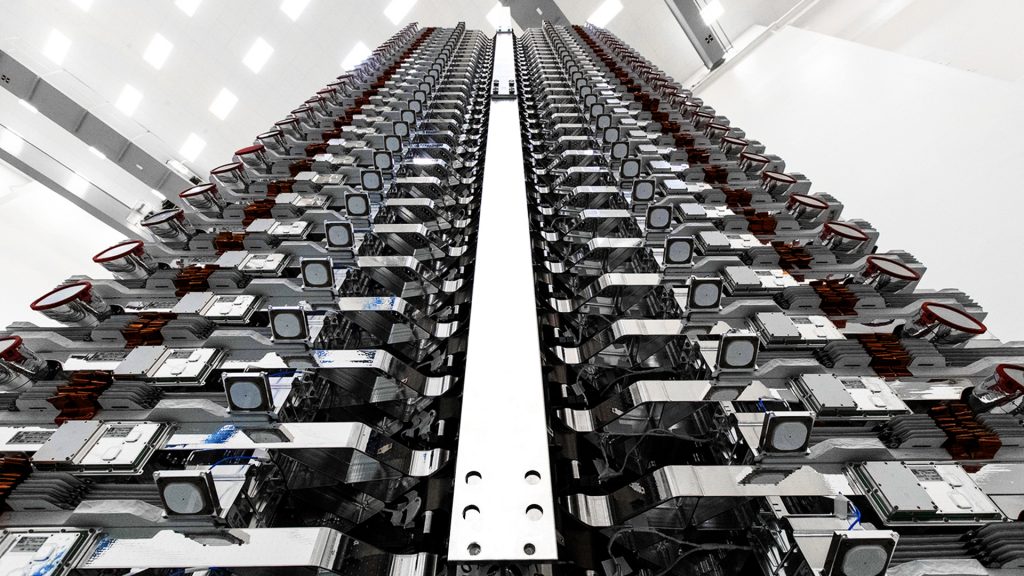 Previously expected in mid-October, unspecified delays pushed SpaceX's next Starlink launch – deemed Starlink-1, the first launch of 'v1.0' satellites – into November. On November 11th, Falcon 9 B1048 and a flight-proven payload fairing lifted off with 60 more Starlink satellites, also marking the first time a Falcon 9 booster completed four orbital launches and the first operational reuse of a recovered fairing. Upgraded with four times the overall bandwidth, improved structures, new Ka-band antennas, and more steerable 'beams' on each of those antennas, those 60 Starlink v1.0 satellites rapidly came online and began raising their orbits.
This time around, SpaceX received FCC approval to test satellites at a substantially lower altitude of ~350 km (220 mi) and launched to a parking orbit of just 280 km (175 mi), ensuring that any debris or failed spacecraft will reenter Earth's atmosphere in just a matter of months while also completely avoiding added risk to the International Space Station (ISS) (~400 km). After a brisk ten or so days of active propulsion, 55 of those 60 satellites have raised their orbits to ~350 km, while ~20 of those 55 appear to be aiming for a final altitude somewhat higher, likely the start of a separate orbital plane.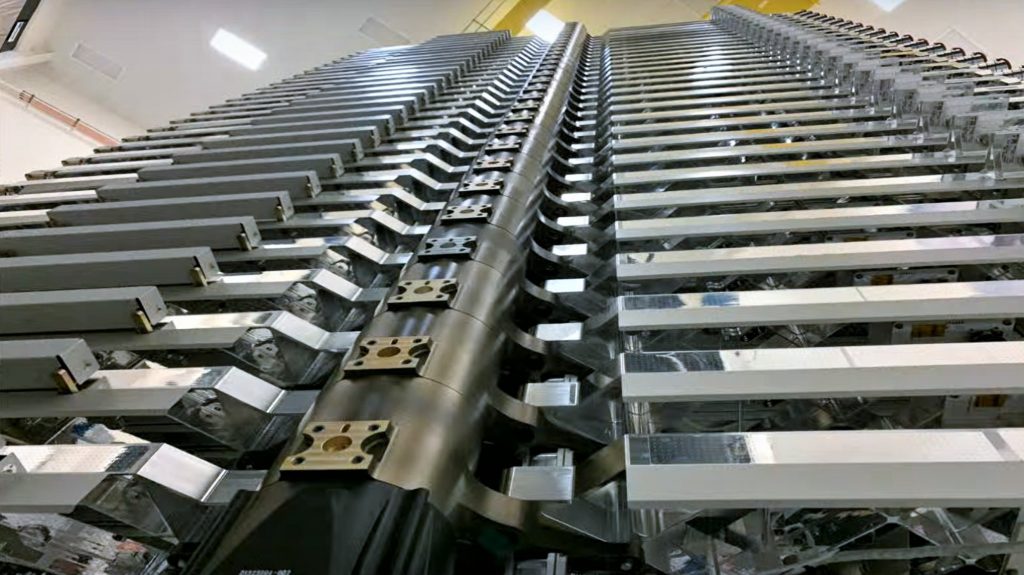 The moment that Starlink-1 satellites began to arrive and stabilize at their 350-km operational orbits, nearly all of SpaceX's 50 operational v0.9 satellites began lowering their orbits, potentially signaling a move down to Starlink-1's operational altitude, or even an intentional deorbit of the entire prototype tranche (far less likely).
From nothing to #1
The same day that several dozen Starlink-1 satellites finished the climb up to their operational orbits, SpaceX announced media accreditation for its next Starlink launch, presumed to be Starlink-2. According to SpaceX, the mission is targeted for the last two weeks of December 2019, a schedule that will tighten as it gets closer. Previously expected to launch in early November, as few as two weeks after Starlink-1, Starlink-2 has suffered similar delays but still appears to be on track for 2019.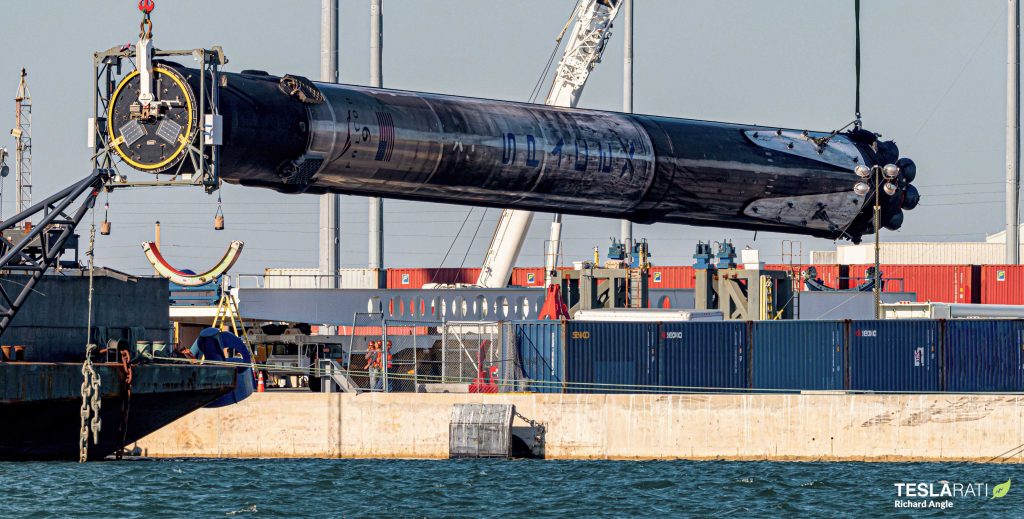 It's assumed that Starlink-2 – like both dedicated missions preceding it – will launch 60 Starlink satellites. If that is, in fact, the case, the mission could mark a surprising but fully-expected milestone: with >170 functional satellites in orbit, SpaceX might become the proud owner of the world's largest operational satellite constellation. Excluding two Tintin prototypes launched in February 2018 and 8 failed Starlink v0.9 spacecraft, a perfect Starlink-2 launch would raise SpaceX's operational constellation to 172 satellites.
The only satellite operator anywhere close to those numbers is Planet Labs, an Earth observation analytics and satellite production company that has launched >400 satellites in its lifetime. Of those ~400 spacecraft, it's believed that ~150 were operational as of October 2019 and Planet has another 12 Dove observation satellites scheduled to launch on November 27th. In simple terms, this means that SpaceX may become the world's largest satellite operator after Starlink-2 and it all but guarantees that that will be the case after Starlink-3, a mission that will likely follow just weeks later.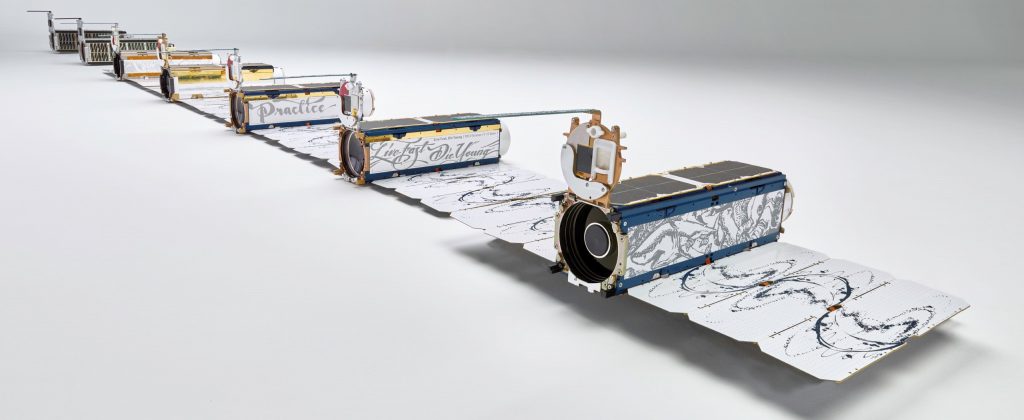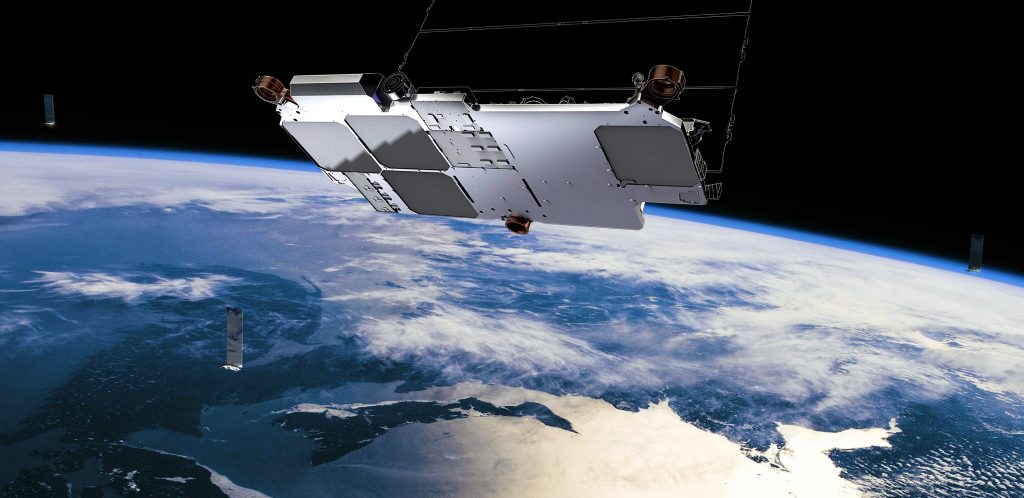 Once SpaceX passes that milestone, it's all but guaranteed that Starlink will retain the title of world's largest satellite constellation for the indefinite future. According to SpaceX COO and President Gwynne Shotwell, as many as 24 Starlink launches are planned for 2020, and SpaceX's burgeoning Washington-state satellite factory may soon be capable of supporting the unprecedented volume of production such a cadence will require. Even assuming rocky development, it's hard to picture SpaceX's next-generation Starship rocket taking more than two additional years to be ready for routine orbital missions to LEO, each of which should be able to place 400 Starlink satellites in orbit.
OneWeb is by far the closest thing SpaceX has to a serious Starlink competitor and its first operational launch of ~30 satellites has recently suffered delays, moving from December to late-January or February 2020. Roughly monthly launches (each with ~30 satellites) will nominally follow that first launch. After Starlink-2 or Starlink-3, the only conceivable ways that SpaceX could ever lose the title of world's largest satellite operator would require catastrophic failure(s) grounding Falcon 9 and/or Starship for >1 year or outright bankruptcy and liquidation, neither of which seem particularly likely.
Check out Teslarati's newsletters for prompt updates, on-the-ground perspectives, and unique glimpses of SpaceX's rocket launch and recovery processes.