The Tesla Semi has already started its vehicle deliveries, but relatively few details about the Class 8 all-electric truck's final specifications have been fully disclosed by the electric vehicle maker. Thanks to a photo posted by Nevada Governor Joe Lombardo, however, the EV community has been provided with a first look of the Tesla Semi's monster battery pack.
Tesla recently announced a $3.6 billion investment in Northern Nevada. The investment would be used to expand the footprint of Gigafactory Nevada by adding a high-volume Tesla Semi factory and a 100 GWh 4680 cell production line to the existing plant. In an official announcement on Twitter, Tesla noted that the expansion would pave the way for 3,000 more team members to join the company. 
Governor Lombardo, who teased the massive Tesla investment in his State of the State address, posted several images from his visit to Gigafactory Nevada. Interestingly enough, one of the photos the governor posted was taken with the Tesla Semi's 1000-volt battery pack in the foreground.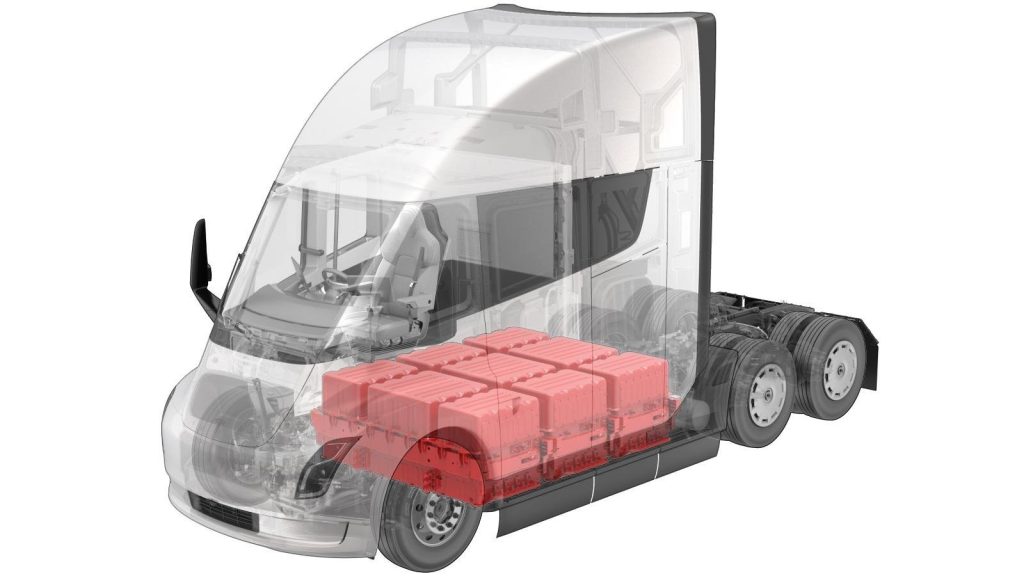 Previous leaks from longtime Tesla hacker @greentheonly late last year depicted the Tesla Semi being equipped with several battery modules arranged in a 3×3 pattern. Interestingly enough, the modular battery pack in the leaked graphics suggests that some sub-packs could be disconnected easily for versions of the truck with less range. 
A look at Governor Lombardo's recent photos shows that each of the Tesla Semi's battery packs is extremely large. Their shape also suggests that the Tesla Semi pack features layers of battery cells, which is quite different from the usual single-layer battery modules used in cars like the Model S and Model 3. While the governor's photo only provided a glimpse of the Semi's battery, the pack's refined look suggests that the Class 8 truck is ready for mass production.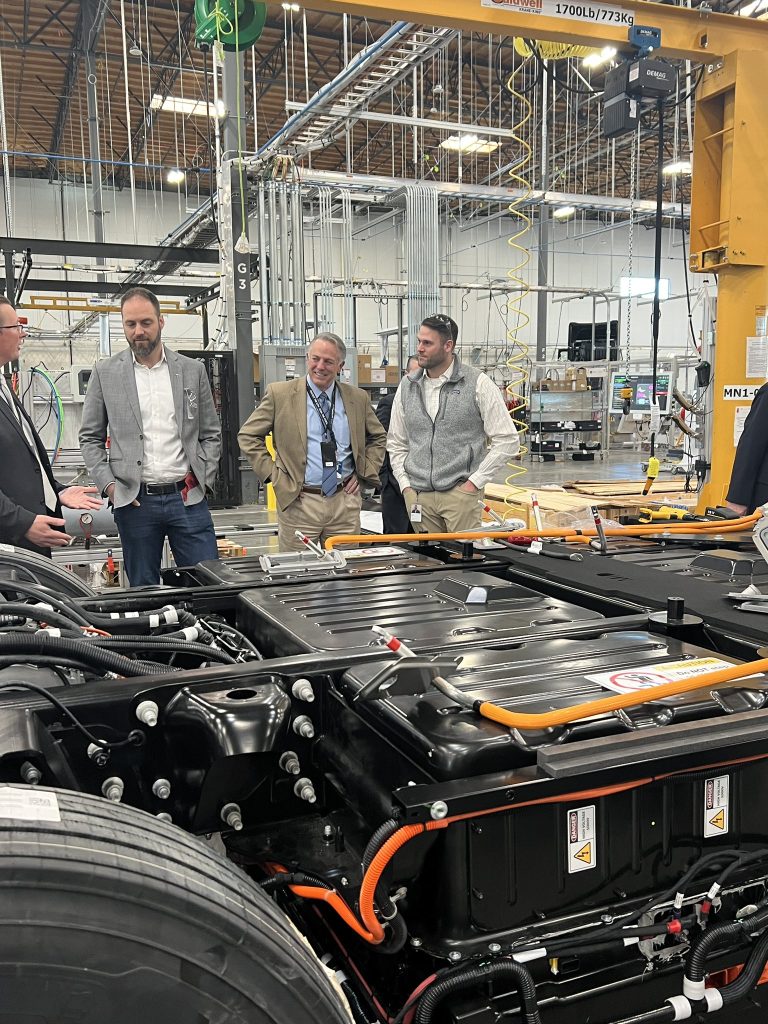 During the Q3 2022 earnings call, Tesla CEO Elon Musk confirmed that the Semi, at least in its current iteration, does not use the company's 4680 cells yet. Considering that the expansion of Gigafactory Nevada specifically includes a 4680 cell production line, however, it would seem that the Semi would transition to the company's newer battery form factor in the future.
Don't hesitate to contact us with news tips. Just send a message to simon@teslarati.com to give us a heads up.