Last Monday, an expose was published accusing Tesla of intentionally ignoring workers' injuries. Citing former employees and a physician assistant who briefly worked in the company's health clinic at the Fremont factory, Reveal, a publication that prides itself with its investigative reporting, accused Tesla of withholding medical care to its workers, to minimize how many injuries the company includes in its official records.
The new expose is not the first time Reveal trained its sights on the electric car maker. Earlier this year, the publication, based on accounts from former employees, accused Tesla of misreporting injury rates and ignoring safety concerns due to the whims of executives like Elon Musk. The publication's allegations ultimately resulted in an investigation by the CAL-OSHA, which lasted four months. As noted by VP for Environmental, Health and Safety (EHS) Laurie Shelby during the third quarter earnings call and in a following blog post in Tesla's official website, the CAL-OSHA investigation found no misreporting on Tesla's part. The CAL-OSHA did find one safety issue and one record-keeping error during its four month-long investigation, in the form of an extension cord that was categorized as a trip hazard and an injury log that had an incorrect date.
Apart from doubling down on previous allegations — such as Tesla's factories lacking hazard signs due to Elon Musk's dislike of the color yellow — Reveal's new expose, written by journalist Will Evans, related several accounts of workers being denied proper medical care. One such instance involved a worker who severed the top of a finger being sent to the emergency room in a Lyft, as well as an employee who was asked to report to work even after being injured in the Model X line. The publication also alleged that  Tesla forbids employees to call 911 without a doctor's permission. Former PA Anna Watson, who worked in Tesla's Fremont health clinic for about three weeks, noted that Tesla's employees are paying the price for the company's unsafe practices. Watson further alleged that she was terminated by Access Omnicare after raising safety concerns.
"The goal of the clinic was to keep as many patients off of the books as possible. The way they were implementing it was very out of control. Every company that I've worked at is motivated to keep things not recordable. But I've never seen anybody do it at the expense of treating the patient," she said.
The publication's new allegations have emerged as a dark cloud hovering over Tesla's revamped workers' safety programs, which have been at the forefront of the company as it continues to ramp its operations. Since hiring VP for Environmental, Health and Safety (EHS) Laurie Shelby last year, Tesla has actively rolled out new initiatives to raise the level of safety for its facilities' amidst the company's ever-increasing number of workers. Shelby, for one, has noted that Tesla remains focused on its efforts to become the safest car factory in the world.
Tesla is yet to respond to Reveal's new report, though a spokesperson from the company noted that Watson completed a total of five shifts before her employment was terminated. Dr. Basil Besh, an orthopedic surgeon and founder of Access Omnicare, has also issued a statement explaining the company's practices when dealing with workers' injuries. Besh, who currently serves as the chair of the American Academy of Orthopaedic Surgeons (AAOS) Board of Councilors (BOC), noted that the care that Access Omnicare gives to Tesla's employees is the same care he gives to his personal clientele. The orthopedic surgeon noted that he had spoken to Reveal journalist Will Evans about the safety practices in the Fremont factory.
"I spent nearly one hour with Reveal detailing Tesla's decision earlier this year to bring me and my medical team on site at Fremont, providing its employees with state-of-the-art occupational and musculoskeletal health care. I detailed our vision for exemplary patient care, and I gave specific examples of protocol improvements and subsequent successes in outcomes in only four short months, including accurate diagnoses and reducing needless delays for advanced testing and treatment. I patiently educated Will Evans on how Tesla allowed me to give the same care to Tesla employees that I do to my private patients including ones who are professional athletes, with the ability to get necessary testing and treatment in a timely manner without being hindered by an often cumbersome California Worker's Compensation System that sometimes negatively effects injured workers."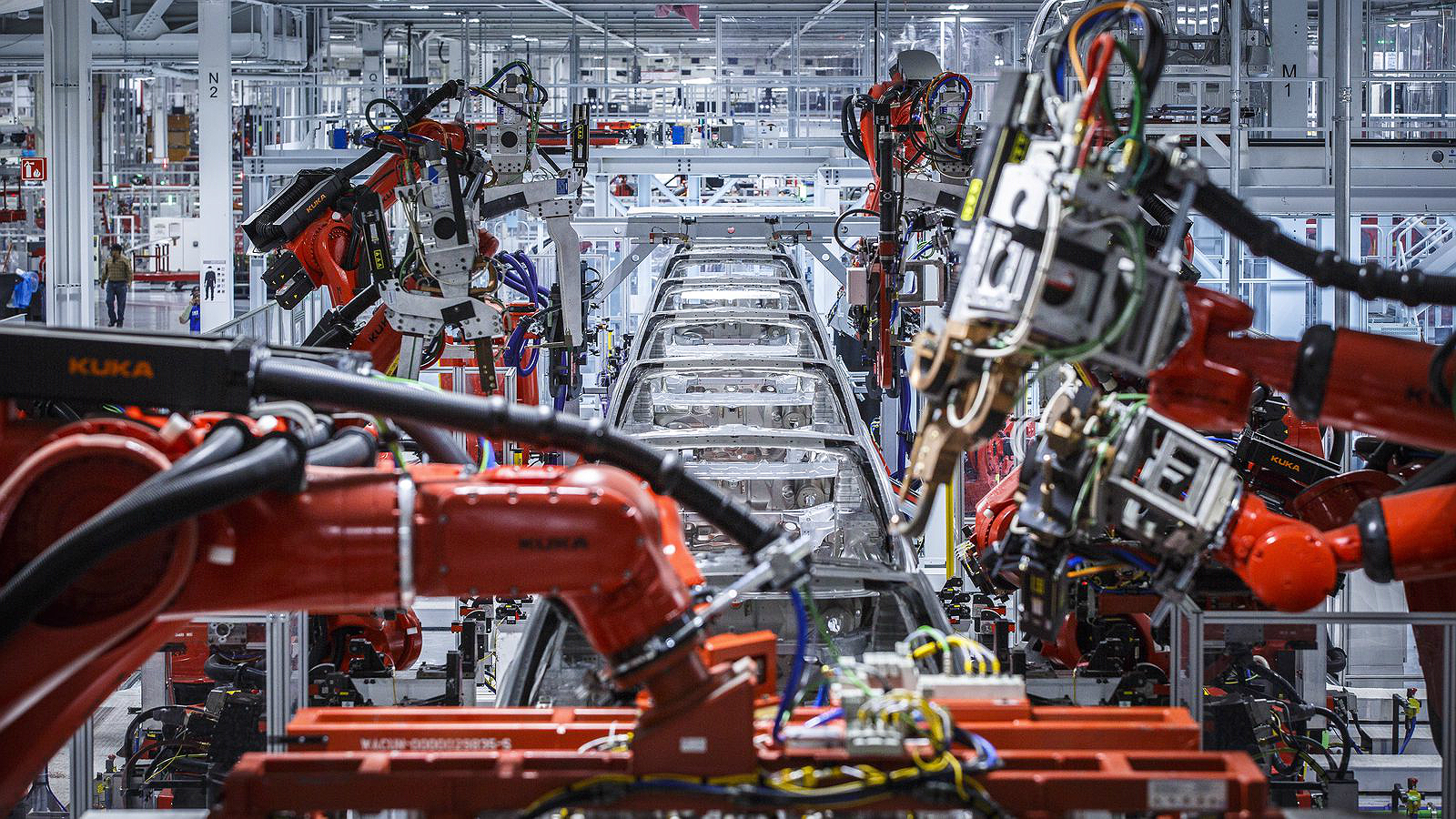 Dr. Besh further noted that different types of injuries require different types of immediate care. The medical professional also denies that any malpractice is ongoing in the Tesla factory.
"I counseled Will on the difference between subjective complaints of pain, which cannot be proven and are often magnified, and objective signs found only on careful clinical examination by an experienced physician. I even mailed Will a copy of a relevant chapter from the American Medical Association Return to Work Guidelines and offered to make myself available for additional questions. Research and evidence-based medicine indicate that deconditioning injuries involving sore muscles should not be treated with inactivity as this only exacerbates the problem, but should instead be treated by proactive conditioning, ergonomic modifications, and supportive care. Not all patients in pain should be off work, at home, and on opioids. In fact, it is most often in these patients' best interest to have supportive care that enhances their activity, their function, and their well-being.
"As a physician, my foremost obligation is to perform a careful history and physical examination, order additional tests when clinically indicated, make an accurate diagnosis, and deliver the absolute best care possible. If patients are injured, and continued work presents safety issues for the patient, myself and my fellow physicians prescribe the appropriate work restrictions. Any suggestion that myself or any of my medical team at AOC allow external factors to influence our medical care in any way is false and inaccurate."
Ultimately, Dr. Besh also pointed out that ambulances are reserved for life or limb-threatening injuries. The surgeon did not provide a direct comment about former physician assistant Anna Watson, due to the latter being the subject of an ongoing investigation by the California Medical Board.
"Rather than deliver an informative and balanced piece of journalism, Reveal has instead chosen to hitch its wagon to Ms. Anna Watson, a provider with whom we severed ties after less than two weeks at our clinic and about whom I cannot provide any additional comment as she is currently the subject of an investigation by the California Medical Board. Instead of highlighting the tremendous progress being made in both patient safety and patient care at Tesla, this report uses poor sourcing to tell a story consistent with a predetermined agenda," Dr. Besh stated.