With just 15 years of experience under its belt, Tesla remains a neophyte in the automotive industry. Despite its short tenure, the upstart electric car maker continues to establish itself as a leader in battery technology and charging infrastructure. Tesla's advantages in these fields became prominent in a real-world test between the Model X 90D and the Jaguar I-PACE in Germany earlier this month, when the two vehicles went head-to-head in a battery consumption and charging test.
Batteries are a core part of Tesla's business. Since the days of the original Roadster, Tesla has gone all-in with its battery technology, from the Model S and X's 18650 cells to the Model 3's more energy-dense 2170 cells. The same is true for Tesla's Supercharger Network. The Silicon Valley-based carmaker has invested heavily in the expansion of its charging infrastructure, to the point where the company's vehicles today are among the few electric cars that are almost as convenient as fossil fuel-powered vehicles for long-distance driving.
The Jaguar I-PACE is an all-electric crossover SUV that boasts plush interior accents and a 90 kWh battery. With its large battery pack, Jaguar estimates that the I-PACE should be able to travel up to 240 miles per charge. The vehicle is also compatible with DC rapid chargers, including the upcoming IONITY Network, which is capable of providing an output of up to 350 kW. As shown by a range and battery consumption test by German YouTube channel nextmove, though, it appears that the I-PACE's highway consumption and charging speed leaves much to be desired.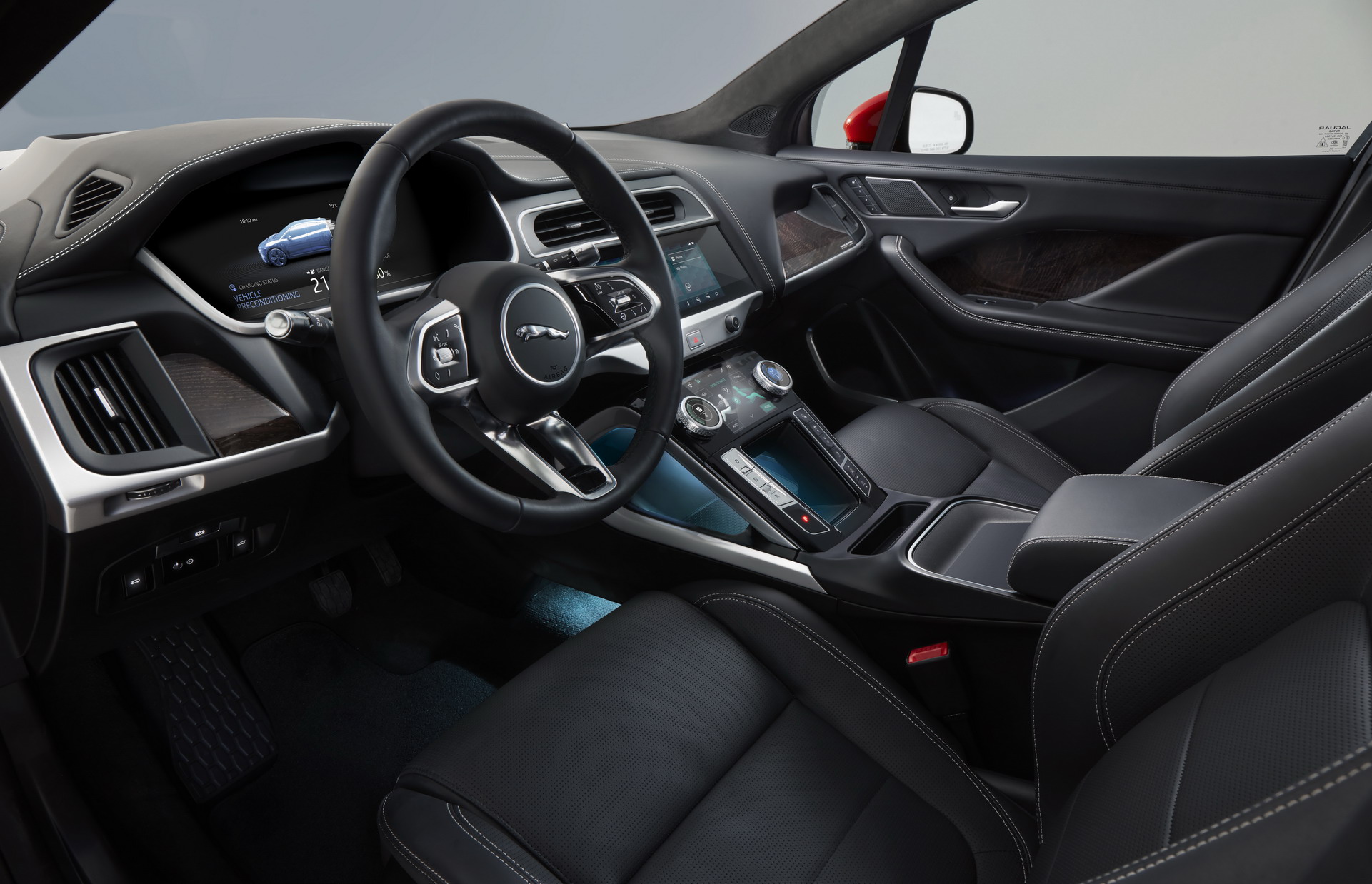 The publication opted to drive both vehicles on the Autobahn at highway speeds, traveling from Jena to Berlin (a distance of 268 km/166 miles). With both vehicles having a 90 kWh battery pack, and with the Model X being larger and heavier, it initially seemed like the I-PACE would have no problem keeping pace with the American-made all-electric SUV. Midway through the test, though, it became evident that the Jaguar I-PACE, despite being smaller and lighter, was less efficient than the Model X. At speeds between 93 km/h (58 mph) and 110 km/h (68 mph), for example, the I-PACE showed an average consumption of 22.5 kWh/100 km (362 Wh/mi). The Model X, on the other hand, had a consumption of 17.5 kWh/100 km (282 Wh/mi). That makes the larger, heavier Model X around 23% more efficient than the Jaguar I-PACE.
The Tesla Model X also outshone the Jaguar I-PACE in terms of charging. The German publication opted to charge the I-PACE at an IONITY station in a Porsche dealership. IONITY's stations are capable of proving up to 350 kW of output, but despite this, the I-PACE was limited to only 80-83 kW. In contrast, Tesla's Supercharger Network was able to recharge the Model X 90D with more than 100 kW of output.
While Tesla's superior battery tech and charging system were notable in the Model X versus Jaguar I-PACE test, it should be noted that the Model X in nextmove's video was still equipped with Tesla's legacy 18650 battery cells, which are incredibly reliable but not as energy-dense as the 2170 cells found in the Model 3. Tesla's 2170 cells have garnered rave reviews from auto veterans such as Sandy Munro, who noted that the batteries are superior to those currently in the market. Tesla will inevitably roll out its 2170 cells to the Model S and Model X, and once it does, legacy carmakers like Jaguar would likely find themselves chasing a moving target. This was mentioned by Tesla CEO Elon Musk in the third quarter earnings call, when he noted that the Model 3 is currently the "most efficient energy per mile electric vehicle out there."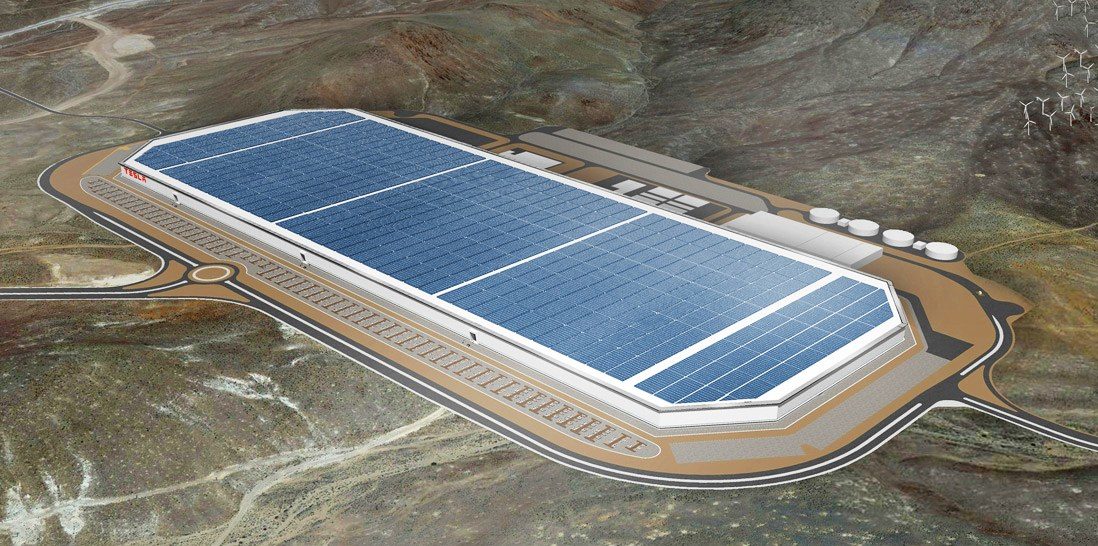 "We've got the best in terms of miles or kilometers per kilowatt hour, and we also have the lowest cost per kilowatt hour. This makes it very difficult for other companies to compete with Tesla because we're the most efficient car and the lowest-cost batteries. So I do encourage our competitors to really make a huge investment. And we've been saying that for a long time. And then they are only in this competitive disadvantage because they didn't. We try to help them as much as we could, and they didn't want to take our help.
"They can use our Supercharger network if they can just have an adapter for our — connector or something. We want to be as helpful as possible to the rest of the industry. The fact of the matter is we made the investment in the Gigafactory, and other companies didn't. And we put a lot of effort into having extremely efficient cars, which are having the most efficient powertrains, and the other companies didn't. But that's what has put us in quite a strong competitive position right now."
Back when Elon Musk outlined his plans for starting Gigafactory 1 as a facility specifically designed to manufacture batteries for Tesla's electric cars; many were skeptical. In 2014, for example, the MIT Technology Review published an article expressing reservations about the project, arguing that the Gigafactory would be a risky gambit for Tesla since it would be difficult to determine if demand for Tesla's electric cars would be consistent. The Supercharger Network was largely dismissed by the company's skeptics as well, with critics stating that once other automakers like GM decide to go all-in on the electric car movement, they would be able to leapfrog Tesla's charging system. As legacy carmakers are coming to the realization that it is not so easy to build electric cars, and as vehicles like the I-PACE lag behind Tesla's legacy battery technology in the Model X 90D, it seems like Elon Musk's "I told you so" moment in the past earnings call was well-justified.
Watch nextmove's test of the Model X 90D and the Jaguar I-PACE in the video below.