A newly published video that was taken in March reveals a keynote address by Tesla Director of Battery Technology Kurt Kelty from the International Battery Seminar in Florida. The battery executive spoke about the company's vision on energy management, solar-powered homes, and evolution from the 18650 lithium ion battery cell to the most recent 2170 cell that's being used in Tesla's Powerwall 2, Powerpack 2 and the upcoming Model 3 sedan.
Kelty describes Tesla's original plan to start with the 18650 cell due to it being widely available and having the best battery chemistry. The company would make the cylindrical 18650 battery cell the foundation for its stationary storage products and fleet of electric vehicles.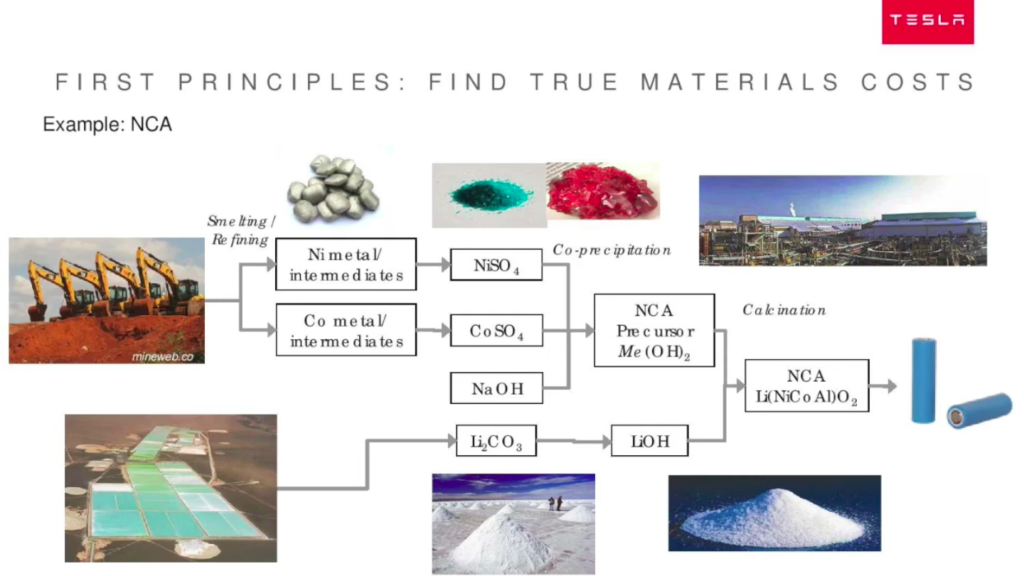 To optimize the cost structure of batteries and to identify the best suppliers, Tesla vets their material supply chains from the ground up. The company has secured raw materials needed for 2017 production, noted Kelty. Kelty also touched on Tesla's approach to sourcing lithium hydroxide, graphite and cobalt – all of the major raw materials used in the production of its high performance battery cells.
The development of the 2170 cell was a result of a first principles approach to battery materials sourcing, design, and manufacturing. Tesla worked with battery manufacturers to identify the optimal dimensions for the cell after taking into account energy density, weight and cooling requirements unique to an electric vehicle.
The battery executive also revealed Tesla's ability to recycle batteries on-site at the Gigafactory. This makes sense as the factory itself will have byproducts that will need to be recycled, and having an integrated recycling facility is the most efficient way to handle this waste stream. Tesla CTO and co-founder JB Straubel along with another Tesla executive has recently been linked to an advanced materials recycling startup, rumored to become the company that will handle recycling for Tesla.
Kelty shared that ultimately, everything Tesla has built is focused directly on its core mission of advancing the world's adoption of sustainable energy. The battery products in its cars and energy storage products will store the power generated by the vast installations of Tesla Solar Rooftops and Tesla Solar panels that can be monitored and controlled by a user's smartphone app.