New building permits filed by Tesla reveal that the Elon Musk-led Silicon Valley tech company that's building a massive battery production facility outside of Reno has begun to expand Gigafactory 1 with a new section titled "Section G". Filings obtained by BuildZoom, show a new permit was issued on April 13, 2017 for new construction on a $28M project taking place on a parcel of land adjoining the main building.
The expansion adds to the already $1 billion in construction costs at Gigafactory 1 since the project began in 2014. Tesla announced through a press release earlier in the year that the Gigafactory at the time was less than 30 percent of the expected total size of the facility. "Already, the current structure has a footprint of 1.9 million square feet, which houses 4.9 million square feet of operational space across several floors." said Tesla at the time. "We are still less than 30 percent done. Once complete, we expect the Gigafactory to be the biggest building in the world."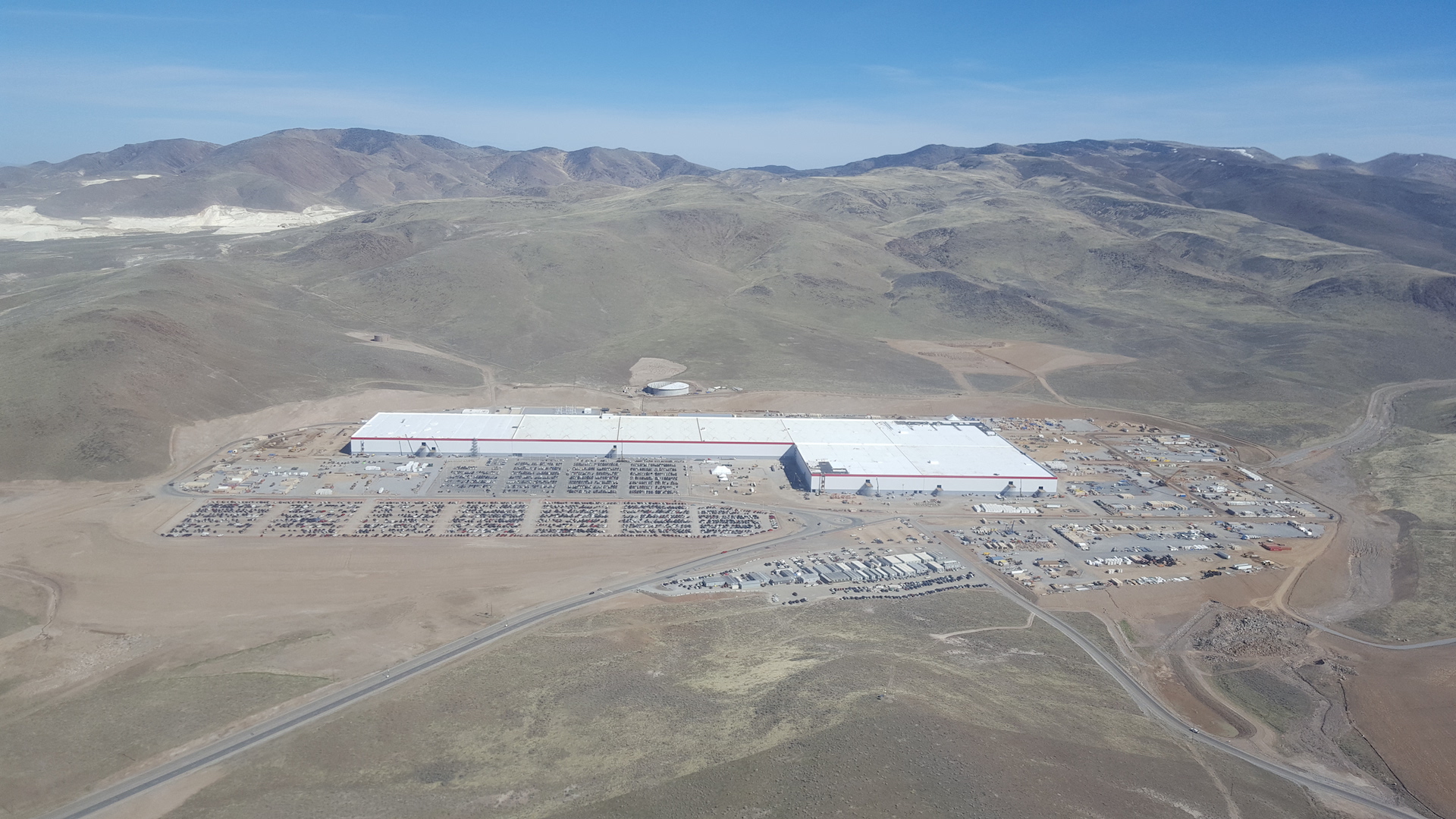 Of note from the 26 new permits issued by the Storey County Community Development center between March and April, is a new construction permit for a "m3 dispense cell" project valued at $500,000. It's not clear whether this is related to the company's highly anticipated Model 3 sedan due to arrive in July.
Other permits of interest are as follows, courtesy of BuildZoom:
An Air Separation Plant to separate air into Nitrogen, Oxygen, and its other components  ($2.2 million)
An AT&T Cell tower ($350 thousand)
A Verizon in building distribution antenna ($1.1 million)
Two skid mounted hot oil heating systems ($18.7 million)
With only one month left before invited Model S and Model X owners will bear witness to the final version of Tesla's mass market sedan through a 'private Model 3 viewing', Gigafactory 1 has likely began planned production of the Model 3 battery pack and drivetrain assembly at the facility.
Tesla is expected to begin low volume production of Model 3 in July from the company's Fremont, California factory, before ramping up to volume production of 5,000 units per week in September. Tesla plans to reveal details for additional Gigafactory plants later this year.