The narrative surrounding Tesla China today may be dominated by concerns surrounding the company's alleged demand issues, but the EV maker is achieving some notable milestones in its own right. This was hinted at in the local production figures of the Made-in-China Model Y, which exceeded an extremely formidable opponent last month. 
Even when Tesla hit its pace in China with the Gigafactory Shanghai-made Model 3 sedan, the vehicle was still eclipsed by the Hongguang Mini EV, a hyper-affordable electric car produced by SAIC-GM-Wuling. The Mini EV costs a fraction of the Model 3's price at just about $5,000, so it was no surprise that it sold very well. Despite this, the Mini EV and its sales against the Model 3 were used as a talking point for Tesla skeptics, who argued that the EV maker was failing in China.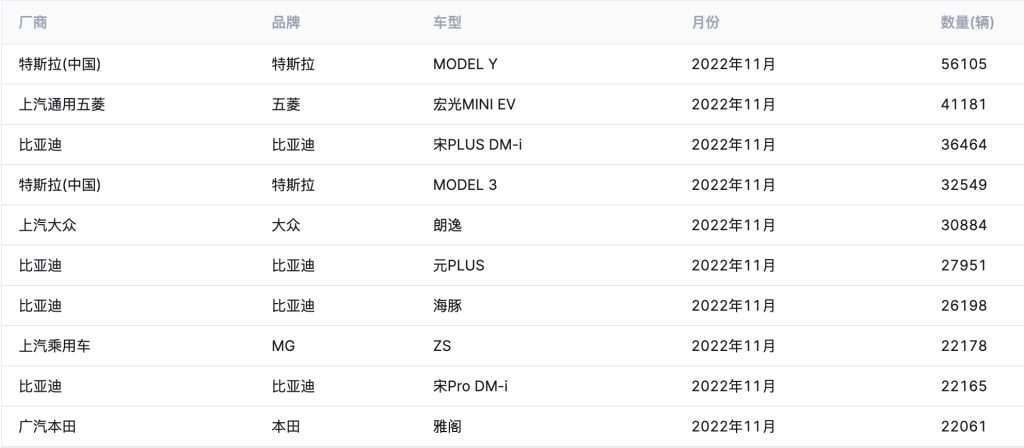 The Model Y, however, turned out to be a different story, and this became particularly noticeable in November. As per local production numbers listed in vehicle data service platform Daas-Auto in China, Model Y production in Giga Shanghai actually overtook the production of the Hongguang Mini EV. In November, Tesla China produced 56,105 Model Y units, while SAIC-GM-Wuling produced 41,181 units of the Hongguang Mini EV.
This is quite an accomplishment for Tesla China, especially considering the price difference between the Model Y and the Mini EV. It is not often, after all, to see a premium all-electric car like the Model Y be produced in larger quantities than what is essentially an incredibly affordable EV that's equipped with only the most basic of features. So basic was the Mini EV, for example, that its earlier versions weren't even equipped with any airbags. 
All eyes are now on Tesla China to determine if the EV maker can end the year on a strong note. While official numbers will not be released until early January, the performance of Tesla in the country's domestic electric vehicle market can be estimated through insurance registrations for the Model 3 and Model Y. These registrations are closely tracked by industry watchers in China. In the first week of December, Tesla China was estimated to have seen 11,670 insurance registrations, and in the second week, this number rose to 12,977 registrations. In the third week, Tesla China saw 10,254 insurance registrations. 
Don't hesitate to contact us with news tips. Just send a message to simon@teslarati.com to give us a heads up.