As it turns out, Tesla China has been quietly rolling out improvements to the Giga Shanghai-made Model Y. For about two months now, Model Y units produced at Giga Shanghai have been fitted with an upgraded suspension system. 
As noted by the company in a post on local Chinese social media platform Weibo, the Model Y's suspension has been improved to make the vehicle's ride more comfortable. This was accomplished by optimizing the elastic and damping components in the Model Y suspension system. 
With the improvements in place, the Model Y's suspension would be able to reduce bumps at low speeds and enable a more stable ride at high speeds. Model Y units produced at Giga Shanghai since January 1, 2023 have been fitted with the new suspension system. 
Tesla China shared several posters on Weibo detailing the improvements that were implemented on the Giga Shanghai-made Model Y.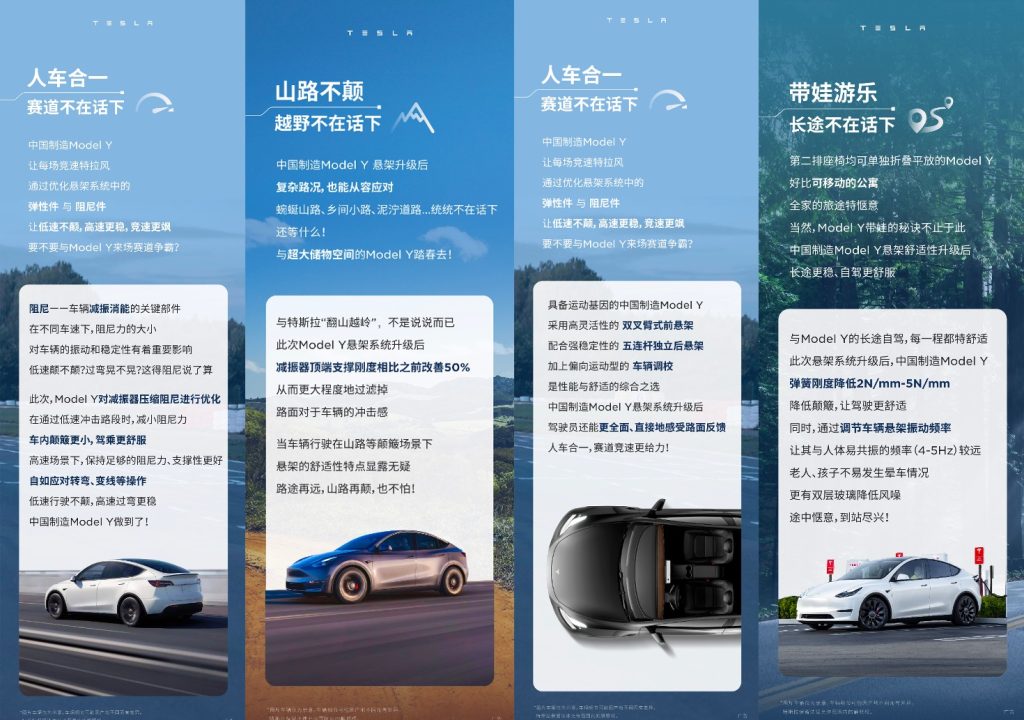 A look at a rough English translation of the Model Y posters shared by Tesla China shows that the suspension improvements to the all-electric crossover helps in several areas. For one, the spring stiffness of the Model Y's suspension has been reduced by 2N/mm-5N/mm. This effectively reduces reduces bumps and makes the ride more comfortable. The Model Y's suspension vibration frequency has also been adjusted so that passengers such as children and the elderly do not feel queasy in the vehicle.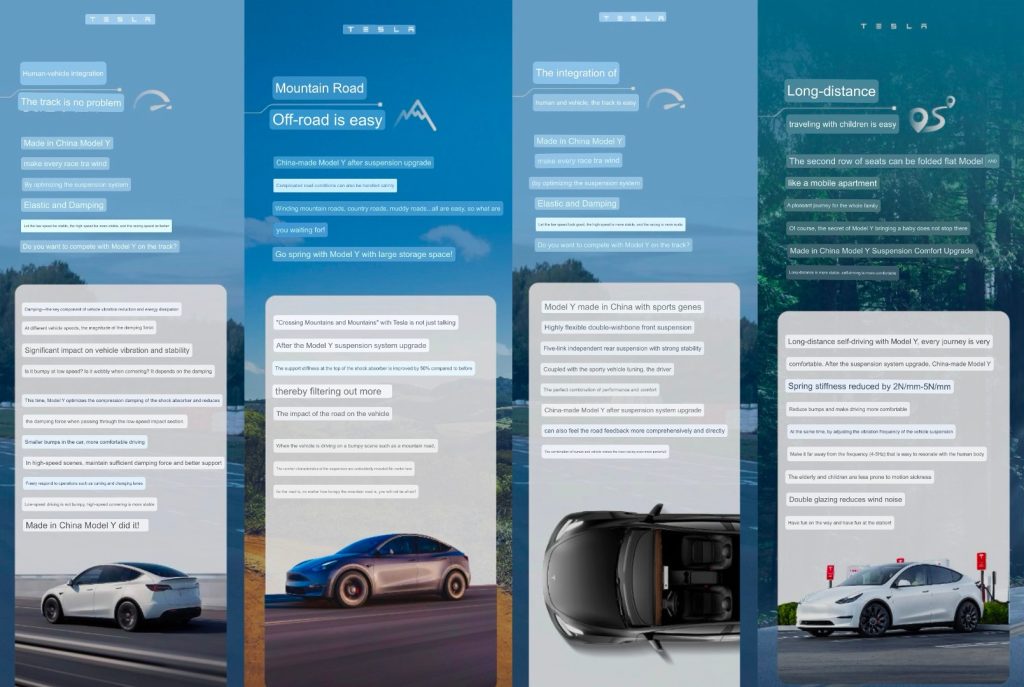 While there are more affordable rivals in the market, the Tesla Model Y has been perfoming well in the domestic Chinese market. As per the the China Passenger Car Association's published list on January 11, the Model Y has achieved the top spot in premium SUV sales in China for the year 2022 with 315,314 retail sales. With its recent improvments, the Model Y will likely become even more popular among consumers in China.
Don't hesitate to contact us with news tips. Just send a message to simon@teslarati.com to give us a heads up.