Tesla's Cybertruck may come with a folding rear seat, a feature that will be welcomed by pickup truck fans looking for more utility and practicality from their all-electric pickup.
Tony Merriman from Ohio spotted the latch in the Cybertruck's second-row and suggested the possibility of folding rear seats, which may flip up or fold down to more storage space in the cabin. The Tesla enthusiast used an image of another pickup truck to clearly demonstrate his idea. This feature may come useful for those who will need more space beyond the vehicle's large "vault" and other storage slots.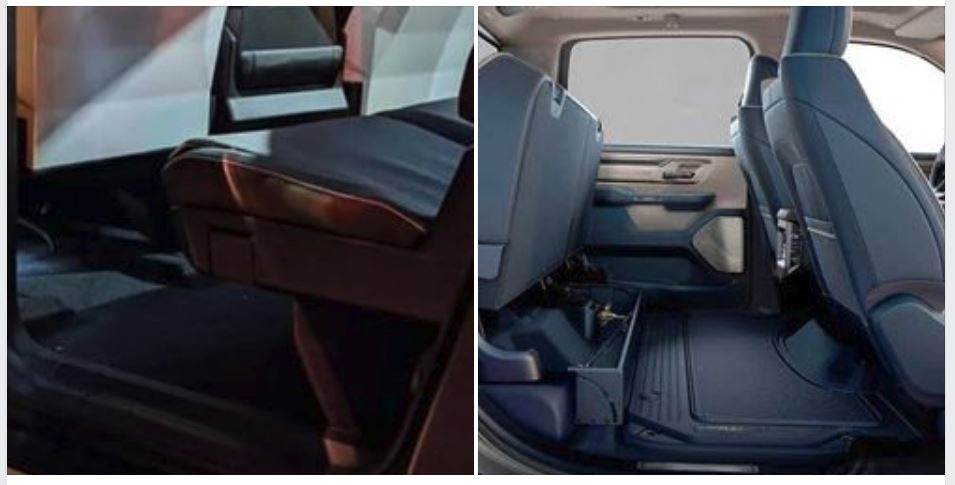 A clearer snapshot of the Cybertruck's rear seat latch was captured by Twitter user @justpaulinelol: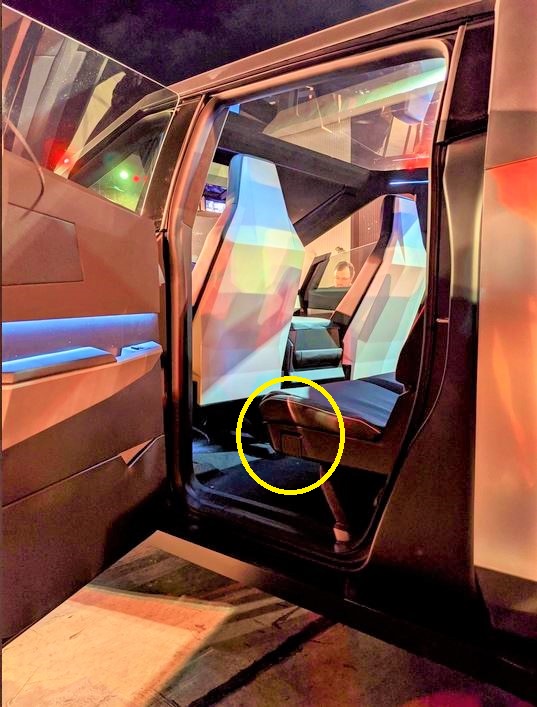 Folding rear seats or rear benches are common features for popular pickup trucks in the United States. This feature can be seen in vehicles such as the Ram 1500 and the Ford F-250 Superduty XLT. The Ram 1500 offers interior storage of 151.1 liters and this includes in-floor storage for some Crew Cab models. The Ford F-250, meanwhile, offers fold-flat lockable storage with its rear bench seat.
The Tesla Cybertruck will come with some hidden features such as center-fold down front seat, a pass-through for extra-long cargo, storage underneath the vault bed, and more. CEO Elon Musk has also confirmed that the all-electric truck will also be able to carry extended-length cargo with a flip stop feature on its tailgate.
Tesla has promised that the Cybertruck will deliver in both function and performance, from its dystopian design to its 0-60 mph time of 2.9 seconds for its top-tier model. Its entry level variant will have a towing capacity of more than 7,500 lbs. While the top-tier Tri Motor AWD unit will boast of over 14,000 lbs. of towing power.
The Cybetruck Tri Motor AWD will set buyers back $69,900. The Single Motor Rear-Wheel Drive will have a tag price of $39,900 and its Dual Motor sibling will go for $49,000. The Tri-Motor and Dual-Motor variants will start production in 2021 while the entry-level Cybertruck hits the production line in 2022.