The Tesla (NASDAQ:TSLA) Cybertruck's unveiling event could have easily gone better, with the vehicle's disruptive specs and pricing pretty much getting pushed to the background by media coverage of the pickup's less-than-stellar Armor Glass demonstration. Cracked windows aside, the fact remains that the Cybertruck starts at $39,990, a price that's as aggressive as the vehicle's almost brutalist design. It's also a price that shows that Tesla is at a point where it actually can experiment and be bolder than usual. This should scare TSLA critics. 
The Cybertruck is a massive vehicle, as long as a Ford F-150 and far more powerful as teased by the company's tug-of-war demo that it briefly showed during the pickup's unveiling. It's also unapologetically futuristic, with a 17″ landscape infotainment screen that's not found in any of Tesla's other vehicles. It has pop-out door handles that are directly inspired by the premium-priced Model S as well. And these are just the tip of the iceberg, as the Cybertruck has a ton of other features and capabilities that make it a great vehicle for work and play. 
Yet, the monster of a truck that Tesla unveiled starts at a price that's just slightly above the base price of the Model 3 sedan. There was a reason why gasps could be heard at the vehicle's unveiling when the Cybertruck's pricing was revealed. Elon Musk has noted during his interview with Tesla owner-enthusiast Ryan McCaffrey last June that the Cybertruck will start at $49,000 at the most. Absolutely no warning was given that Tesla was going for a far more aggressive starting price, especially considering the vehicle's built-in tech such as its adaptive suspension and basic Autopilot capabilities.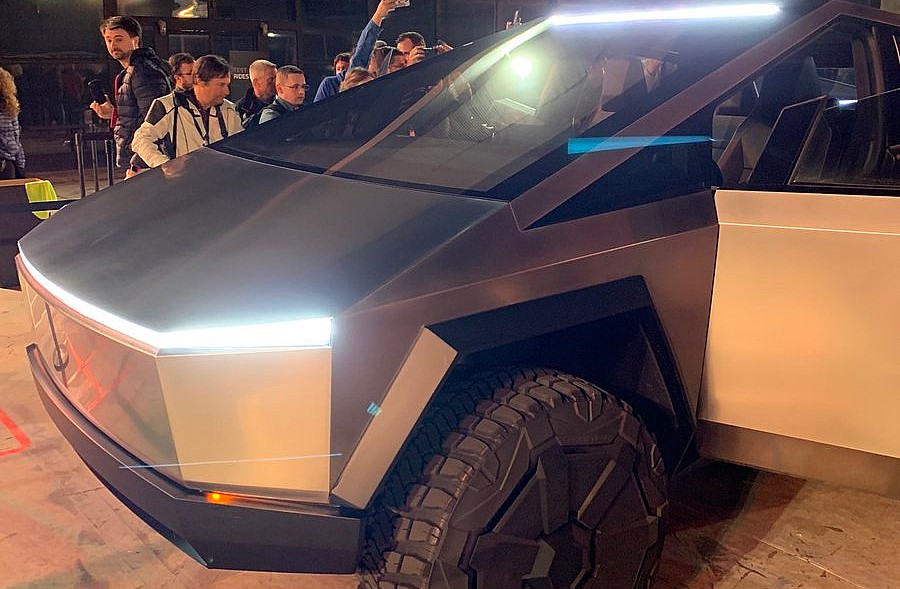 The fact that the Cybertuck is designed in such a polarizing manner suggests that Tesla has some funding to spare. By releasing such a vehicle, the electric car maker has shown the auto market that it is at a point where it can be bold and take ridiculous risks such as releasing a truck that looks nothing like a conventional pickup. Elon Musk has admitted as much, noting during an appearance at veteran tech journalist Kara Swisher's Recode Decode podcast that if the Cybertruck were to fail, Tesla will make a more conventional truck. Musk's words then, spoken over a year ago, rings true today. 
"I'm personally super-excited by this pickup truck. It's something I've been wanting to make for a long time. And I've been iterating sort of designs with Franz. If there's only a small number of people that like that truck, I guess we'll make a more conventional truck in the future. I think this is the kinda thing the consumer would want to buy, even if they don't normally buy a pickup truck. So, anyway, that's personally I'm most excited about. But like I said, it could be just like, okay, I weirdly like it and other people don't. That's possible. But we're gonna make it anyway, and then we will just have a niche audience, I don't know. But if it does, then we'll make a more conventional pickup truck," Musk said.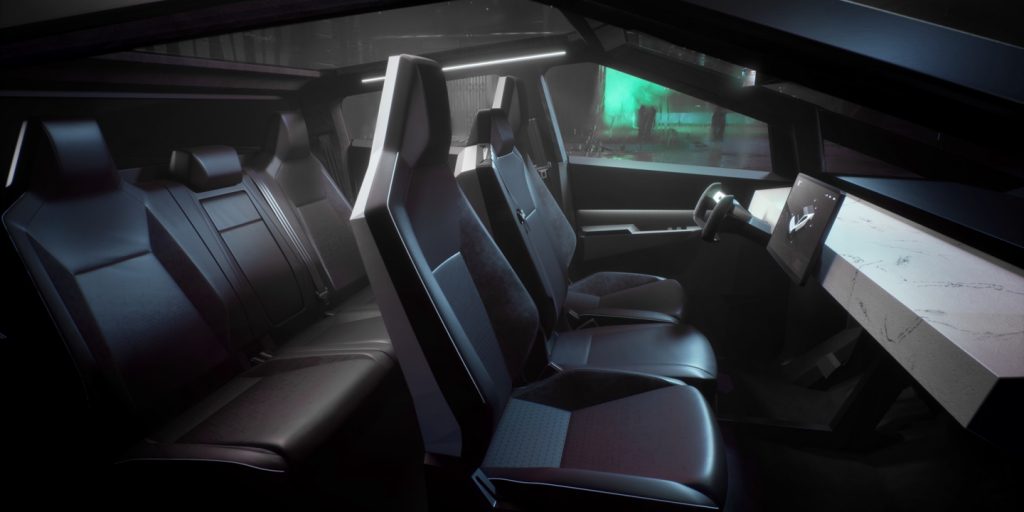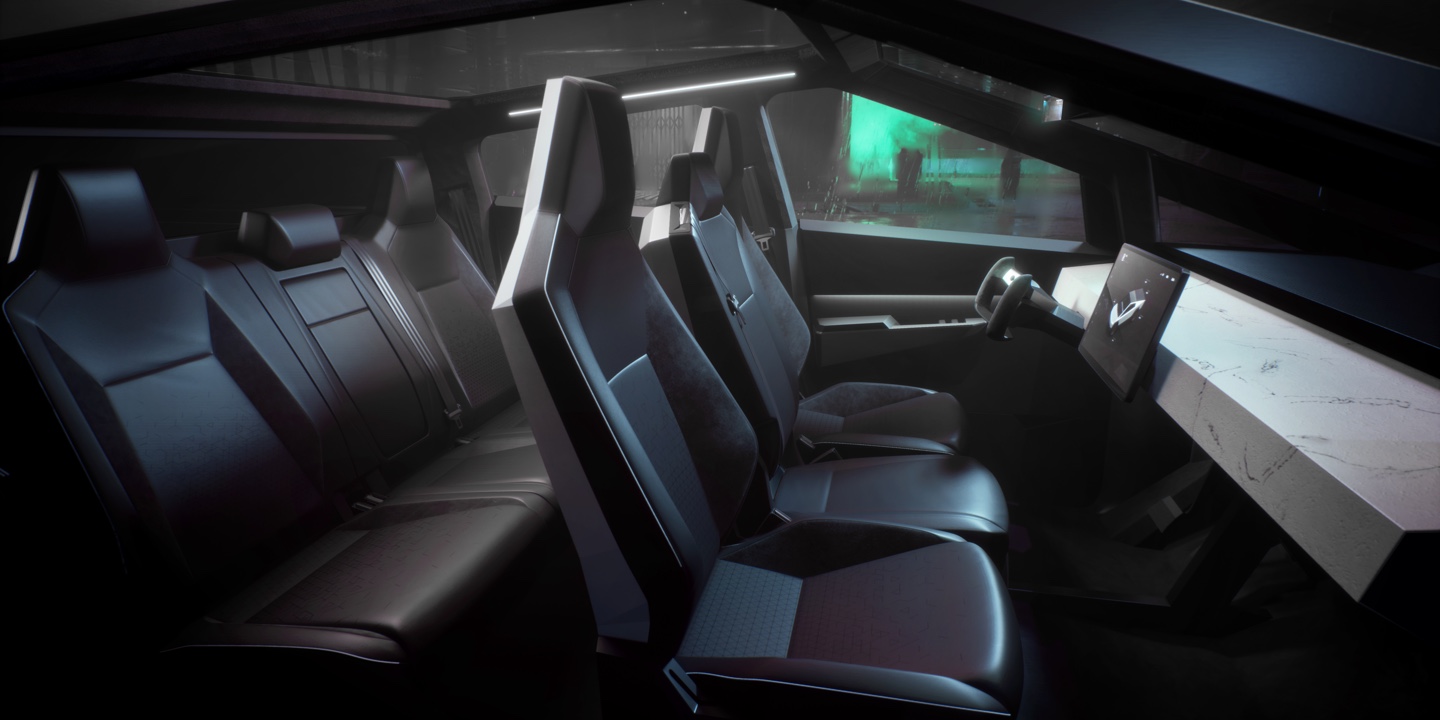 Tesla has, for the most part over the years, operated with limited resources. Elon Musk is a risk-taker, and some of these were so notable that they were considered as "bet-the-company" situations. The Model 3 was one of these, with Musk noting that if the all-electric sedan were had failed, it would have likely ruined Tesla for good. Considering the bold direction that the company took with the Cybertruck, as well as Elon Musk's statements last year, it definitely appears that the all-electric monster pickup that Tesla just unveiled is not a bet-the-company vehicle. It is a truck that would be great if it succeeded, but it is also a vehicle that could be replaced if it were to fail.
This should be a chilling thought for Tesla critics, particularly those who feverishly wait for the next quarter's numbers in their excitement to see TSLA stock drop. After all, if the Cybertruck were to fail and if Tesla were to make a conventional pickup truck, there is a good chance that the company's more traditional truck would be even more aggressively priced. Such a pickup would likely outperform diesel-powered rivals as well in classic Tesla fashion as well. Such a truck, combined with Tesla's ever-growing charging infrastructure and its ever-evolving Autopilot system, would have the potential to clean house in a manner that is not as kind as the Cybertruck, which will always be polarizing. 
Tesla is a resilient company, one that weathered one of the worst financial crises in recent history, and it's led by a man that's hell-bent on pushing sustainable transportation by proving that electric cars are better in every way than fossil fuel-powered vehicles. It's best to note that a Tesla with limited resources has proven that it can still disrupt established industries with well-designed, safe, and feature-rich electric cars. A Tesla with resources to spare? That's a downright frightening idea if one is a TSLA critic.
Disclosure: I have no ownership in shares of TSLA and have no plans to initiate any positions within 72 hours.