Tesla owners are getting a Dynamic Brake Lights feature that warns other drivers of emergency and unexpected braking events.
The new safety feature was rolled out to Model 3 owners in Europe under version 2019.8.3. In addition to Dynamic Brake Lights, Tesla's over-the-air software update also introduced Navigate on Autopilot, Sentry Mode, Dog Mode, and a Peak Power Increase.
According to release notes shared by DutchDeity from the r/TeslaMotors, the new brake light prompts will activate under forceful braking above 50 km/h (31 mph).
"If you are driving over 50 km/h and brake forecefully, the brake lights will now flash quickly to warn other drivers that your car is rapidly slowing down," reads the description for Tesla's Dynamic Brake Lights feature. In addition to flashing the tail lights in situations that call for unexpected heavy braking, the vehicle will also flash its hazard lights.
"If your car stops completely, the hazard warning lights will flash until you press the accelerator or manually press the hazard warning lights button to turn them off."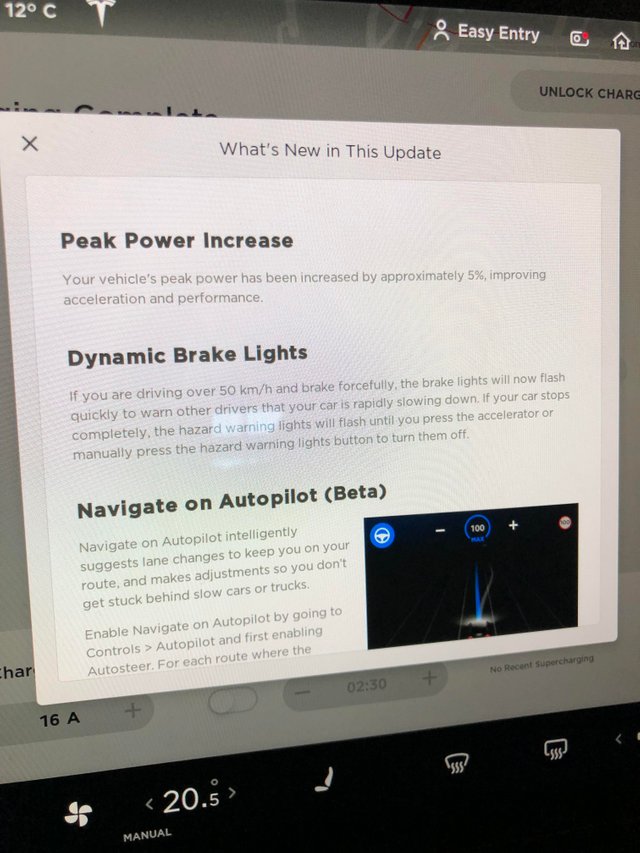 Dynamic Brake Lights represents yet another step that Tesla is taking to ensure that its vehicles are among the safest in the world. Brake lights that are more noticeable to other motorists will only make Tesla's electric cars even safer. One can only hope that the feature will be made available for vehicles in the United States as well.
Apart from Navigate on Autopilot, Peak Power Increase, and Dynamic Brake Lights, Tesla's 2019.8.3 update for Model 3 owners in Europe also includes features like the recently released Sentry Mode, an active security system that utilizes the vehicles' cameras, sounds, and lights to alert passersby and deter break-in attempts.
Among the arsenal of safety features being released by Tesla is an improved dashcam feature that allows vehicles to record footage from their blind spots using the vehicle's side cameras, and Dog Mode, a feature that maintains a comfortable cabin temperature for pets that are temporarily left unattended inside a vehicle.