Tesla has begun to roll out a new software update that boosts Model 3 peak power by 5%. The over-the-air-update was first mentioned by the company in a blog post that introduced the $35k Model 3. Though no timeframe for the upcoming performance increase was mentioned, CEO Elon Musk took to Twitter in the days following the blog post to reveal a March roll out.
"Firmware update coming later this month will increase power by ~5%," tweeted Musk, adding "top speed [to increase] by 10 km/h or 7mph."
Now, approximately two weeks after Tesla's announcement of the upcoming Model 3 performance enhancement and range boost, select owners have started to receive the feature update. Release notes for firmware 2019.8.2 posted to Reddit, confirms the improvement.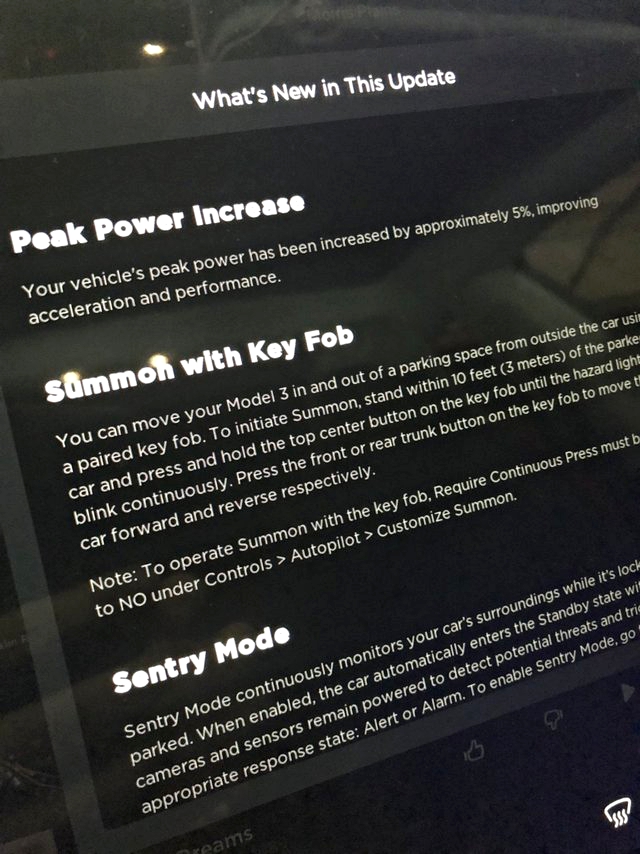 "Your vehicle's peak power has been increased by approximately 5%, improving acceleration and performance," reads the description for the new Peak Power Increase.
Independent tests by Model 3 Performance owners show that the vehicle is already capable of accelerating from 0-60 mph in 3.18 seconds, and the additional power from firmware 2019.8.2 could only improve upon that. It's worth noting that the 5% increase in power applies to all Model 3 vehicles, including the Long Range rear-wheel drive and Dual Motor variants.
Already an astounding sports sedan that's not only able to compete with the best of the best performance-bred cars, on both the street and track, Model 3 looks to extend its lead as a top-seller in its category and climb to the apex of the high-performance car arena.