Just when you think Tesla had enough projects on its plate, the company is reportedly interested in entering the music business. Recode is reporting that Tesla has entered into talks with major music labels on plans to introduce its music streaming service soon. It isn't clear how Tesla plans to package the service for owners, but they are looking at multi-tiered models like Spotify or Pandora according to Recode.
Ever since the launch of the Tesla Model S in 2012, Tesla has offered music services through their massive 17-inch display. Tesla offered Slacker Radio to US and Canadian vehicles and introduced Spotify in December 2015 for its European customers. Tesla owners have enjoyed Slacker radio within their vehicles for nearly five years and have praised the service for its abilities to "match their mood." Slacker has previously stated that Tesla owners stream 2-3 times as much music as other customers, sometimes streaming over 100 hours per month.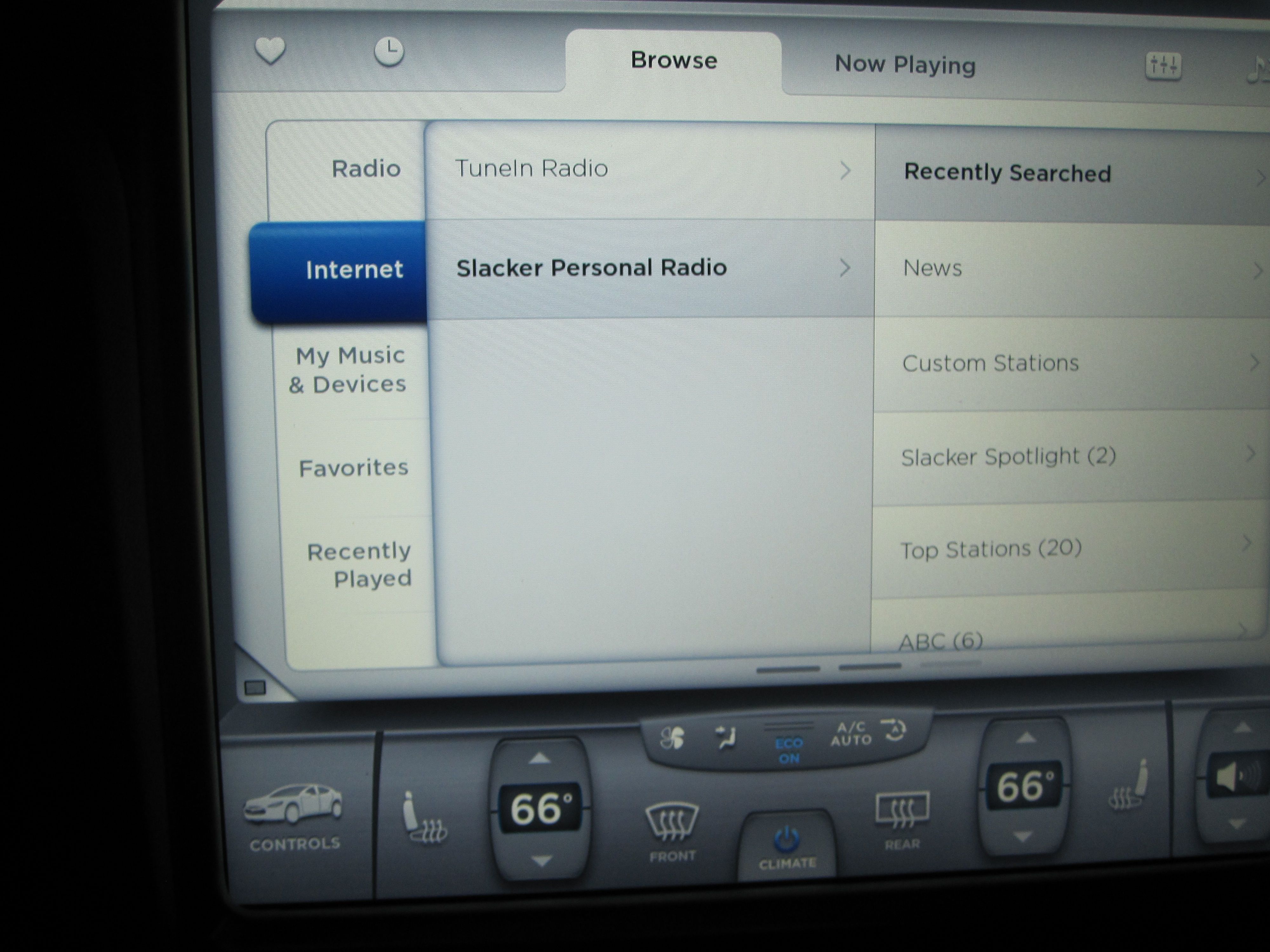 "We believe it's important to have an exceptional in-car experience so our customers can listen to the music they want from whatever source they choose. Our goal is to simply achieve maximum happiness for our customers." A Tesla spokesperson told Recode earlier today.
Earlier this month, Tesla launched a streaming "Station" on Slacker with DJ commentary. Elon Musk's girlfriend, Amber Heard is rumored to be behind the new station, as the station is called "Tesla Heard," a nice nod to Musk's girlfriend. Musk furthered the hint by tweeting, "You may have Heard of the person who put it together."
You may have Heard of the person who put it together

— Elon Musk (@elonmusk) June 9, 2017
It's unclear when the Tesla music streaming service will launch, but it would be ideal for Tesla to launch it alongside the Model 3 next month.