Internationally acclaimed Minecraft studio Block has released a Tesla Model 3 build of Minecraft, aimed at engaging with a new segment within the gaming community that follows Elon Musk's mission to accelerate the world's transition to sustainable energy.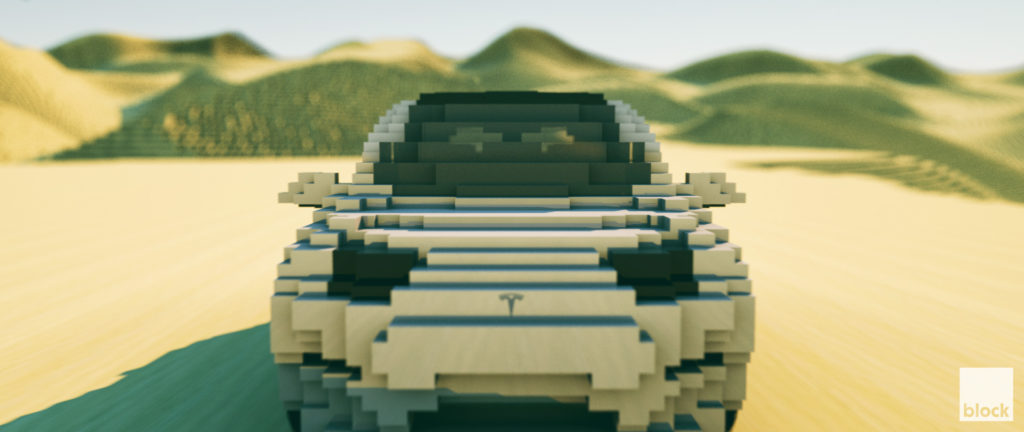 CEO Brandon Relph, age 16, and 19-year-old youth marketing expert Florian Funke first had the idea to create the Tesla-focused Minecraft world after meeting Elon Musk at Minecon in London in 2015. Capitalizing on the early release of Minecraft Marketplace, the team rushed in to create their vision, pixel by pixel.
To highlight the new creation, the Block team created the video below which features a rendition of a Tesla Model 3 that's immersed into a digital world. The creators were interested in using the new world as a platform to advance the message of sustainable energy and to connect a new segment of the population with clean technologies.
This isn't the first time we're seeing passionate Minecrafters bring the world of Tesla into a digital landscape. We have previously seen crowd-sourced creations documenting The Boring Company's tunnel system beneath SpaceX and a proposed Gigafactory in Lithuania.
Musk had shared in the past that he is an avid Minecraft fan which certainly has helped boost the popularity of using the platform as a way to pitch and connect with the serial tech entrepreneur.
What Tesla product or idea would you like to see created in Minecraft? Chime in!