A transport truck in China carrying a fleet of new Tesla Model Xs suffered a structural failure during loading, causing extreme damage to some of the vehicles onboard. Several Model Xs being carried by the transport truck, including one that fell completely off the truck and crashed onto the ground, suffered significant damage after the upper deck of the aging truck fell apart.
According to Car News China, these "unsafe" transport trucks are a common sight in China and are often uninsured and driven by overworked drivers working more than 12 hours a day. Unlike traditional vehicles being transported by car carriers, the expensive Tesla Model X with a local price tag ranging between $131,000 and $203,000 (904,000 yuan and 1.4 million yuan) weighs in excess of 5,200 pounds  (2,300 kilos), making it significantly heavier than other vehicles that local carriers are more accustomed to carrying.
Car New China reports that the fleet of brand new Model Xs were coming in from the port of Tianjin, where Tesla has a gallery store and Supercharger station. The Port of Tianjin is located off of the Bohai Sea and is the largest port in Northern China that acts as the main maritime gateway to Beijing. The vehicles were likely destined for the Chinese capital where Tesla currently has five showrooms and two service centers.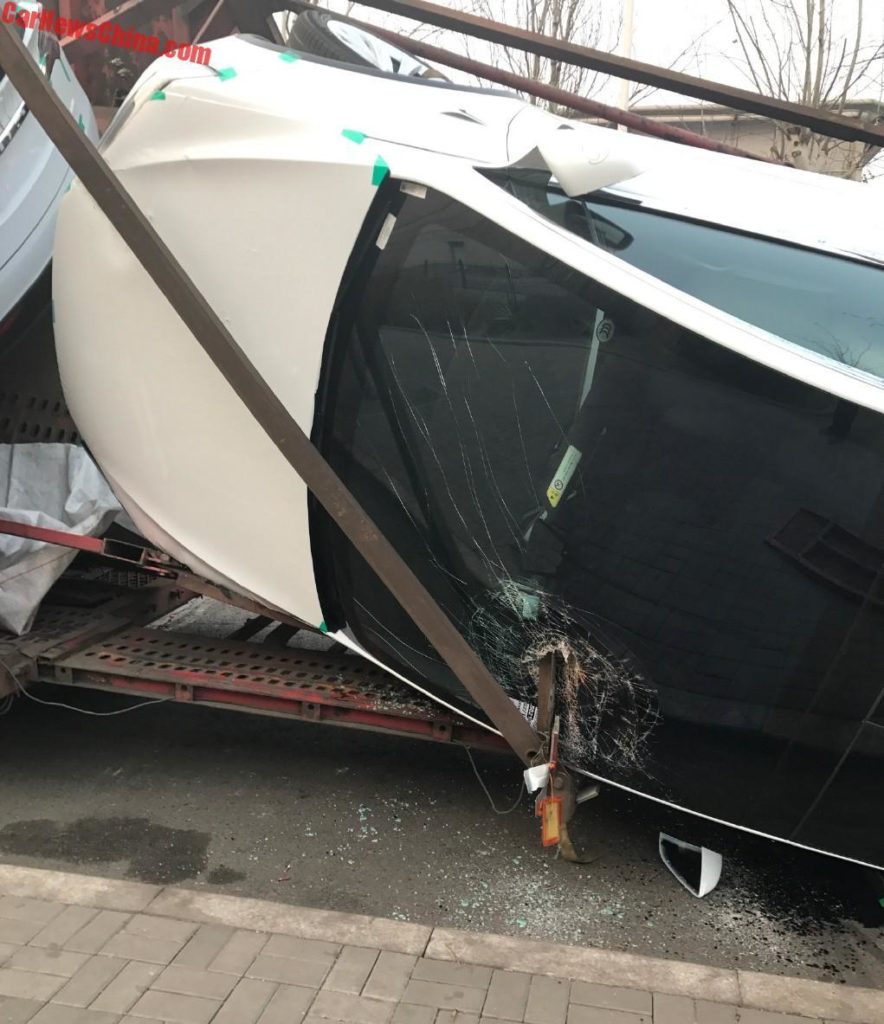 It's unclear who will be held responsible for the damage to the vehicles. But based on the presumably low safety standards across Chinese transport trucks, Tesla may be looking for new logistical partners in China.
RELATED: How to ship a Tesla across the country
Sedans have long been a favorite vehicle in China as most luxury car owners have drivers and prefer to sit in the back seat. Tesla first targeted the segment by launching an "executive seat" in January 2015, but discontinued the option later that year due to demand. Tesla then focused on bringing the Model X to China to fill the market's need for high luxury and unique experiences.
Tesla began operations in China in April, 2014 but suffered lagging sales as a result of inadequate staffing, cultural and governmental barriers, prompting the Silicon Valley-based electric car maker to make management changes soon after. First Model X were seen being transported into China in early 2016 when sales of SUVs in the country began booming. SUVs accounted for nearly 40% of total car sales at the time.