The Tesla Model Y is the face of the DASH ride service. The service is now available for customers in Downtown Tampa. The Tesla-powered ride service makes transit in Downtown Tamp affordable and convenient. 
Tampa Downtown Partnership told Teslarati that the DASH ride service started operations on October 12. Customers can book low-cost rides in Tesla SUVS for $2 per person. The service will be available from noon until 11:00 p.m. on October 12. DASH Tesla rides will be available on regular, full-time hours starting October 13. Tesla vehicles will be available from Monday to Saturday from 7:00 a.m. to 11:00 p.m. and Sunday from 12:00 p.m. to 9:00 p.m.
"As we continue to grow and all the seven neighborhoods of Downtown evolve, we need other ways to move within the core of Downtown—and this is a really exciting way to make that happen," said Shaun Drinkard, Interim President of the Tampa Downtown Partnership.
The Tesla Model Ys can take passengers to 20 different hub locations in the Downtown area. Customers may book a ride in a bright-yellow Tesla Model Y through the "DASH Tampa" app. Each hub-to-hub trip can cater up to four passengers for each ride in a DASH Tesla. Behind the wheel of every DASH Tesla is a professional driver-ambassador. The transit service is currently hiring additional driver-ambassadors to offer the service to more customers.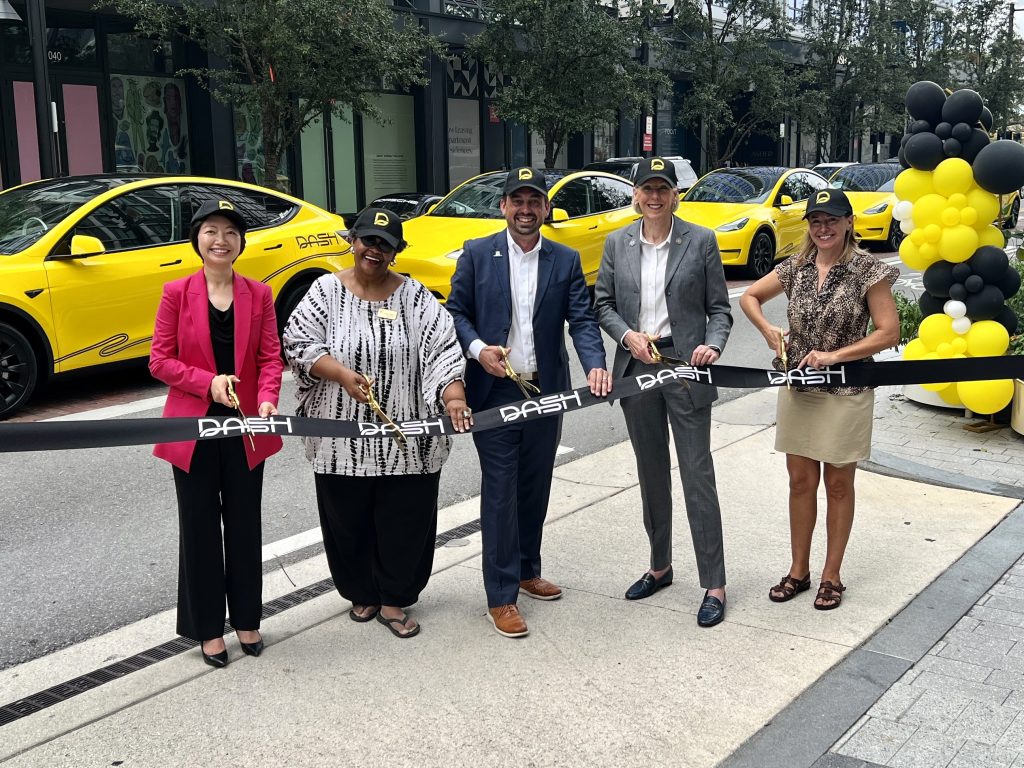 The Teslarati team would appreciate hearing from you. If you have any tips, contact me at maria@teslarati.com or via X @Writer_01001101.