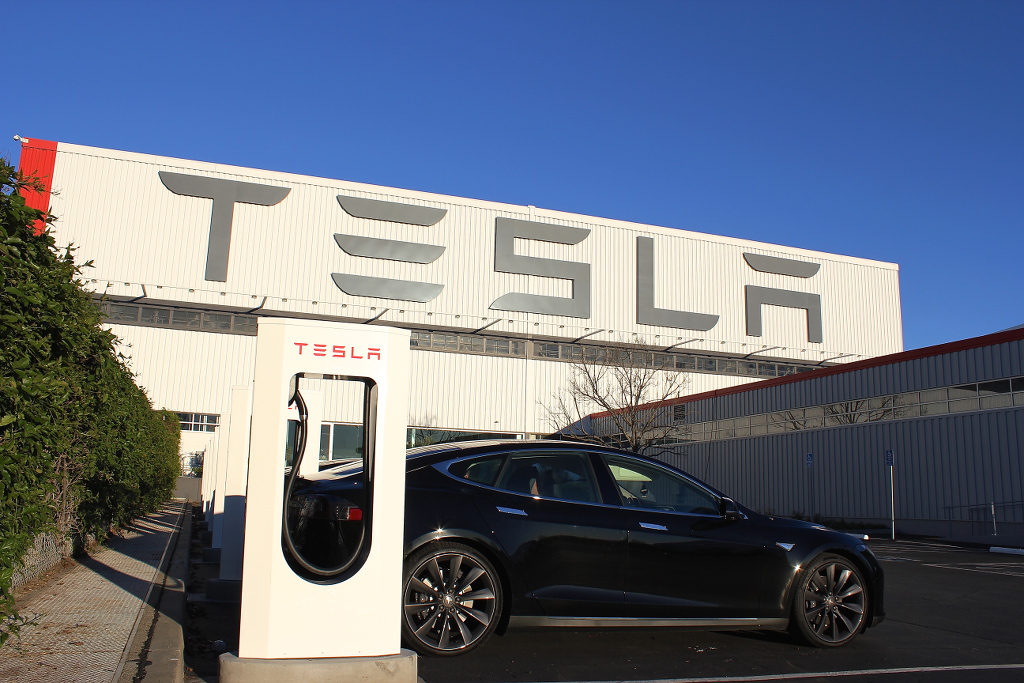 It's not every day you listen to a conference call and hear a CEO tease a secret weapon for the company's product. That's what Elon Musk did last night during Tesla Motors' 2014 conference call for the 4th quarter.
The secret weapon statement arose due to the confirmation of the Model X's release date, which starts to delivery in the 3rd quarter of 2015.
That's a big deal and led to finer details about 2015 production. In the 4th quarter shareholder letter, Tesla verified 20,000 Model X reservation holders and also revealed another 10,000 Model S reservations, while the company stated a delivery goal of 55,000 vehicles, combined, in 2015.
>> Video | Tesla Modle X Spied Testing a California Naval Base
So is this where the rubber meets the road for Tesla in 2015? It's been previously stated by Musk that maybe half of those Model X reservations will be fulfilled in 2015, depending Model X manufacturing efficiency at the Fremont plant.
That leaves 25 to 30,000 vehicles not sold at this point for Tesla, where will they find other customers? What does a CEO that markets a very expensive, luxury product do if they need to move electric vehicles? Advertise in 2015?
"Even if our sales were zero in China this year, I'm still confident we could do the 55,000 cars"
says Musk in the conference call. "They wont' be zero (in China). As far as the mix between Model X and S, it really depends on how the production ramp goes with the X when we start in the summer."
One analyst presented a follow-up question to the volume claims, after Musk seemed to duck how the company was to meet 55,000 vehicle goal for 2015 with the projections in the shareholder letter.
"I think we are going to be ok on the demand side for 2015," Musk said confidently.
Then it came.
"I think we have a secret weapon on the demand side that will probably start to deploy later this year. We'll see how that goes, it isn't totally necessary and it's a good weapon against the dealers,"
Musk said.
Classic. Musk. Intrigue.
As I've written before, it seems the company has a strategy to go against the dealers and maybe it's just a bluff. And, so could be the demand side answer.
Or is the demand side answer in Europe? Only time will tell.
Due to soft demand in China, does #Tesla turn to the UK and European Markets in 2015? http://t.co/wzuLT0EU1K #evs #altfuels

— Grant Gerke (@autogrant) February 10, 2015