Tesla has gone far since the days of the original Roadster. While there is a significant amount of noise currently surrounding the company and its leader, Elon Musk, it is difficult to deny that Tesla is the company to beat when it comes to creating premium, high-performance electric cars. Tesla's place in the EV industry was recently recognized by Mary Barra, the CEO of GM one of the United States' Big Three automakers.
The GM CEO was among the speakers at an Axios-sponsored event last Friday in Boston, Massachusettes. During her speech, Barra noted that GM sees Tesla as a "capable" rival in the auto market, particularly in terms of the legacy carmaker's efforts to design and release its own electric vehicles.
"[Tesla has] very capable electric vehicles. When we look at the landscape of competition from a car company perspective, whether it's Tesla or whether it's some of the global [equipment manufacturers], there's very capable competition, and that's what kind of drives us. That's why we've been so aggressive on investing in technology and moving quickly," Barra said.
Barra's statement rings true considering GM's current electric car initiatives. As Tesla started chipping away at the segments its vehicles enter into, such as the Model S with the full-sized sedan market and the Model 3 with the passenger car segment, legacy carmakers are starting to see the pervading demand for electric vehicles. The aggressive adoption of electric cars in China, which accounts for roughly 26% of the world's car industry, is also contributing to the industry-wide EV push.
GM plans to release 20 electric cars by 2023, though it remains unclear how many of these EVs will be offered to customers in North America. That being said, GM's push towards greener vehicles has been evident, with the Volt being a mainstay in America's plug-in hybrid segment for years and the Bolt EV receiving good reviews due to its range and price.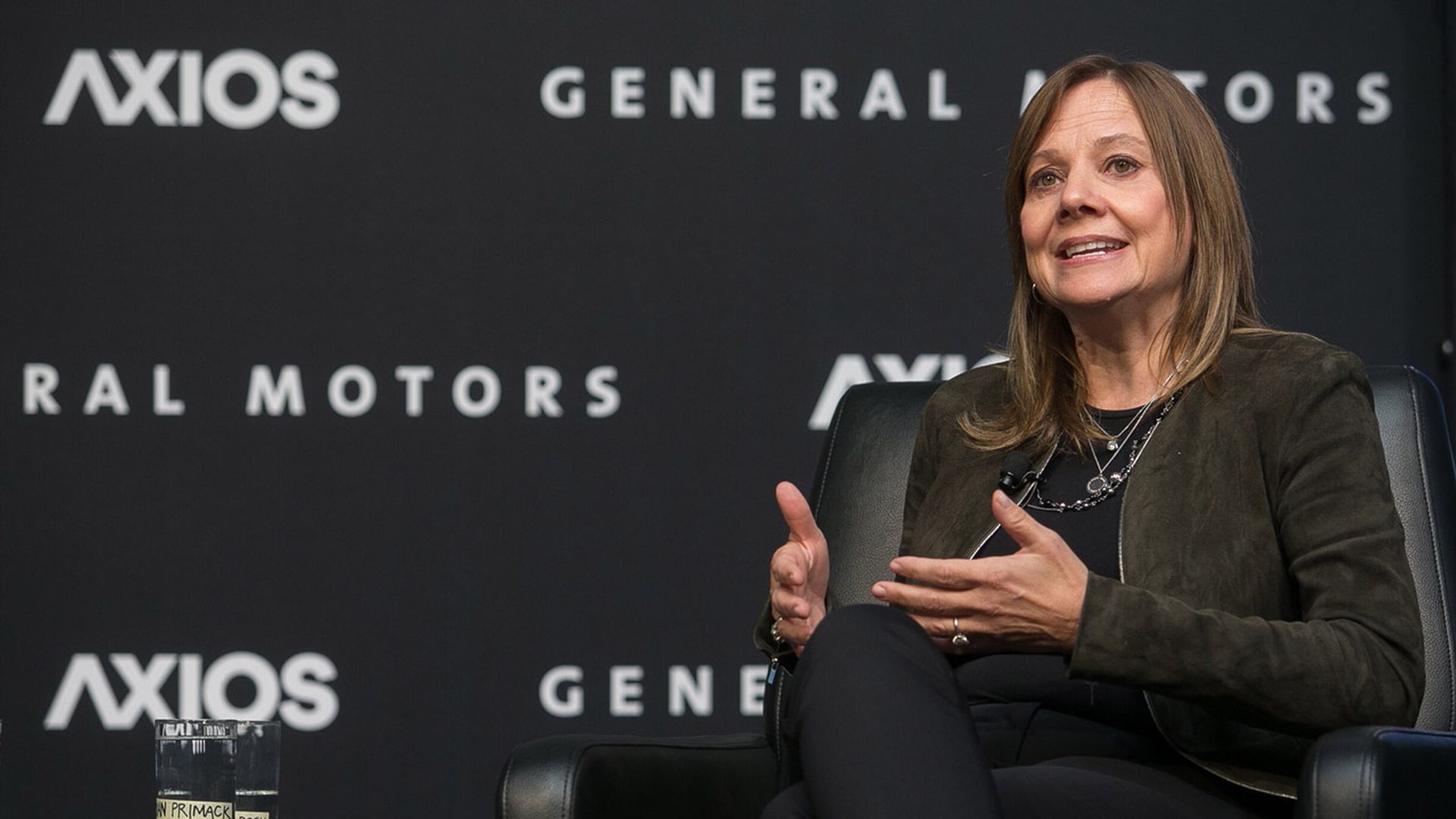 GM CEO Mary Barra is among the most respected individuals in the US auto market. Barra started working for GM at the age of 18 as a co-op student, before rising through the company's ranks. In 2008, she was named GM's VP of Global Manufacturing Engineering, eventually becoming the CEO in 2014. As CEO, Barra pushed GM towards new technologies such as driverless systems, as well as the development of vehicles like the Bolt EV. Barra is listed as one of Forbes' 100 Most Powerful Women in the world, a list that also includes SpaceX President and COO Gwynne Shotwell.
Tesla is positioning itself as a disruptor in the auto industry. With the Roadster, Tesla proved that electric cars do not have to be underpowered and uninspired, and with its subsequent vehicles like the Model S, X, and 3, the company is showing that battery-powered cars are viable, if not superior alternatives, for fossil fuel-powered automobiles. It took a lot of pain and effort for Tesla to reach this point, but with the Model 3 recently being listed as the 5th best-selling passenger car in the United States last month, even Detroit's largest veterans are starting to recognize the progress that the Silicon Valley-bred electric car maker has made.