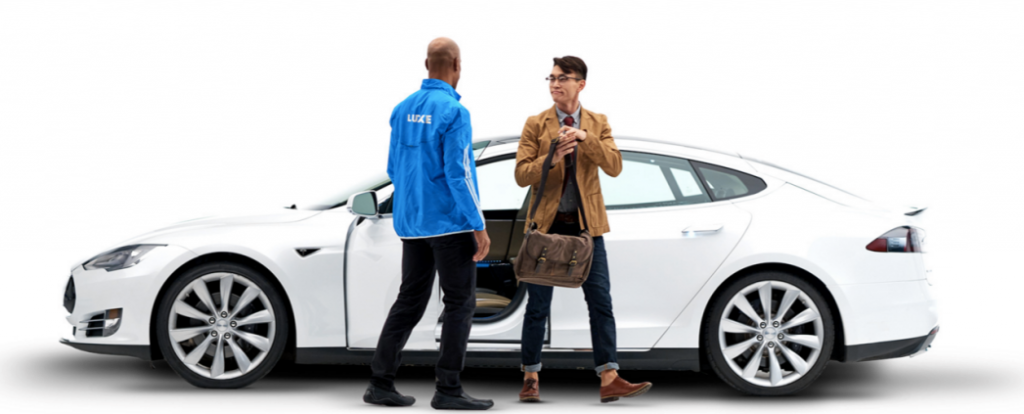 Tesla owners might soon be able to order valet parking directly from their mobile devices through a partnership with Luxe. The on-demand valet startup currently provides service in New York, Chicago, San Francisco, Los Angeles, Austin and Seattle. For as little as $5.00, Luxe staff will come pick up your car, park it in one of its secure service locations, and return it to you when you need it. Customers can also request their car to be washed or refueled while it is in the hands of Luxe's professional attendants.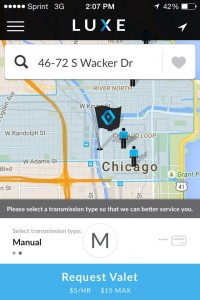 The new partnership between Tesla and Luxe, as first spotted by TechCrunch, will roll out as a pilot program to Tesla owners within San Francisco and New York. Tesla owners will be able to schedule a time and place to drop their car off via Luxe's mobile app, and pick it up freshly washed and fully charged.
According to Luxe via TechCrunch, "We want to make parking and charging as simple as possible for Tesla drivers, and are currently partnering with Tesla to pilot EV charging and Luxe Subscriptions to San Francisco and New York Tesla drivers. The pilot is available to any Luxe customer who owns a Tesla and requests Luxe to park and charge it for $15 (in addition to the cost of parking).
Upon having their car parked with Luxe, interested customers may simply tap on the Tesla charging icon and Luxe will charge the vehicle while it has possession of it. Tesla drivers interested in a Luxe Subscription ranging from $399 to $899 per month depending on location and needs, can contact tesla@luxe.com or go to http://luxe.com/tesla." Luxe also offers overnight storage and drive-home options.
Luxe may decide in the future to add other concierge services such as checking tire pressures or replacing windshield wipers at additional cost as it develops its business model. It will likely expand its Tesla owners service to other cities if the pilot programs in New York and San Francisco prove to be successful.
The partnership with Luxe is just one more way in which Tesla's world class service continues to distinguish itself from other car companies.