Tesla has introduced a new 'Live Chat' feature to the company's MyTesla page, as it readies itself for the expected increase in customer feedback and service volume requests from Model 3 buyers. The owner-specific MyTesla web portal now includes a red chat bar located in the lower right corner of the screen that enables a live chat with a Tesla representative.
The new Live Chat feature bears resemblance to Tesla's mobile Ranger service in that it provides owners with access to personalized assistance from a Tesla technician that can answer questions, escalate issues, and in short resolve problems more efficiently through a streamlined experience that does not inconvenience the customer.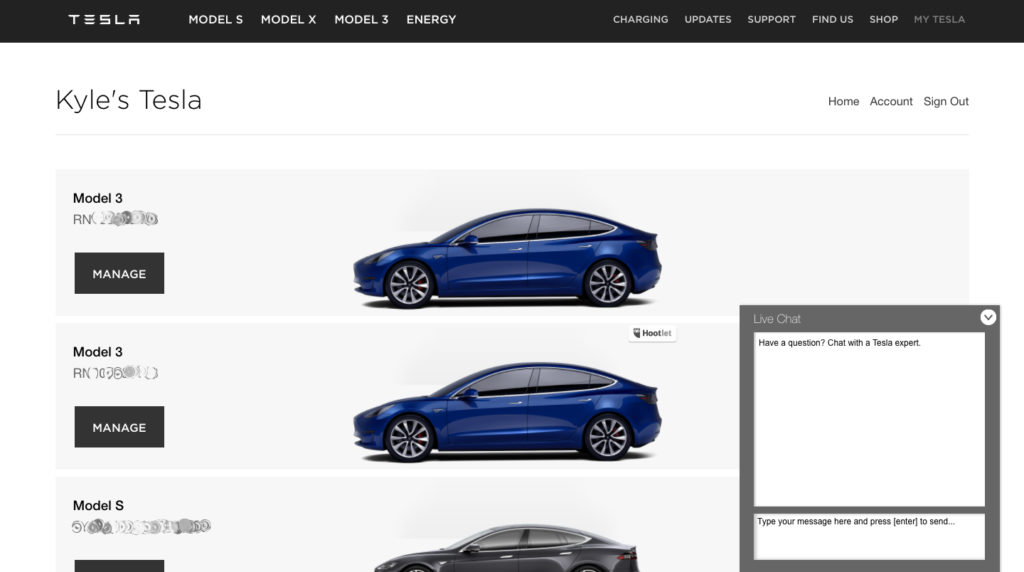 Live Chat can be viewed as part of a larger effort being made by Tesla to introduce more efficiencies into its service workflow. It allows Tesla to ramp up its service team in preparation for future calls and the increase in service volume that's looming on the horizon ahead of Model 3 mass production.
Perhaps more exciting is the timing. Tesla is proactively rolling out new features and services to head off the influx of new owners that are expected to bring their own set of service questions and challenges.
Rolling these features out now with "soft openings" allows Tesla to vet the services before the launch, but also gather insight on the potential need for additional service centers, by region.