Tesla cut the prices of the Model Y and the Model 3 in Australia right after rolling out the Model Y Long Range down under.
After releasing a stellar delivery and production report in the first quarter, Tesla rolled out the Model Y Long Range to two new markets: Japan and Australia. It isn't stopping there, though. Recently Tesla also rolled out significant price cuts for the Model Y and Model 3 in Australia.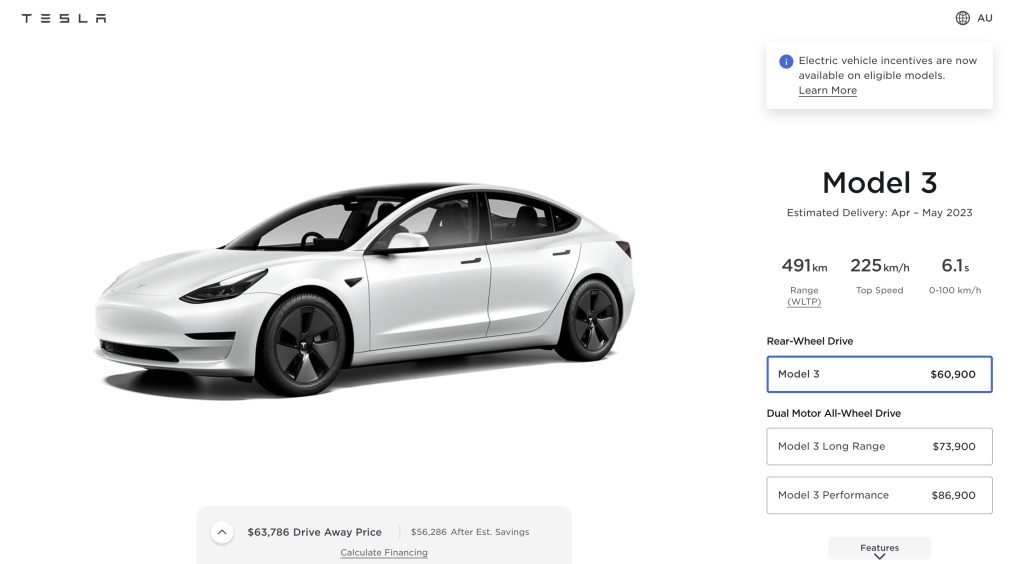 Tesla cut the prices of the Model 3 significantly. The Model 3 RWD and Long Range AWD's prices were reduced by $3,400, while the Performance AWD's was reduced by $4,420.
Currently, the Model 3 RWD starts at $60,900 before options. The base Model 3 used to cost $64,300 before Tesla slashed its price in Australia. Tesla's new price for the Model 3 Long Range starts at $73,900, down from $77,300. Finally, the Model 3 Performance's price dropped from $91,915 to $87,495.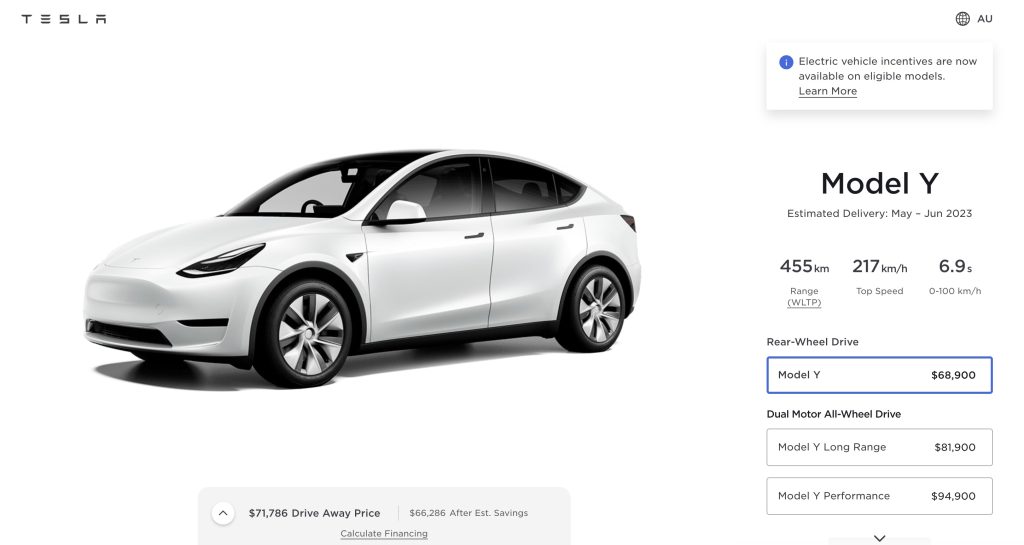 Tesla rolled out relatively more minor price cuts to the Model Y RWD and the Model Y Performance AWD compared to the Model 3. Tesla reduced the price of the base Model Y by $400 and decreased the Performance AWD price by $520. It did not change the price of the Model Y Long Range in Australia since Tesla launched the sales of the LR variant on the same day it reduced the prices in the country.
As of this writing, the Model Y RWD starts at $68,900 compared to $69,300 before Tesla's price reduction. The Model Y Performance AWD now starts at $94,900 instead of $95,300.
Wedbush analyst Dan Ives believes Tesla will continue to slash prices in the near term. However, Ives predicted that Tesla would cut the prices of vehicles in the United States and China.
The Teslarati team would appreciate hearing from you. If you have any tips, contact me at maria@teslarati.com or via Twitter @Writer_01001101.