Tesla has kept its promise as the Midnight Cherry Red color has made its way to the Middle East as the automaker stated it would earlier this year.
Tesla's Midnight Cherry Red color, produced at the automaker's Gigafactory Berlin, has arrived for the first time in the United Arab Emirates on Model Y vehicles.
Late last year, Tesla started developing, sampling, and producing new colors for the first time in years. Along with Midnight Cherry Red, Quicksilver was also available, and it would be exclusively produced at Gigafactory Berlin, where Tesla operates the "world's most advanced" paint shop.
"Only Giga Berlin can make these colors," CEO Elon Musk commented when they were announced, "as [the] paint shop was specially built to apply many fine layers of paint, giving it complexity not otherwise possible."
Midnight Cherry Red was previously only available on the Model Y Performance, but has made its way to the other configurations of the all-electric crossover that are available. It has also spread to new regions since initially being released and launched in mainland Europe.
Earlier this week, it made its way to Dubai and Abu Dhabi in the United Arab Emirates.
Tesla Senior Customer Specialist Achraf Mess posted images of the Midnight Cherry Red Model Y in showrooms in the region: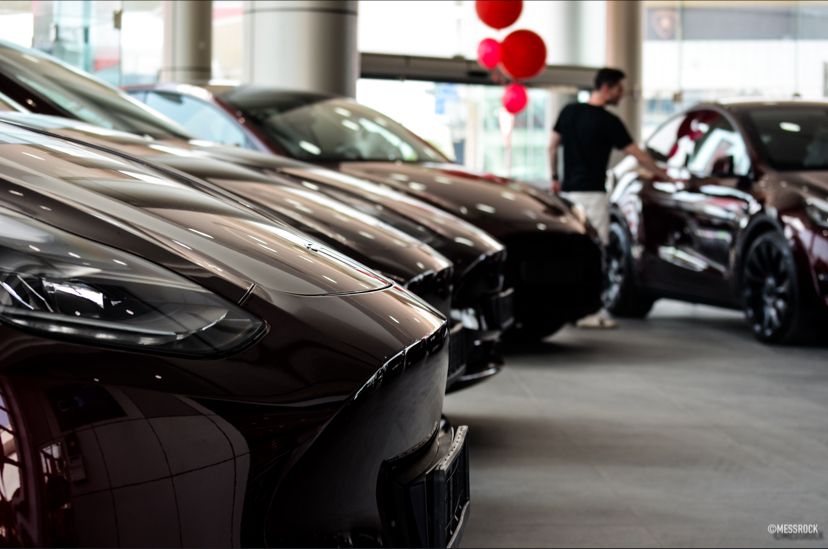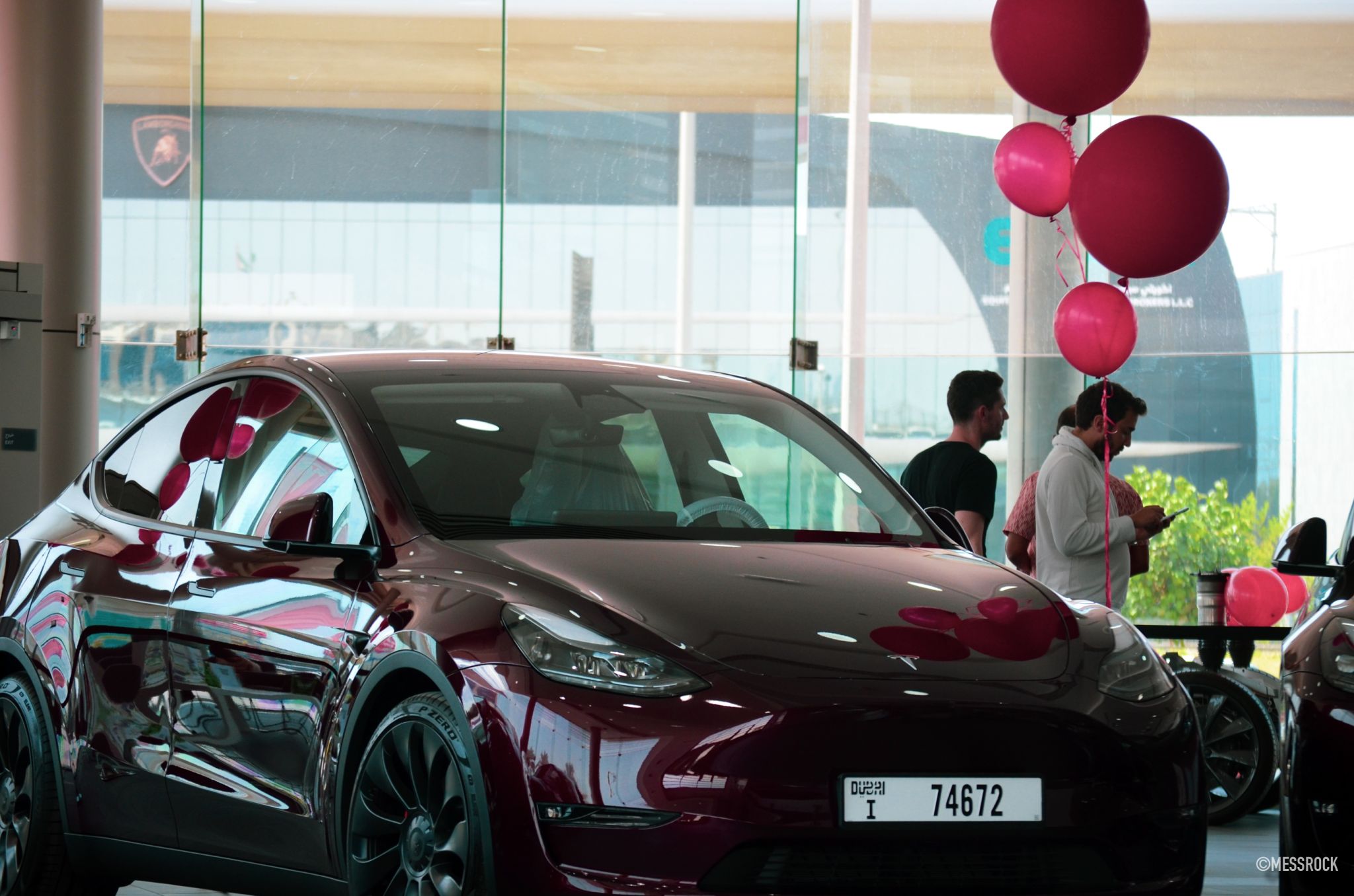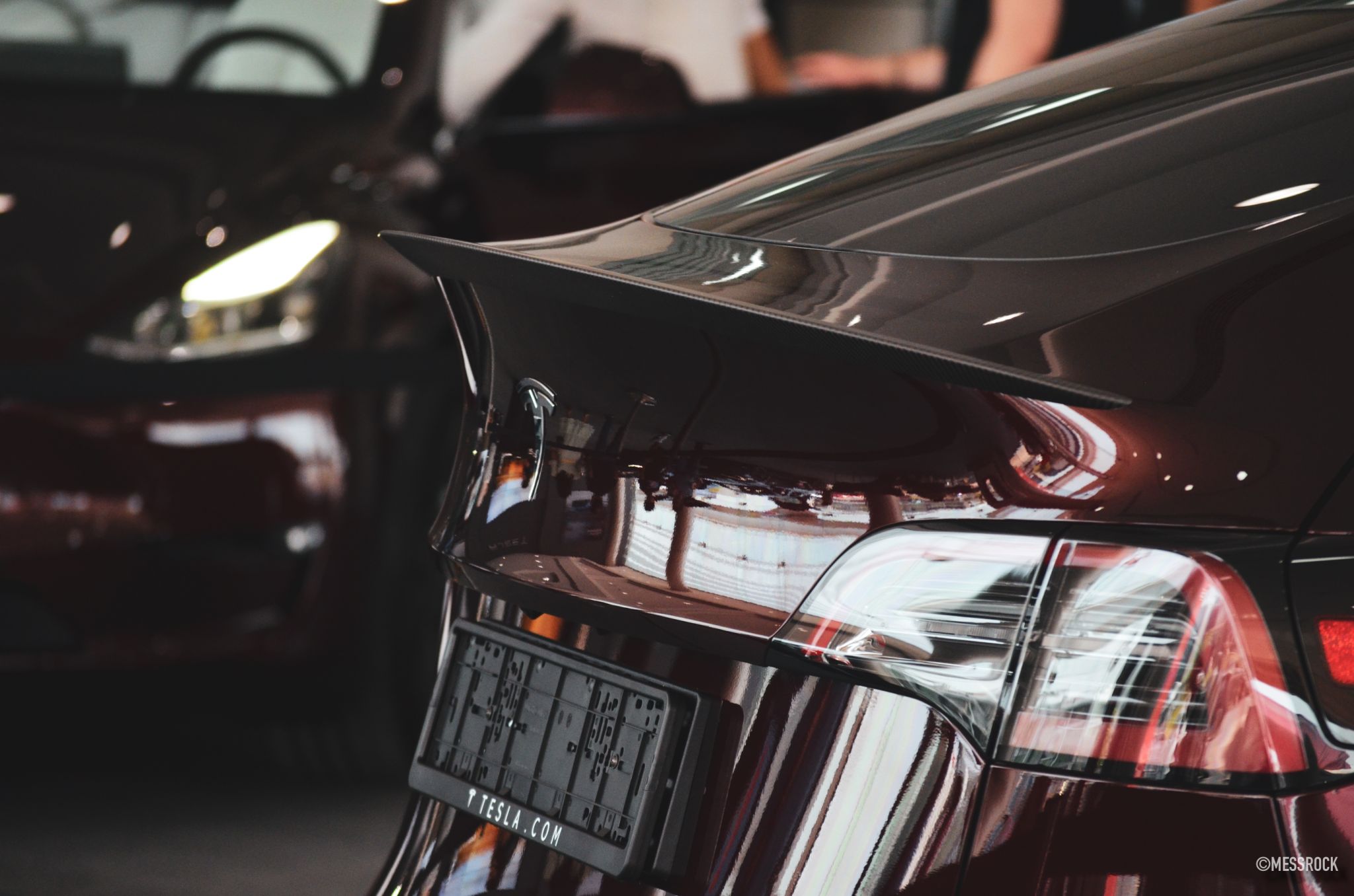 "Our brand-new Model Y Midnight Cherry Red just arrived in our Dubai and Abu Dhabi stores ! 🍒
Developed in our advanced paint shop at Gigafactory Berlin-Brandenburg, the color is designed to accentuate your Model Y under every sky. From bright highlights to dark tones, our multi-coat paint adds a new dimension that subtly changes with curvature as you walk around your Tesla."
Tesla confirmed in May that the color would finally land in the Middle East sometime in 2023. Now that the Midnight Cherry Red Model Y has made its way to showrooms in Dubai and Abu Dhabi, it seems the launch could spread to other areas around the region as the year goes on.
I'd love to hear from you! If you have any comments, concerns, or questions, please email me at joey@teslarati.com. You can also reach me on Twitter @KlenderJoey, or if you have news tips, you can email us at tips@teslarati.com.