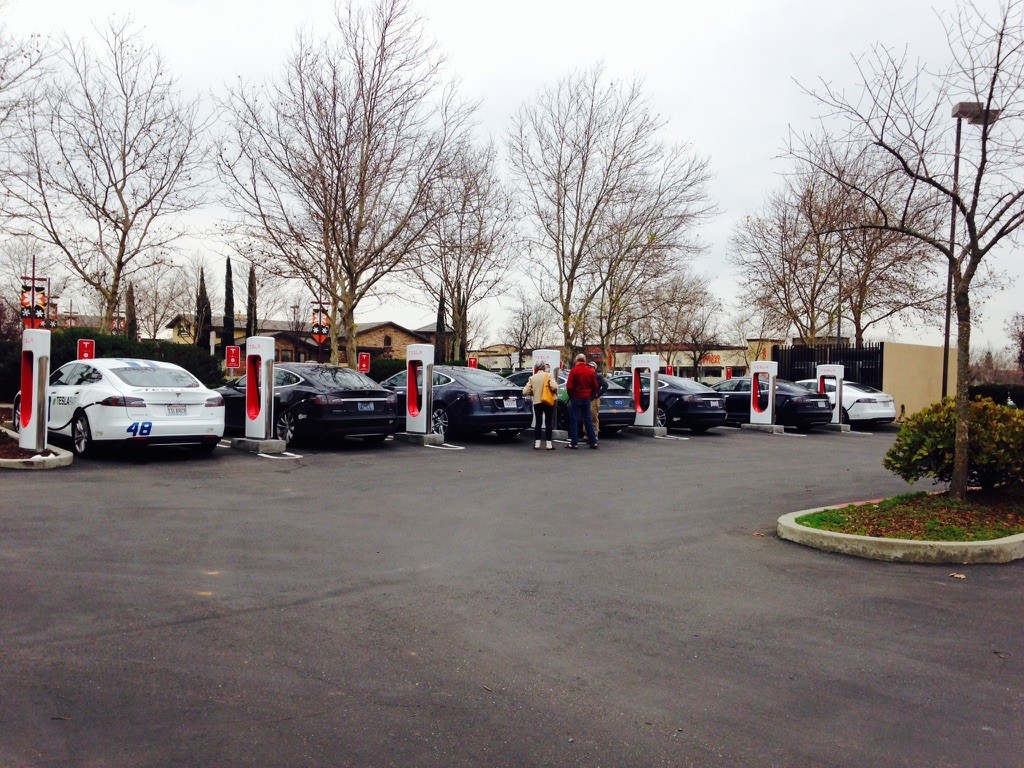 Oh, those pesky e-mails. First they caused major embarrassment to Sony Pictures this winter; then they came back to haunt Hillary Clinton in the spring. Now it seems an internal Tesla e-mail was forwarded by accident, causing a major dispute between the company and Ecotricity, the UK's leading provider of green energy.
Business Insider calls Ecotricity CEO Dale Vince "Britain's richest hippie." He left school at 15 to join a hippie commune. While living in an old fire engine, he constructed a makeshift turbine to generate electricity for his dilapidated traveling home on wheels. He then used his sense of environmental activism to leverage that invention into a massive green energy empire. Ecotricity now has more than 155,000 customers and operates a network of electric charging stations at key locations along England's motorways — equivalent to interstate highways in the US.
Until quite recently, Tesla and Ecotricity were discussing a collaboration that would allow Tesla Supercharger stations to be installed at Ecotricity "electric highway" locations. According to Dale Vince, things were going swimmingly until Greg Callman, head of Supercharger deployment and stationary storage at Tesla, accidentally sent an e-mail to Simon Crowfoot, Ecotricity's director of new ventures.
Vince tells The Independent, "The email basically said that two senior people were flying out the following Wednesday. They were going to blacken our name with the Government, work with our motorway partners to help them break contract with us, and use the media to show us up as the bad guys." Enraged, Dale Vince initiated legal action seeking an injunction against Tesla.
For his part, Elon Musk says, "I've never even met the guy. Initially when we tried working with him he started making all sorts of outrageous demands, so we thought, 'Well, OK, we'll just not work with you' – and then he sued us."
A hearing on Ecotricity's injunction request was scheduled for this week, but it appears now the judge in the case has done what judges the world over tend to do when confronted with emotional disputes between litigants with outsized egos. He sent the attorneys for both sides away with instructions not to return until they had settled their differences.
And it worked. The parties have agreed to resume their cooperation, with Tesla in line to get a 15 year exclusive arrangement to construct and operate Supercharger locations along Britain's motorways. That's good news for Tesla, which has just launched the Model S sedan officially in England this month. As for Greg Callman, he will presumably be a bit more circumspect about who he sends e-mails to from now on.
Neither side would discuss how much their spat cost, but Vince did say that High Court actions were "never cheap". That's probably an understatement.