Clearwater, Florida will receive Tesla's second full V3 Supercharging Station, according to permits found online.
MyClearwater.com, a website local to Clearwater, Florida, shows that Tesla Clearwater applied for a permit on August 26, 2019, to build a full V3 Supercharger Station. It will be the fifth Supercharger station available to Tesla owners in the Tampa/Clearwater area, but the first containing the company's third-generation charging technology.
Tesla unveiled the 250kW capable V3 Supercharger in March 2019, but the high-powered chargers have been fairly rare. So far, Tesla's V3 chargers could be found in Hawthorne, California and at the Fremont factory. A large V3 charging station with 24 250kW capable stalls in Las Vegas, Nevada has also been opened.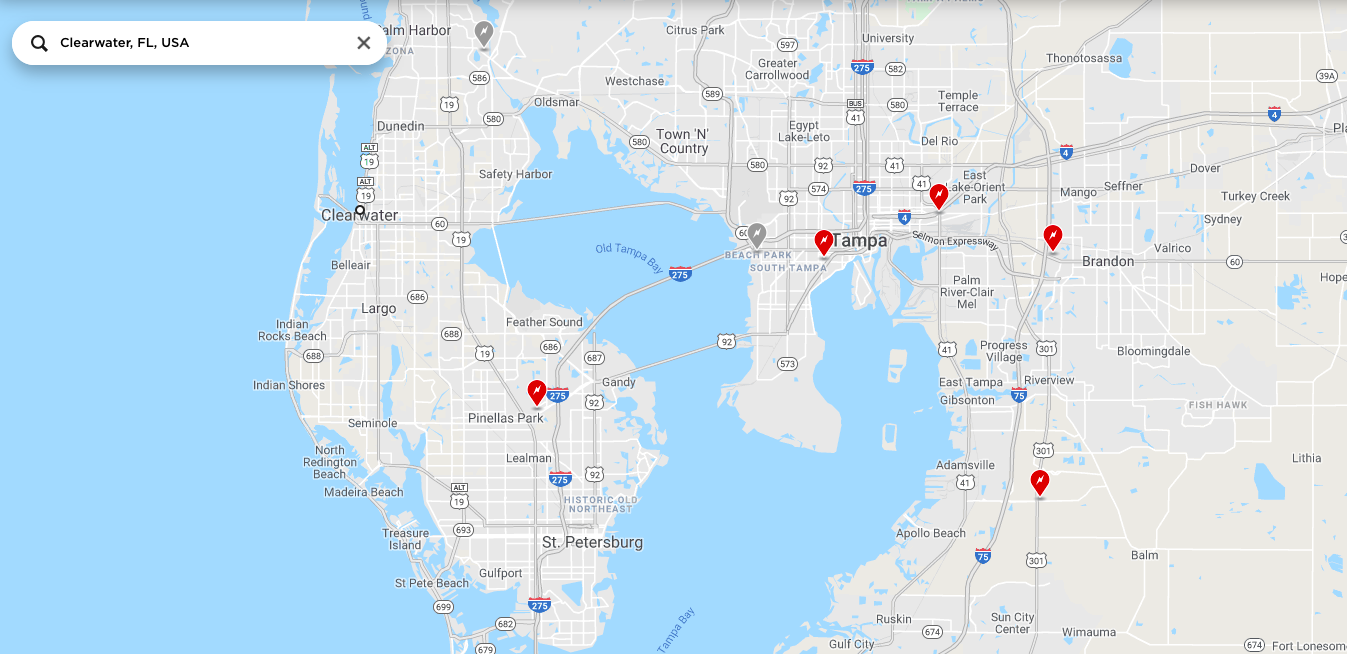 If the permits of the recent site are anything to go by, it appears that the upcoming Clearwater Supercharger will be similar to the Las Vegas site, containing only V3-capable stalls.
The permit was submitted online and contains the following description: Installation of Tesla Charging Station within existing parking lot consisting of (2) TESLA V3 SUPERCHARGER CABINETS, (8) TESLA V3 CHARGE POSTS, (1) MASTER CONTROLLER, (1) SWITCHGEAR ASSEMBLY, and (1) UTILITY TRANSFORMER. Two concrete pads will be poured for equipment.
According to the City of Clearwater, the project is still awaiting approval for both Building and Electrical Review.
The high-powered V3 Superchargers will allow Tesla owners to charge their vehicles at rates of up to 1,000 mi/hr. Those who own a Long Range Model 3, for example, will be able to obtain an additional 75 miles of range in 5 minutes. This makes Supercharging stops much shorter, and coupled with the upcoming features from Tesla's V10 Update, much more enjoyable.
Tesla CEO Elon Musk has stated in the past that the V3 Superchargers will be reserved for locations that are optimized for long-distance travel. "We'll focus on long-distance routes, so if you're in a hurry to get from one city to another, you can go as fast as possible," Musk said. "Then also, we're replacing some of the Version 1 Superchargers – some of the old Superchargers will take priority," "There are some out there that still charge at 75 kW, so we'll replace those first on long-distance routes."