Of the many Tesla Model X video sightings that started circulating on the internet recently, most showed the electric crossover from the front, rear or side, but none from overhead. Many of those photos showed the car with a strip of white plastic covering the front of the roof.
Usually, the photos were grainy, like the one above, but that didn't keep people from noticing there was something unusual about the front windshield. It didn't have a clear line of demarcation between the top of the windshield and the bodywork like every other car in the world.
CONFIRMED! >>> Taking a closer look at the Model X all glass panoramic windshield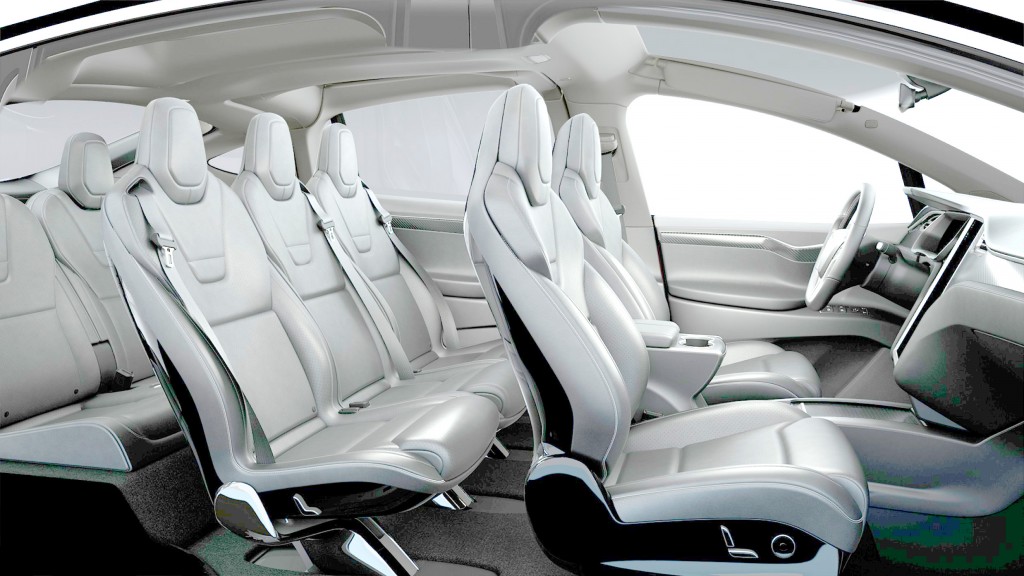 Now we know the answer. The latest spy photo is the first to show the Model X from above without any protective covering. It clearly shows the front windshield doesn't end where every other automotive windshield does. Instead, it extends all the way back to where the roof mounted rear doors begin. How did Tesla manage that? Sharp eyed viewers that saw Elon's latest Instagram post might even be able to spot the Model X chassis with open roofline nestled between Tesla's new sea of robots.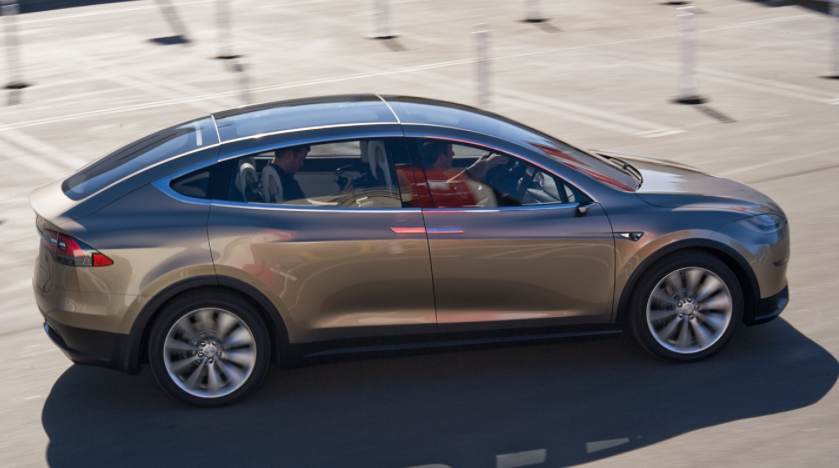 Those "falcon wing" rear doors make a normal sliding sunroof impossible, so Tesla came up with a truly unique, outside the box, off the reservation solution. That's the Tesla way, after all.  The windshield sweeps up and over the structural support between the A pillars to give people in the front seats an unrestricted view of the outside world through an all glass panel directly above their heads.
The speculation is that Tesla may use a form of electro-chromatic coating to control the tint in that part of the glass. Other marques such as Lincoln, Mercedes, and Cadillac use "smart glass" technology to control the opacity of their sunroofs. Might Tesla do something similar? If so, look for that feature to be controlled from the car's touchscreen, along with many of the other features currently found in the Model S.
Once again, Tesla engineers and designers have found a unique and creative answer to a question no other manufacturer was even asking. As of today, those other guys will be working overtime to incorporate the Model X front windshield design into their own vehicles. Well played, Tesla.