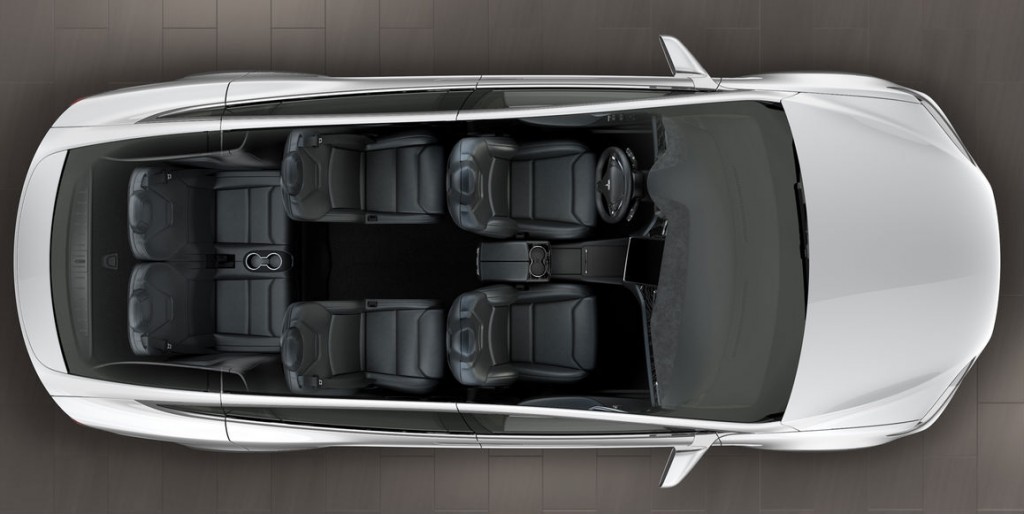 Tesla is unusually responsive to the needs of its customers. Apparently, some Model X customers have asked for an optional seating arrangement rather than the one originally offered so Tesla responded by making a 6 passenger seating option available at no additional cost. Whereas the standard arrangement has a second row seating bench that can support up to 3 passengers, the new arrangement replaces the bench with two individual seats that can be moved forward and backwards independently.
DON'T MISS: Live coverage of Tesla #ModelX launch event Sept 29
The change was recently communicated to select Signature Series Model X reservation holders as reported on TMC. Tesla gave these reservation holders the special option of selecting a new 6 passenger arrangement while also indicating that build status and delivery date would not be impacted by the change in seat configuration.
The new Design Studio photos seem to clear up any questions about how the Model X second row bench seat operates. It appears it does not fold as the rear seats do. Instead, for additional carrying capacity, it simply slides forward against the backs of the front seats.
With the official Model X launch event only days away, the addition of an entirely new seating arrangement is a bit surprising. Perhaps this was something the company planned on making available at a future date, but decided to offer it now as a way to keep early reservation holders happy. It seems unlikely that completely new seats could be designed, sourced, and built in the few short weeks since the Model X Design Studio first went live.
Is it possible that other last minute changes will take place before the first cars are delivered to customers?
If you were configuring a Model X today, which seating arrangement would you order?