Tesla has introduced a new 'Sonic Carbon Wheel' option and a new six seat configuration with center console for the Model X. The new addition was one of many updates made over the weekend to the Model S and Model X Design Studio to better reflect buyers' preferences, according to a statement issued by Tesla.
Until recently, Model X buyers who preferred a darker colored wheel had to either purchase the optional $7,800 Onyx Black Turbine wheel which is only available in a 22″ set up, or take it upon themselves to paint the standard 20″ silver Slipstream wheels on their own. Buyers of the 22″ Black Onyx Wheels sacrificed driving range for aesthetics and improved performance. Tesla originally noted on the Model X Design Studio that 22″ wheels "exchange 10-15% range for enhanced handling".
The new Sonic Carbon Wheels, being offered as a $4,300 upgrade, comes as a relief to buyers looking for maximum driving range and have a darker wheel color.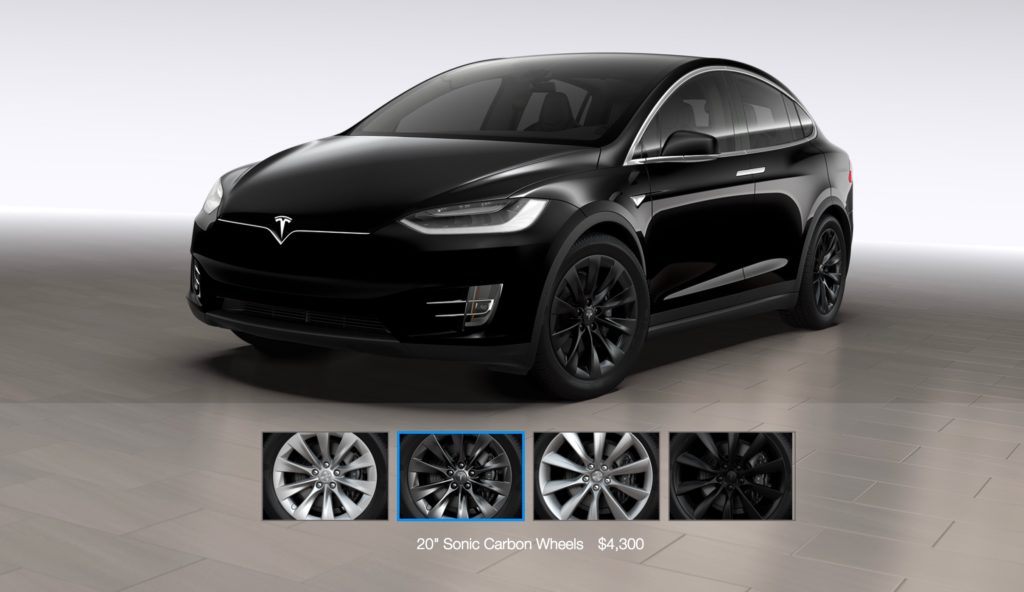 Tesla also introduced a new center console option for Model X equipped with the six seat configuration. A new color-matched center console is installed between the two second row seats, which the company says will provide two additional cup holders and a storage cubby under the armrest. Based on the photos published in the Model X Design Studio, it appears that the center console is very similar in form and functionality as the optional Model S Rear Premium Console which Teslarati reviewed when it was first introduced.
The new center console adds $800 to the six seat configuration, bringing the total cost of the upgrade to $5,000. Model X's seven seat interior upgrade is currently priced at $5,600. All Model X now come with a matte seat back, replacing the previous glossy finish.