On his whirlwind European tour, Elon Musk attended opening ceremonies for the company's new Tilburg factory, where Dutch Minister of Economic Affairs Henk Kamp was also in attendance. The company has been using an old factory, where equipment salvaged from the Fremont factory has been used to assemble cars from parts shipped in from California. He said the new factory has "a lot of room for growth and expansion." It will be able to build up to 1,000 cars a week when working at full capacity.
The new factory is state of the art for automobile manufacturing and features electric (naturally!) pallets that move the cars autonomously from one production station to the next. Electronic strips embedded in the factory floor tell the pallets where to go next and when.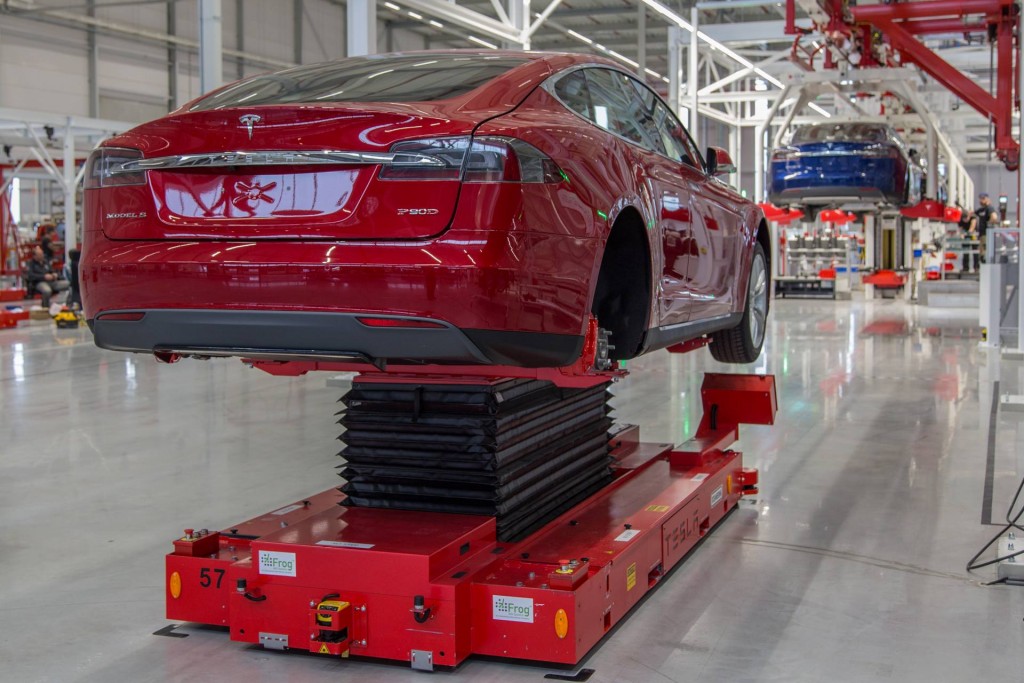 Prior to his arrival in Tilburg, Musk has made stops in several cities in Europe. On Thursday, he was in Netherlands, where he told local television that Tesla cars could have more than 600 kilomters of range by 2017 and might have 1,000 kilometers of range by the time 2020 gets here, according to Business Insider.
The Tilburg Factory takes Model S through final assembly & quality testing before going to its new owner pic.twitter.com/DA6CSmzwiF

— Tesla Motors (@TeslaMotors) September 25, 2015
Then he told Danish newspaper Borsen that the version 7.0 firmware update will be released within a month. There had been rumors that the software, which will unlock the Autopilot suite of autonomous driving aids, would be rolled out next Tuesday when the Model X is officially launched.
Later he was off to Brussels, where he told the local media that Tesla is looking at more locations in Europe to build new factories and that Belgium was high on the list of possibilities. He then scooted off to Luxembourg, before ending his day at the new factory in Tilburg.
Add in Elon's almost offhanded remark in Germany that Tesla is in discussions with unnamed "other manufacturers" about sharing the SuperCharger network and it has been a very busy week for him. He will barely have time to get back home to California before the gala launch ceremony for the Model X coming up in just a few days.