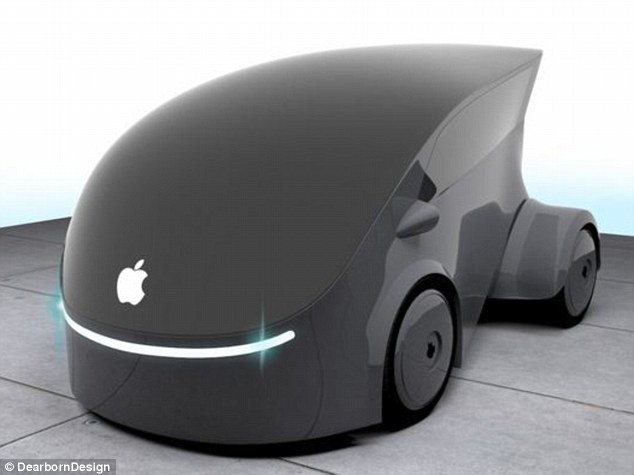 Any doubts on whether Apple is looking to expand its ecosystem into the automotive market — in specific, self-driving cars — are quickly beginning to fade. Apple has hired Jamie Carlson, a former engineer on Tesla's Autopilot self-driving car program. Carlson previously worked on automotive vision systems for Michigan-based supplier Gentex, according to the UK's Daily Mail.
The revelation comes from Carlson's latest LinkedIn posting, which says he joined Apple in August in an unnamed position at a special projects group. At least six others with experience developing self-driving technology and systems have joined the computer giant, according to their LinkedIn profiles.
Since January, it has hired Megan McClain, a former Volkswagen engineer with expertise in automated driving, and Vinay Palakkode, a graduate researcher at Carnegie Mellon University, which is known for its automated driving research center. In August, it hired Xianqiao Tong, an engineer who developed computer vision software for driver assistance systems at microchip maker Nvidia Corp. The Wall Street Journal has reported that it hired Paul Furgale, former deputy director of the Autonomous Systems Lab at the Swiss Federal Institute of Technology, earlier this year.
Among those hired last fall were Sanjai Massey, an engineer with experience in developing connected and automated vehicles at Ford and several suppliers; Stefan Weber, a former Bosch engineer with experience in video-based driver assistance systems, and Lech Szumilas, a former Delphi research scientist with expertise in computer vision and object detection.
Earlier this month, word got out that Apple is interested in leasing the testing facilities at GoMentum, a secure location in Concord, California where manufacturers can test self-driving cars far away from prying eyes and spy cameras.
For his part, Elon Musk has said he "hopes" Apple enters the car business, but the two companies have been recruiting from each other for some time now. So far, more people have gone from Apple to Tesla than the other way around.
What sort of car is Apple planning? No one knows, but you can see some proposed designs from graphic artists in the gallery below. It is assumed any Apple car will feature a sleek, high tech design in keeping with all is products but industry observers doubt any car could begin production until 2018 at the earliest.
Photo Credits / Source: Daily Mail