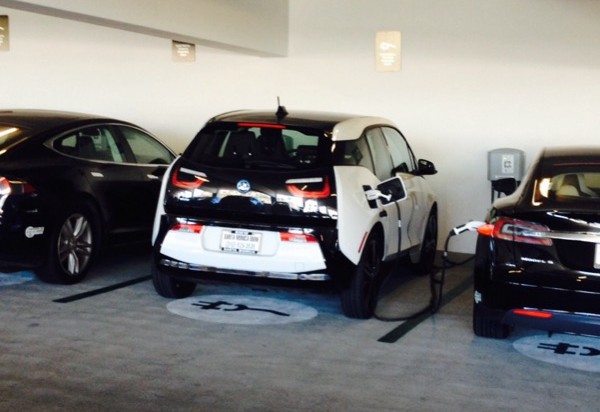 As of June 30, the California Air Resources Board has proposed restrictions on electric car rebates for wealthy buyers. New data indicates that 26% of electric car buyers in California have income of more than $200,00 a year but only 27% have income below $99,000.
Once the changes go into effect in 4-6 months, customers will not be eligible for Clean Vehicle Rebate Project rebates if their gross annual incomes are above the following thresholds: $250,000 for single filers, $340,000 for head-of-household filers and $500,000 for joint filers.
The California Air Resources Board proposals will change the CVRB incentive program to encourage low income people to buy electric and plug-in hybrid cars. From this point forward, people with incomes less than 300% of the federal poverty limit will be eligible for a $3,000 rebate on a plug-in hybrid, $4,000 on an electric car, and $6,500 on a hydrogen fuel cell car.
According to the Board, the changes were made to target "those most likely to value the rebate the most." Since 2010, California has issued $217 million in rebates. The Board has proposed that funding for the rebate program be increased from $121 million to $163 million for the fiscal year that began July 1. The state legislature must approve the request for additional funding.
Until the proposed changes are implemented, the current rebates of $1,500 for a plug-in hybrid and $2,500 for an electric car will continue in effect.
The changes to the rebate program will impact companies like Tesla and BMW the most. Low income buyers are more likely to shop for a Nissan LEAF, a Chevy Volt or a FIAT 500e than a Model S or an i3. But all is not lost for high income buyers. They are still eligible for a $5,000 rebate on a fuel cell vehicle, even though it is hard to imagine Tim Cook or Larry Page driving around town in a Toyota Mirai.
>>>> [Infographic] Tesla Model S vs Toyota Mirai Comparison 
The trend toward restricting plug-in hybrid and electric car rebates is growing. On July 1, the state of Washington eliminated any incentives for cars costing more than $35,000 and Georgia terminated its rebate program entirely.
Whatever program replaces the federal tax credit of $7,500 after it expires in December, 2016 will likely take a much different approach toward encouraging the sale of alternative fuel vehicles. Some people think the government should be doing more to promote electric charging infrastructure rather than subsidizing individual sales. That policy debate will begin soon. If you have a position on this issue, it's not too early to let your elected officials know what's on your mind.