The Australian Federal Government highlighted that electric vehicle (EV) adoption has presented politicians worldwide with policy challenges and opportunities, particularly when it comes to taxes. Recently, Treasurer Jim Chalmers noted that the Australian Federal Government would have to find ways to recoup losses in fuel excise revenue as more people buy electric vehicles.
A few days ago, Treasurer Chalmers addressed the National Press Club of Australia to explain the Albanese government's—the federal executive government of Australia—first Intergenerational Report. One of the topics Chalmers covered was taxes.
"The composition of our tax base is changing," the Treasurer said. "The best example in the intergenerational report is obviously we will collect less fuel excises as more people take up electric vehicles."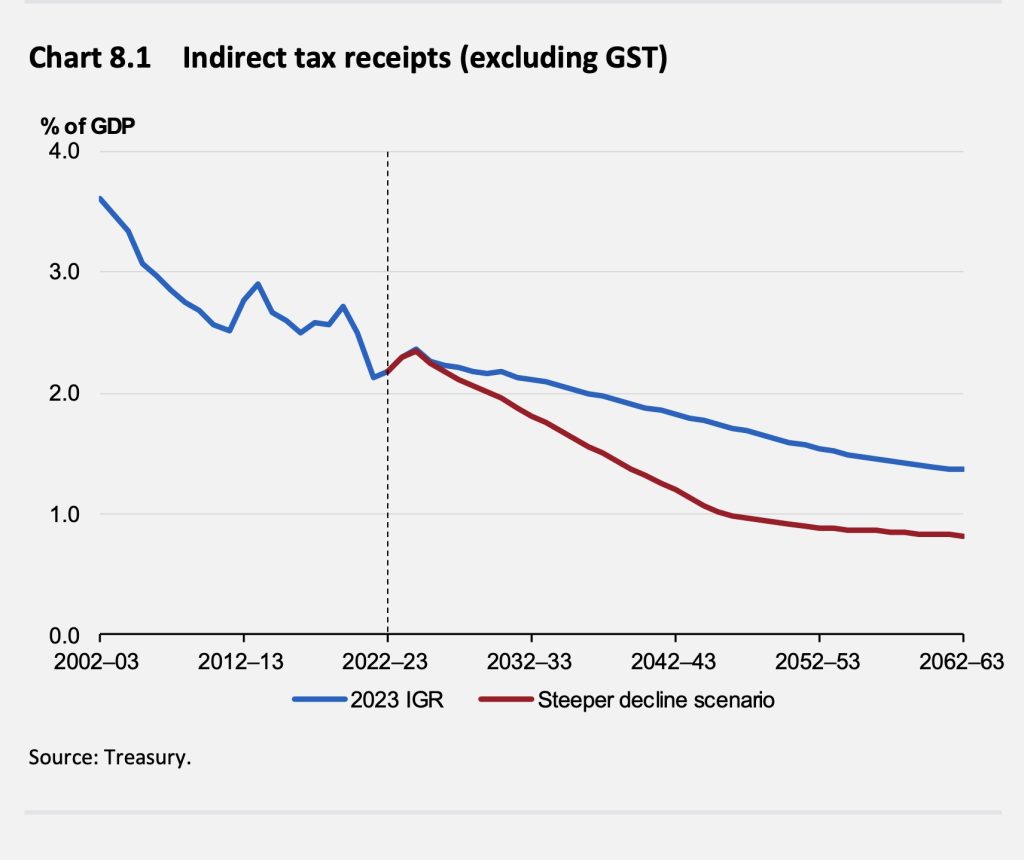 The Intergenerational Report states that tax receipts from traditional sources like fuel excises are declining. The report shows that indirect taxes as a share of GDP are projected to decrease from 2.2% to 1.4% from 2022-2023 to 2062-2063. The decline is associated with the increased uptake of electric vehicles and reduced smoking rates per capita.
Australia's federal government predicts there will be a fiscal impact from declining fuel excise receipts as more consumers purchase electric vehicles.
"Decreasing fuel excise collections over the rest of the century represents a challenge and an opportunity for policymakers around the globe. Jurisdictions are investigating alternatives to charging a fuel excise to stabilize public revenue and maintain road infrastructure," states the report.
The Teslarati team would appreciate hearing from you. If you have any tips, contact me at maria@teslarati.com or via X @Writer_01001101.