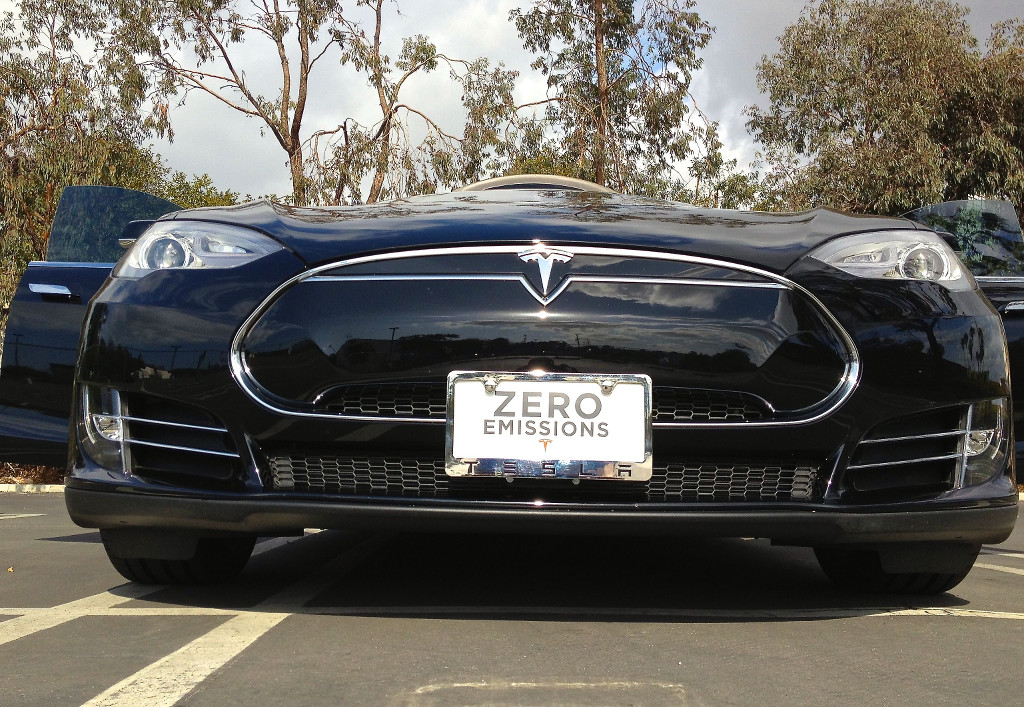 In a letter to Tesla Model S owners, Elon Musk announced that the Tesla referral program has been tweaked somewhat because "it seems to be working." Here's what he wrote:
"As you know, the Model S referral program was designed as an experiment, and so far it seems to be working," said Musk in the letter. "So, we've decided to remove the 10-referral limit. From now until the end of the program, you can refer as many friends as you'd like. Your link will continue to work until October 31st. What's more, we've added an additional reward: the customer who makes the most referrals by the end of October will be invited to swap their current Model S for a fully loaded Ludicrous P90D Model S, for free. All other terms of the program remain unchanged."
While the previous provisions of the promotion award a free Founder Series Model X to the first person in each region to refer 10 friends to people to purchase a new Model S, the new "swap for a free Ludicrous Model S P90D" will apparently only apply to one person worldwide. Perhaps Bjorn Nyland will win that honor as well? He has already qualified for the free Model X for his region.
New tweaks to the referral program include a free PowerWall home battery storage system (including installation) for anyone who successfully refers 5 new Model S purchases. That person and a guest will also be invited to the official Gigafactory opening celebration.
Update to Tesla Referral Program
"In addition, those who make five referrals will receive a free Tesla Powerwall (including installation), as well as an invitation for them and a guest to attend the Gigafactory grand opening party. Those who make ten referrals will get the right to purchase a fully loaded Founder Series Model X, which is not available to the public, for the price of a base-level Model X—roughly a $25,000 saving. The first person to make ten referrals in each sales region will get a fully loaded Model X for free, and if you're the top referrer on October 31st, we'll swap your Model S out for a fully loaded Ludicrous P90D."
California car dealers are unhappy with the Tesla referral program, claiming it is an illegal "bird dogging" scheme. But Tesla spokesman Ricardo Reyes says, "We looked carefully at those regulations. They were enacted decades ago to prevent rogue salespeople, not from preventing friends from recommending products they love."
Having worked in the car business, I know that every car dealer has some program to reward people who send new business their way. They would be crazy not to, which makes all the griping about Tesla's program just so much sour grapes.