Elon Musk found Jim Cramer's hate toward the Tesla Cybertruck to be a "good omen" after the financial personality cast plenty of stones in the direction of the all-electric pickup that will be released later this month.
Yesterday, we reported on Cramer's ridiculous synopsis of the Cybertruck, which included several falsehoods regarding pricing, payload capacity, and underwhelming production estimates.
Jim Cramer tries to give Tesla Cybertruck synopsis and gets it all wrong
Cramer spouted his beliefs on CNBC for all its viewers to take in yesterday, and while he admitted he owns a Ford truck, he reported Cybertruck pricing in generalities and stated it as if it was completely true, despite Tesla not releasing pricing for the truck yet.
While many think it is ridiculous that Tesla has not detailed how much the Cybertruck will cost just 27 days from delivery, Cramer said that "$100k" was the price for a Cybertruck, likely due to rumors that have been spread online through the past few weeks.
Additionally, Cramer said the Cybertruck's payload capacity is less than that of his truck, a Ford Maverick, which is a small pickup. At 1,500 pounds, the Maverick has 2,000 pounds less than the rated payload capacity of the Cybertruck, which Tesla lists in plain sight on its website at 3,500 pounds.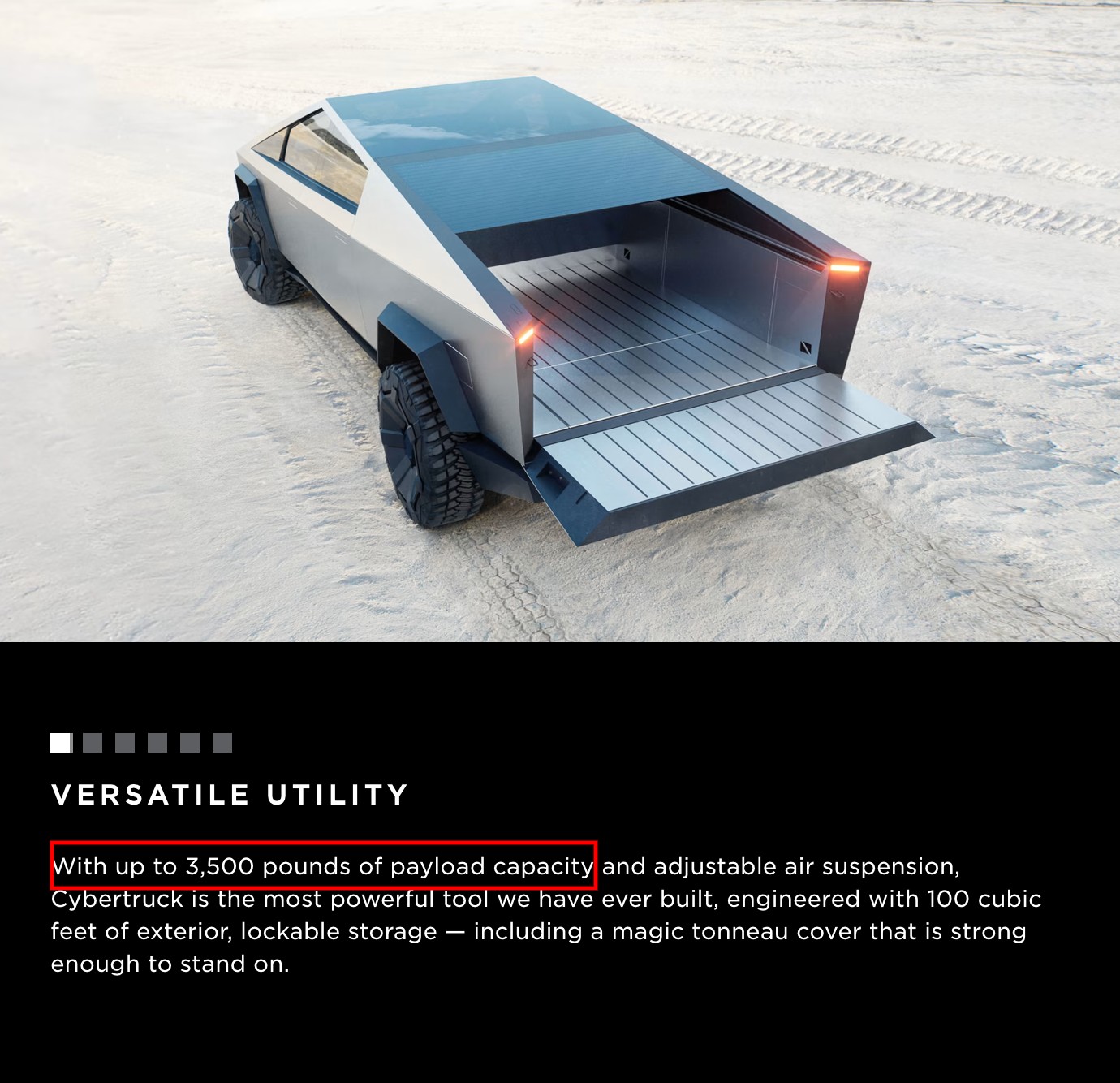 Nevertheless, Musk found Cramer's comments to be comical based on his response, which he posted on X, the social media platform he purchased last year.
"This is a good omen!" Musk said. "Inverse Cramer never fails."
This is a good omen! Inverse Cramer never fails 😂

— Elon Musk (@elonmusk) November 2, 2023
We do not have an exact number of how many times Cramer has been correct in his life regarding Tesla, but his narrative on the company switched as quickly as a faucet can turn hot water cold several years ago.
After basically admitting that Tesla was the king of the EV space several years ago and challenging any company or publication that spoke negatively about it or Elon Musk, he suddenly switched his sentiment regarding the company.
Yesterday's thoughts on the Cybertruck and the skepticism he had about Tesla being able to produce and deliver 50,000 units, despite a reservation list of 1,000,000 orders only solidified Cramer's feelings about the automaker.
It is okay to be a skeptic and have an opinion on the truck, but the issue with Cramer's thoughts yesterday is that he was not factual with pricing or payload capacity, so his thoughts hold no weight.
I'd love to hear from you! If you have any comments, concerns, or questions, please email me at joey@teslarati.com. You can also reach me on Twitter @KlenderJoey, or if you have news tips, you can email us at tips@teslarati.com.