Elon Musk's satellite internet service, Starlink, has launched a limited time offer for select rural Australia and New Zealand areas, and it's one incredible deal. As indicated on the service's official website, Australian customers in select rural areas would be able to purchase Starlink hardware for AU/NZ$199. The price was previously AU$924 in Australia and NZ$1,040 in New Zealand. 
Starlink requires customers to purchase the satellite internet system's hardware and pay a monthly fee. While the monthly fee is quite reasonable at AU$139 per month in Australia and NZ$159 per month in New Zealand, the cost of the internet system's hardware was quite steep. With its new discount, however, Starlink's hardware became a lot more attainable.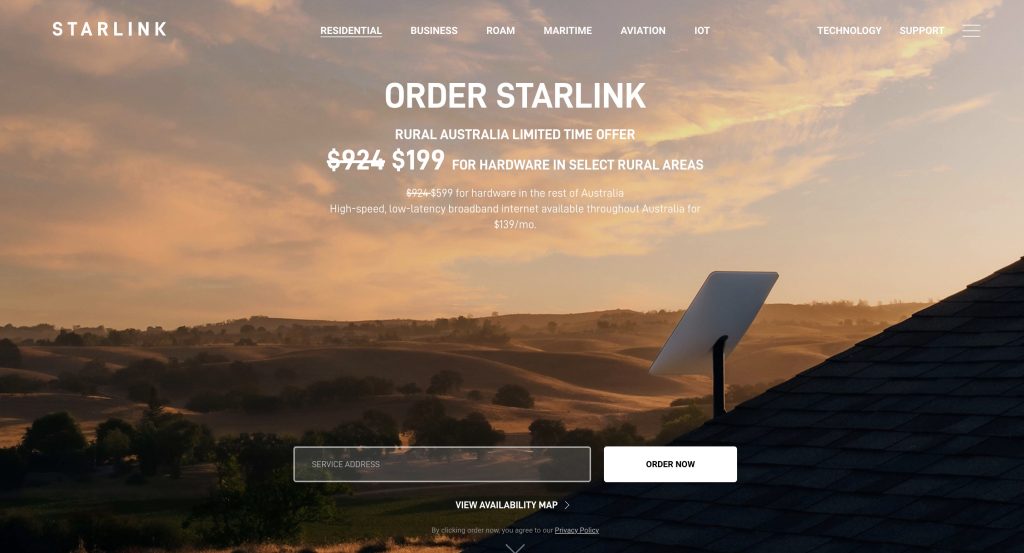 SpaceX has not suggested when the limited time promotion for Starlink hardware in Australia and New Zealand will end, though considering the substantial price cut involved, it would not be surprising if the service gets a wave of new customers in the coming weeks. Starlink, after all, provides high-speed internet access even to rural areas that are not served by conventional internet service providers. 
While SpaceX noted in its Starlink page that the AU/NZ$199 limited time offer applies only to customers in rural Australia and New Zealand, observations from Jason Cartwright of techAU suggested that even locations considered as regional cities have a discount as well. As noted by SpaceX, customers in non-rural areas in Australia are also eligible to acquire Starlink hardware for AU$599. Non-rural customers in New Zealand can purchase Starlink hardware for NZ$729.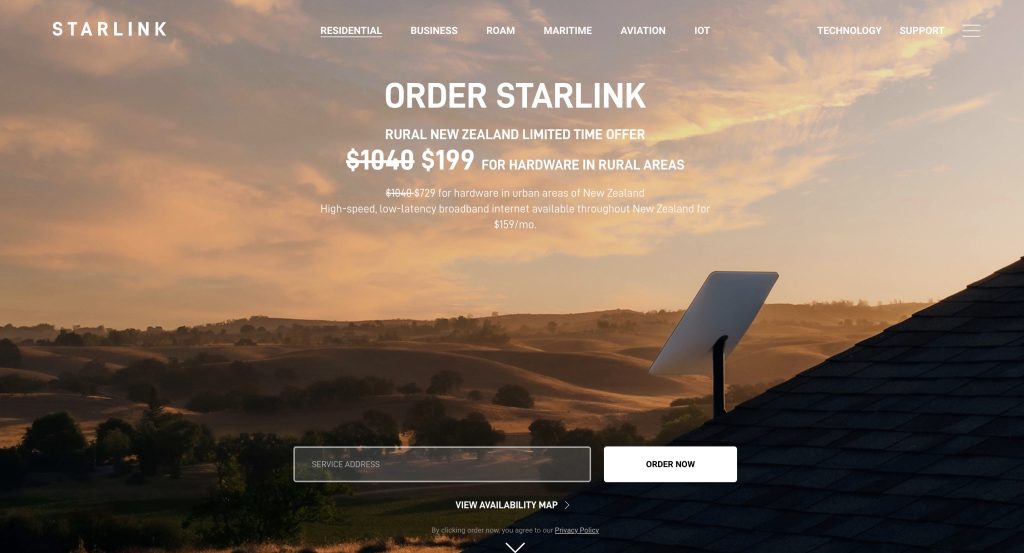 Customers who purchase Starlink hardware will receive a pretty robust kit with everything they would need to secure high-speed internet connection. Apart from the actual Starlink satellite dish, the hardware also includes a router, a base stand, a 50-foot Starlink cable, and a 6-foot AC cable.
Starlink provides high-speed internet access even to areas that are not served by conventional internet service providers, but the service's secret sauce is actually quite simple. Traditionally, satellite internet services rely on a few geostationary satellites that orbit the planet at about 22,236 miles above the around. Starlink, on the other hand, utilizes thousands of satellites that orbit at just about 342 miles. This low orbit provides Starlink internet with low latencies, allowing the system to be used for data-intensive applications such as gaming and streaming. 
Those who wish to check out Starlink's limited time offer can click here.
Don't hesitate to contact us with news tips. Just send a message to simon@teslarati.com to give us a heads up.