Last Wednesday, Elon Musk received an offer for the company's possible privatization. The proposal was presented to Musk by advisers from Goldman Sachs and Silver Lake, and included a roster of prolific investors willing to contribute as much as $30 billion to Tesla. A day later, Musk met with the company's Board of Directors at the Fremont factory and announced that he is withdrawing his proposal to take the company private.
The story of Tesla's attempted privatization started off with a tweet. On August 7, Elon Musk announced on Twitter that he was considering taking Tesla private at $420 per share. Musk also added that funding had been secured for the deal. Later tweets during the day further suggested that the deal was quite certain and that Tesla's privatization only needed a shareholder vote. Musk eventually published a blog post explaining his tweet a few days later, stating that his reference to funding being secured came from talks with Saudi Arabia's sovereign wealth fund. The weeks following Musk's initial announcement were volatile. SEC investigations were reportedly started, lawsuits were filed, and the company's shares took a deep dive, at one point dipping below $290 per share.
Musk had been thinking of taking Tesla private for a while now. Being a public company, Tesla is subjected to the wild swings of the stock market, relentless attacks from short-sellers, and quarterly pressures from Wall Street. Musk's other company, SpaceX, is private, and it pretty much runs like a far better-oiled version of Tesla. In an email to the Wall Street Journal this past weekend, Elon Musk explained that Tesla's privatization was only feasible now, as the company is poised to rise considerably in the coming months.
"In my opinion, the value of Tesla will rise considerably in the coming months and years, possibly putting any take-private beyond the reach of any investors. It was now or perhaps never," Musk wrote.
Elon Musk hired several high-profile advisers for Tesla's possible privatization, including bankers from Goldman Sachs, as well as attorneys from Wachtell, Lipton, Rosen & Katz. Musk also hired Egon Durban of Silver Lake Partners, who had brokered and helped bankroll the buyout of computer maker Dell when it went private. Musk also kept close counsel with Tesla executives such as Chief Technology Officer J.B. Straubel, Attorney Todd Maron (who was once his divorce lawyer), finance chief Deepak Ahuja, and his brother Kimbal, who also holds a seat at Tesla's board.
On August 18, Elon Musk presented ideas about how Tesla's privatization could be done. According to the Wall Street Journal, the members of the Board were in support of Musk's go-private initiative, though some had reservations about the CEO's actions on Twitter. Musk reportedly admitted to his rashness and pledged to exercise more self-control on the social media platform. Musk then went over to the Fremont factory, where he worked until past midnight, tweeting past 2 a.m. that he had just gotten home. He was able to rest the following day.
Tesla's advisers went into overdrive on August 20 and 21, coming up with a list of possible investors that would provide funding for the company to go private. By August 22, advisers from Goldman Sachs and Silver Lake had a list of interested investors who were willing to fund Tesla's privatization at $420 per share. Among them were Silver Lake itself, as well as German auto giant Volkswagen AG. The investors have reportedly agreed to contribute as much as $30 billion for the deal. Elon Musk had reservations.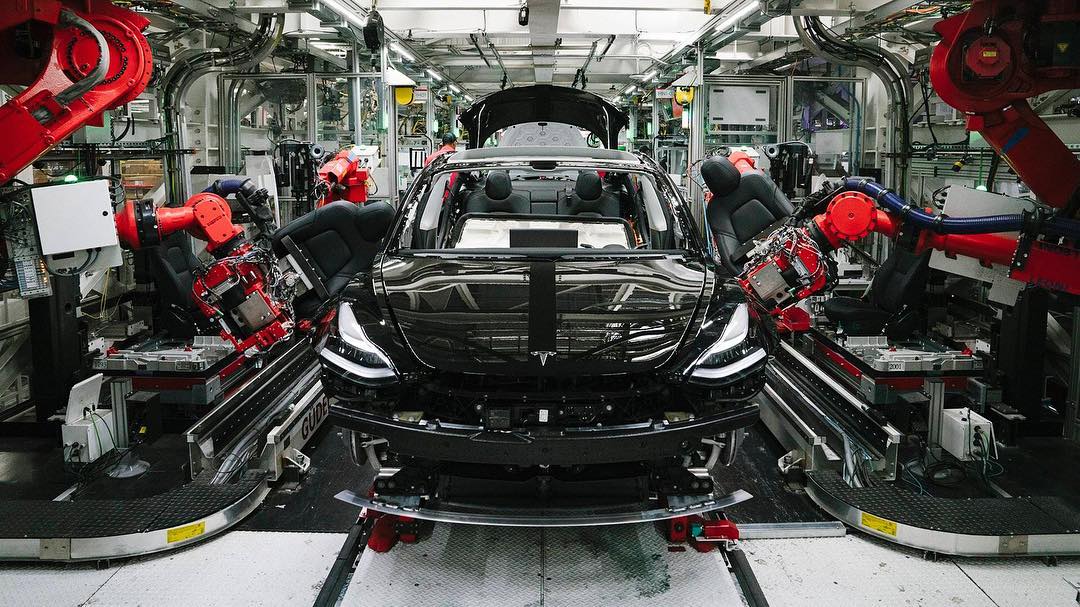 Musk was reportedly suspicious of rival car companies taking a stake in Tesla, particularly since they could piggyback on what the CEO called the "Tesla Halo." Musk was also bothered by the notion that some of Tesla's most ardent supporters would likely be pushed out of the privatization deal. For one, Fidelity Investments, which has supported Tesla over the years, would not be able to roll its entire stake in the company due to regulatory constraints.
Retail investors — individual shareholders who believe in Tesla's mission and are putting in their hard-earned money into the company — might be in jeopardy as well. Then there was the photo. Earlier this month, Musk received a photo emailed to him by an elderly couple dressed in Tesla t-shirts with a handwritten sign congratulating the company for producing 7,000 electric cars in seven days. The message in the photo was short, simply saying "Thanks, Elon! Two happy stockholders!" Musk reportedly forwarded the email to a friend, writing that the picture "Made my day."
After giving him the $30 billion offer, the privatization deal team advised Musk that the funding would likely come with several strings attached, as some major investors might want to have specific terms for themselves. Some would also demand to have a lot of say in the company.
The day after, a board meeting was held in a conference room at the Fremont factory — one that still had a used sleeping bag from Musk's overnight working sessions at the facility. The company's financial advisers stated that they were confident that Tesla's privatization could be done. Then, it was Musk's turn to speak.
"Based on the latest information I have, I'm withdrawing the proposal," Musk said.
Elon Musk's blog post explaining his decision to keep the company public was published on Tesla's official website a day later.