Silicon Valley veteran and two-time Tesla hire Ricardo Reyes has become Dyson's newest Global Communications Officer. Reyes has previously worked at Google, Square and YouTube before taking on two stints at Palo Alto-based Tesla Motors, first being hired as Tesla's Vice President of Global Communications, then departing for another career opportunity, and later rejoining after a two year absence.
The announcement that Reyes has taken on a new role as chief of communications for Dyson has sparked rumors that the U.K. vacuum maker might be setting its sights on the electric vehicle market. That is. According to speculation from famed author of Elon Musk: Tesla, SpaceX, and the Quest for a Fantastic Future, Ashlee Vance.
Vance notes, via Bloomberg, that a Financial Times report from last year showed government documents revealing funding to support Dyson's projects extending beyond vacuums. Dyson acquired battery startup Sakti3 for $90 million in 2015, and led a $1.2 billion investment on battery development over five years.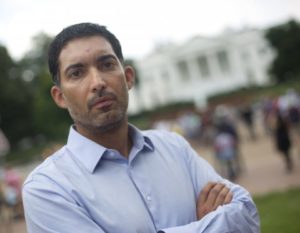 Reyes tells Bloomberg, "Dyson is growing from the living room to the bathroom and beyond, so people are going to interact with it a lot more. The typical consumer has no idea of the amount of innovation going on here."
Dyson has deep experience in electric motors with over a decade of research spent on its product line, fueling further speculation that it might be entering into the electric vehicle space. Reyes adds "You never know what Dyson has up its sleeve."
"It's very rare to find companies that combine software, hardware and manufacturing all together and to find a company like that that goes direct to the consumer," says Reyes.