2023 is the first year Ford will be an official sponsor of the Rebelle Rally. The legacy automaker is entering five teams at this year's Rebelle Rally, and one of them will be the all-electric Mustang Mach-E Rally.
The Rebelle Rally is a women's off-road navigation rally raid, the first in the United States. It showcases the vehicles' ability and challenges the drivers' navigation skills since they are not allowed to use GPS or cell phones.
Ford announced the members of each team that will be competing in the Rebelle Rally this year. Kaleigh Miller and Bailey Campbell will drive and navigate the Mustang Mach-E Rally next month. Miller participated in Rebelle Rally in 2016, 2017, 2018, and 2020. She won the Rebelle Rally in the 4×4 class in 2016, 2017, and 2020. 
Campbell also participated in the 2016 and 2017 Rebelle Rally as a driver. She finished second in Baja 1000 and fourth in Class 1 of the Mint 500. She is the first female driver to finish in the top five at King of The Hammers at 19 years old.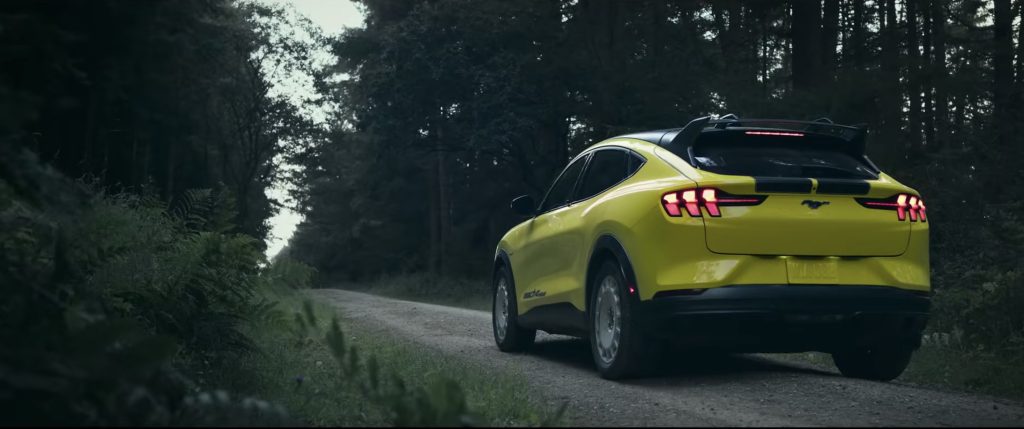 "Ford has entered vehicles in the Rebelle Rally for the last three years, and now is the right time for an electric effort. We're excited to see Mustang Mach-E Rally take on 1,500 miles of the amazing dirt roads, trails, and two tracks of California and Nevada," said Mustang Mach-E Chief Engineer Donna Dickson.
Miller and Campbell will take the Mustang Mach-E Rally from Mammoth Mountain on October 12 to the Imperial Sand Dunes in Southern California by October 21. The Mustang Mach-E Rally is belle for the competition. The all-electric SUV features Ford's RallySport Drive Mode, designed for off-road driving. Ford tested the Mustang Mach-E Rally at the all-new rally course at the company's Michigan Proving Ground.
"Mustang Mach-E Rally puts Ford's decades of passion for rally championships around the world right in the hands of our customers. It takes Mustang where it hasn't been before – to gravel and dirt roads. Inspired by true driving enthusiasts, a driving experience like never before for the pure joy of driving," said Ford President and CEO Jim Farley.
The Teslarati team would appreciate hearing from you. If you have any tips, contact me at maria@teslarati.com or via X @Writer_01001101.