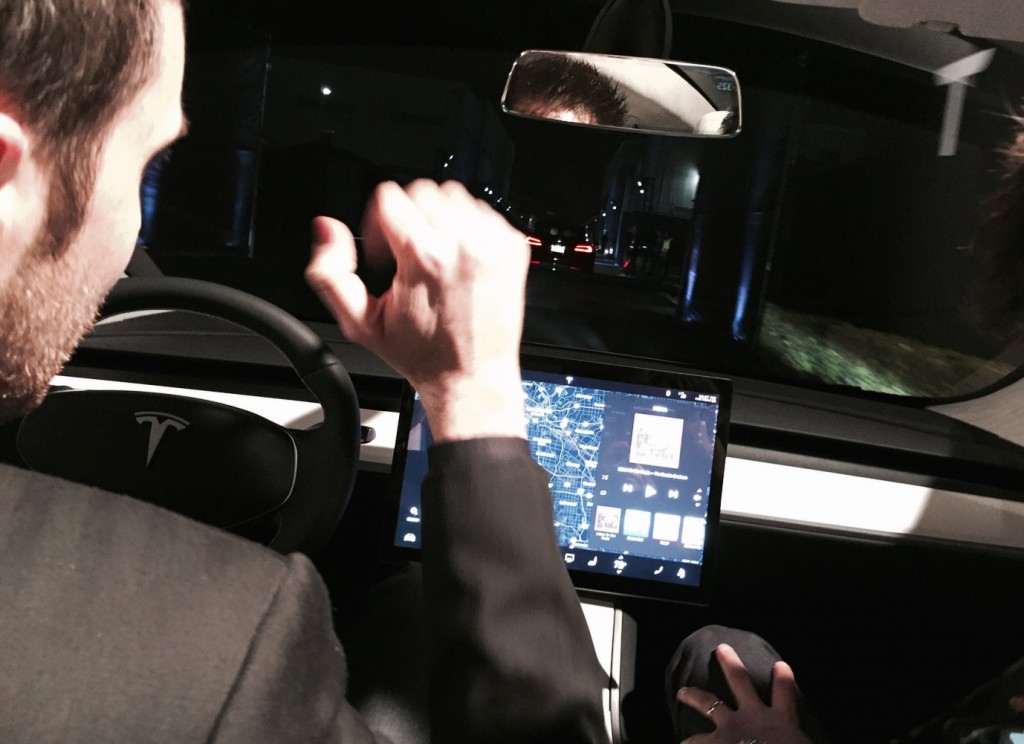 Tesla CEO Elon Musk took to Twitter to answer questions around the recent unveiling of its affordable mass-market Model 3. "In general, product comments, suggestions and criticisms are always welcome" said Musk in one of his tweets.
One user recommended a "Ferrari like steering wheel" with the ability to control vehicle functions such as turn signals via the use of a paddle shifter behind the steering wheel itself. In traditional Tesla fashion of reinventing the wheel, Musk dropped the ultimate bombshell that we might be seeing some integration of SpaceX design cues in the final production of the Model 3.
Musk teased, "Wait until you see the real steering controls and system for the 3. It feels like a spaceship."
@HBL_Cosmin Wait until you see the real steering controls and system for the 3. It feels like a spaceship.

— Elon Musk (@elonmusk) April 3, 2016
Musk serves as CEO and Lead Designer at SpaceX. Last year the private Space company revealed its concept of a next-generation spacecraft designed to transport humans dubbed Crew Dragon through a promotional video. From the video you can see a futuristic interior that removes all traces of mechanical buttons, switches and components in exchange for a single horizontally mounted touchscreen that serves as the unit's command center.
If the SpaceX Crew Dragon interior is any indication of what's to come, we're pretty sure this would be the first production vehicle that's ever incorporated proven space technology into its design.
Musk continues to reveal details of the Model 3 through Twitter. He's already confirmed that the base model of the vehicle will utilize a rear wheel drive drivetrain and have an optional upgrade to a dual motor all wheel drive configuration.
If you have a question specific for Musk, don't hesitate to ask him on Twitter. Having openly revealed that he's a fan of Spaceballs the Movie by introducing Insane and Ludicrous mode, we know Musk has a sense of humor. Nothing seems out of bounds so ask away.
And, of course, it will have more cowbells.

— Elon Musk (@elonmusk) April 3, 2016
More Tesla Model 3 News