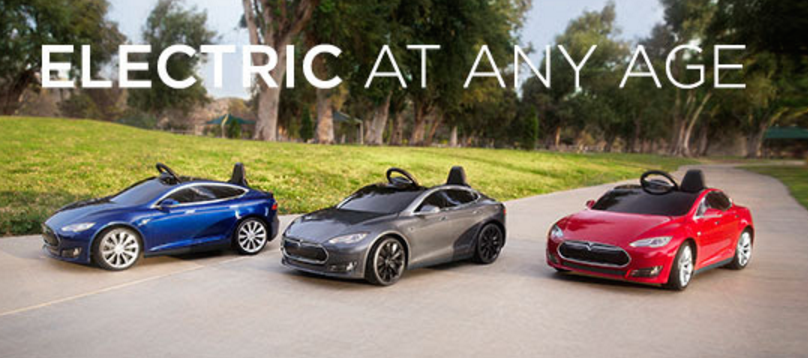 Radio Flyer maker of the Tesla Model S for Kids has sent exclusive invitations to its upcoming test drive event where parents will have the opportunity to put their children behind the wheel of a fully-functioning scale model of Tesla's electric sedan.
To true Tesla fashion, the event is by invitation only bringing to it an air of exclusivity to those witnessing the unveiling of "the newest addition to the Tesla family". According to the email sent to reservation holders of Radio Flyer's mini-Tesla, children in attendance will be able to test drive the Model S for Kids on an actual test track. The invitation reads:
"your little one will have the chance to experience the Tesla Model S by Radio Flyer in our mini-test drive track alongside future owners and likeminded enthusiasts. Following their drive, we welcome you to join us in the store for light bites and Tesla talk."
Designed in collaboration with Tesla and endorsed by Tesla CEO Elon Musk himself, Radio Flyer saw strong demand when it first opened pre-orders of its Tesla Model S for Kids back in February of this year. It subsequently sold out of its first batch of vehicles that slated for deliveries this month.
This baby Model S really is quite fun https://t.co/40W5sS5bKI

— Elon Musk (@elonmusk) February 16, 2016
The starting price of $499 which can approach near $700 when fully optioned with the additional battery pack, car cover, and personalized license plate hasn't stopped parents from exposing their little ones to the joys of electric vehicle ownership.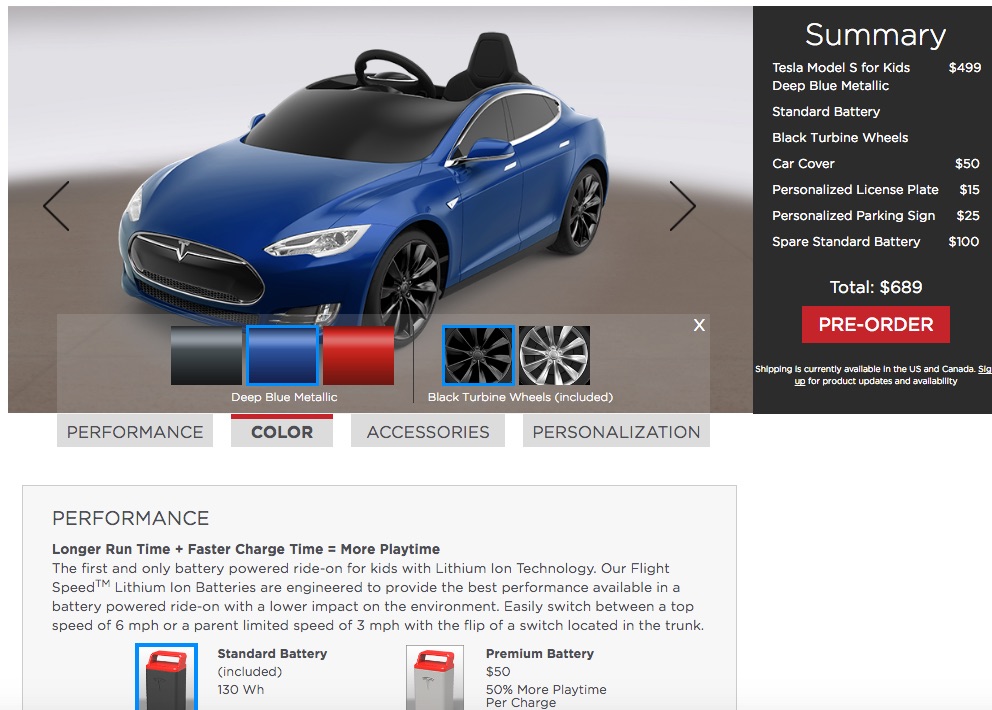 Radio Flyer Tesla Model S for Kids Design Configurator
The official invitation for the Tesla Model S for Kids Test Drive Event reads as follows:
"Tesla has partnered with Radio Flyer to usher in the next generation of electric vehicle owners. We're excited to invite you to an exclusive first look at the newest addition to the Tesla family: the Tesla Model S for Kids by Radio Flyer.

At the event, your little one will have the chance to experience the Tesla Model S by Radio Flyer in our mini-test drive track alongside future owners and likeminded enthusiasts. Following their drive, we welcome you to join us in the store for light bites and Tesla talk.

With the exhilarating performance of a Tesla, the longest run time and fastest recharge time of any children's electric vehicle, it'll provide hours of playtime fun."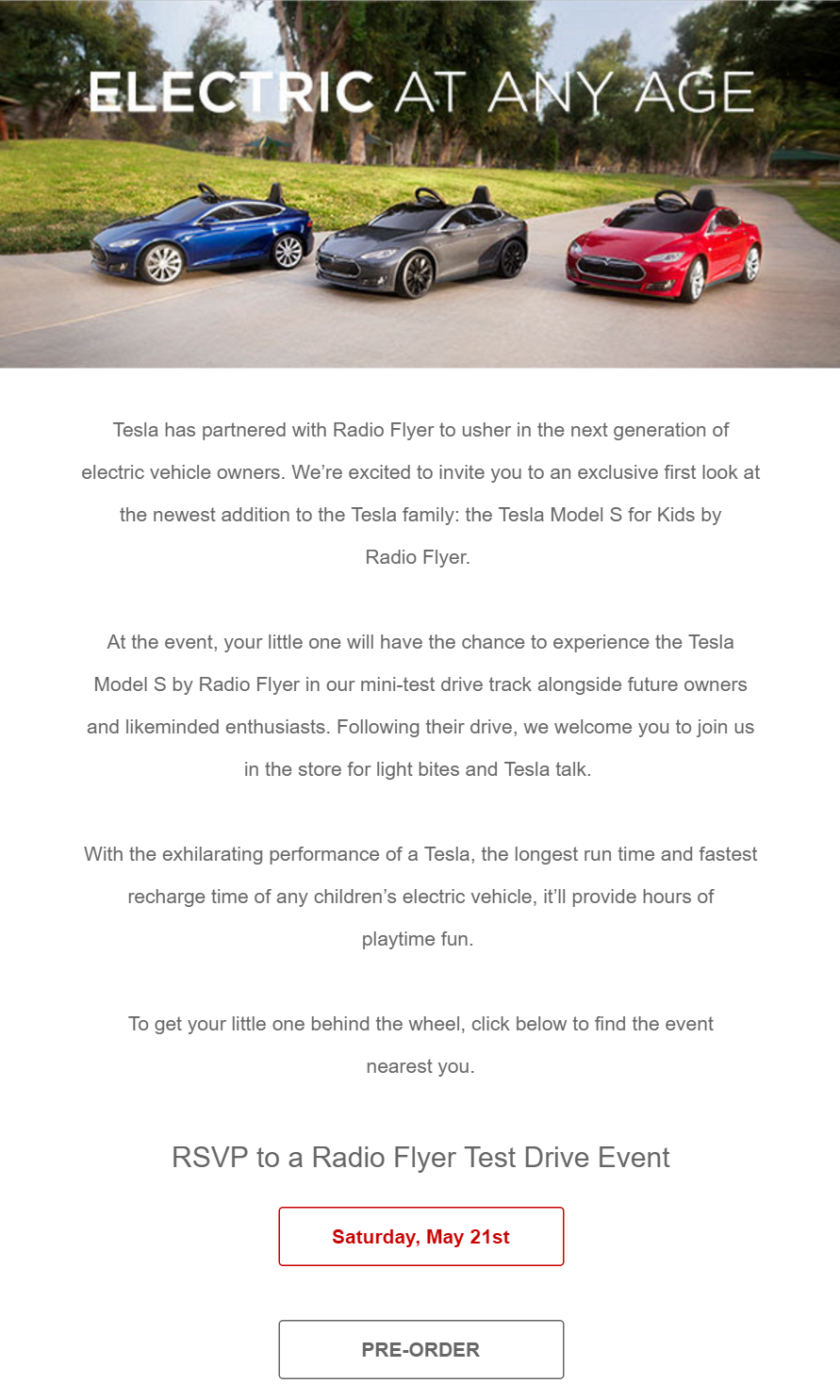 Image courtesy of JaredBaynard via imgur