Nearly one year ago, McLaren's top engineer departed the British supercar-maker for a relatively unknown EV startup, Rivian, located 3,000 miles away in Plymouth, Michigan. That engineer, Mark Vinnels, was a founding board member of McLaren and led its engineering team as executive program director for 14 years as they created an entire line of supercars from the ground up. While leaving ultra-high-performance supercars behind seemed crazy at the time, a whole band of McLaren engineers have now followed Vinnels to build world-class electric SUVs and pickups at Rivian.

When Rivian's CEO, RJ Scaringe, hired Vinnels last November as Executive Director of Engineering and Programs, he tasked him with a familiar mission: build a world-class team and bring their first vehicles to production. Now, Scaringe and Vinnels have attracted engineers across the entire industry, including a whole host of fellow ex-McLaren engineers. From exterior lighting to software and electric propulsion, Rivian's British talent runs deep.

"These are all truly world-class people, and we had a great team (at McLaren) and we were able to do great things," Vinnels told Teslarati. "I think a lot of them were motivated in exactly the same way I was."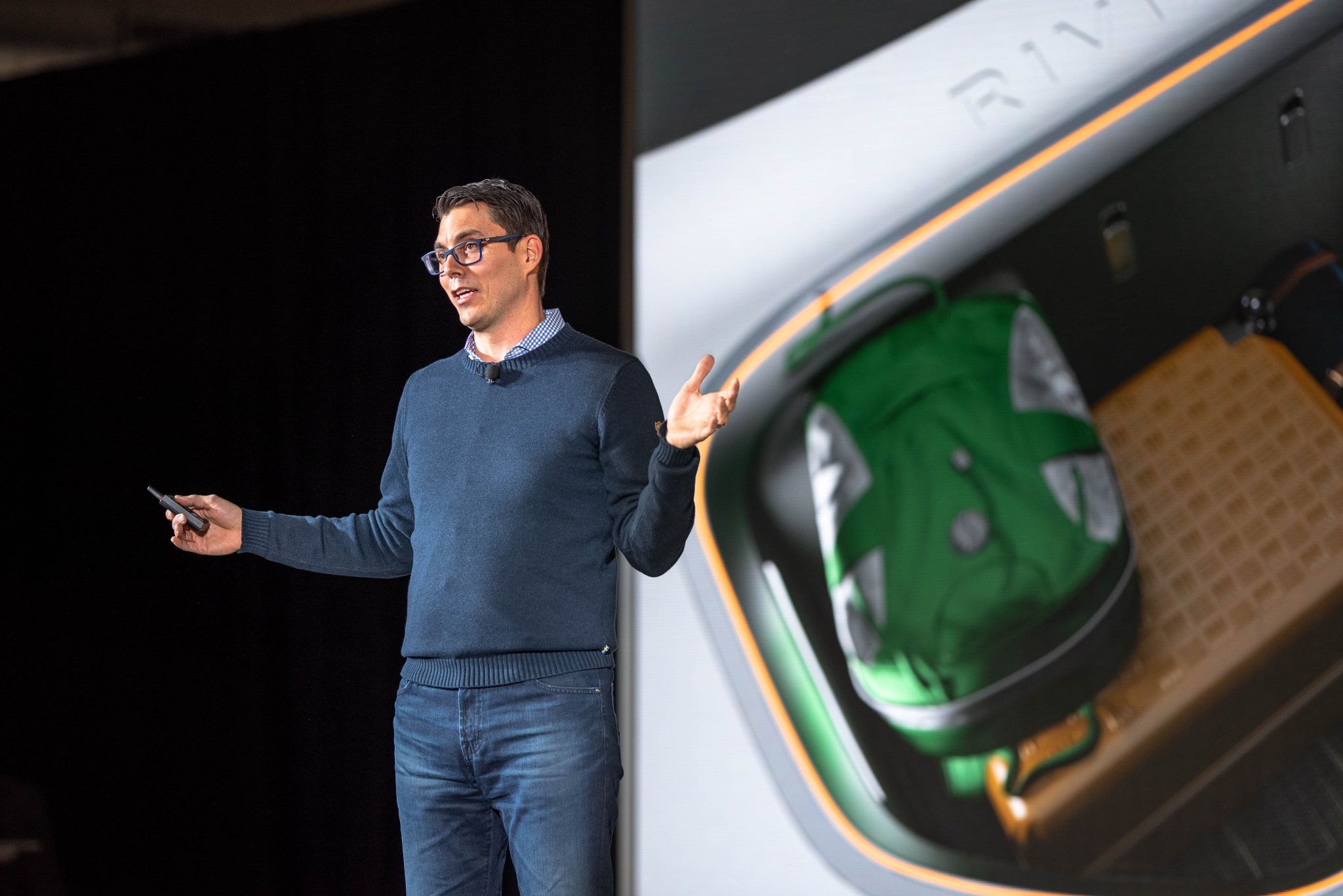 Vinnels landed himself at Rivian after a mutual friend, and Rivian board member, Antony Sheriff, insisted that he meet with Scaringe and see what Rivian was working on. "I was super impressed with what I saw, with him (Scaringe) as an individual, and the vision for the company," he recalled. "From a personal perspective, I had a really interesting opportunity to be involved in something pretty groundbreaking, again."

While Vinnels had received a variety of job offers from startups over the years, he was particularly impressed by Rivian's technical achievements and level of funding available. "The concepts were pretty advanced, in terms of the battery, package, detail of the module," Vinnels said.

Rivian has raised $500M to date from a variety of equity and debt investors. The company has largely been quiet about specific funding deals, but its' main backers include Sumitomo Corporation of Americas, a US branch of a Japanese conglomerate, and Abdul Latif Jameel, a Saudi Arabia-based family-owned business with close ties to Toyota.  

Since Vinnels joined last year, three VPs and three directors have left McLaren to join Rivian, along with several other engineers. While some of these new hires have moved to Rivian's hubs in the US, the company has recently opened up a development center in the UK.  

"The type of people at McLaren are naturally attracted to companies like Rivian, because it's all about innovation, breaking new ground, doing stuff that is new. How do you attract interesting, dynamic, well-educated engineers; give them great interesting, intellectual, challenging technical problems and a respectable amount of funding to achieve their goals," Vinnels said. "I think that's why these people are attracted to what we are doing here. It's kind of flattering and nice that these guys are making the same decision that I did to come over and work on this great program."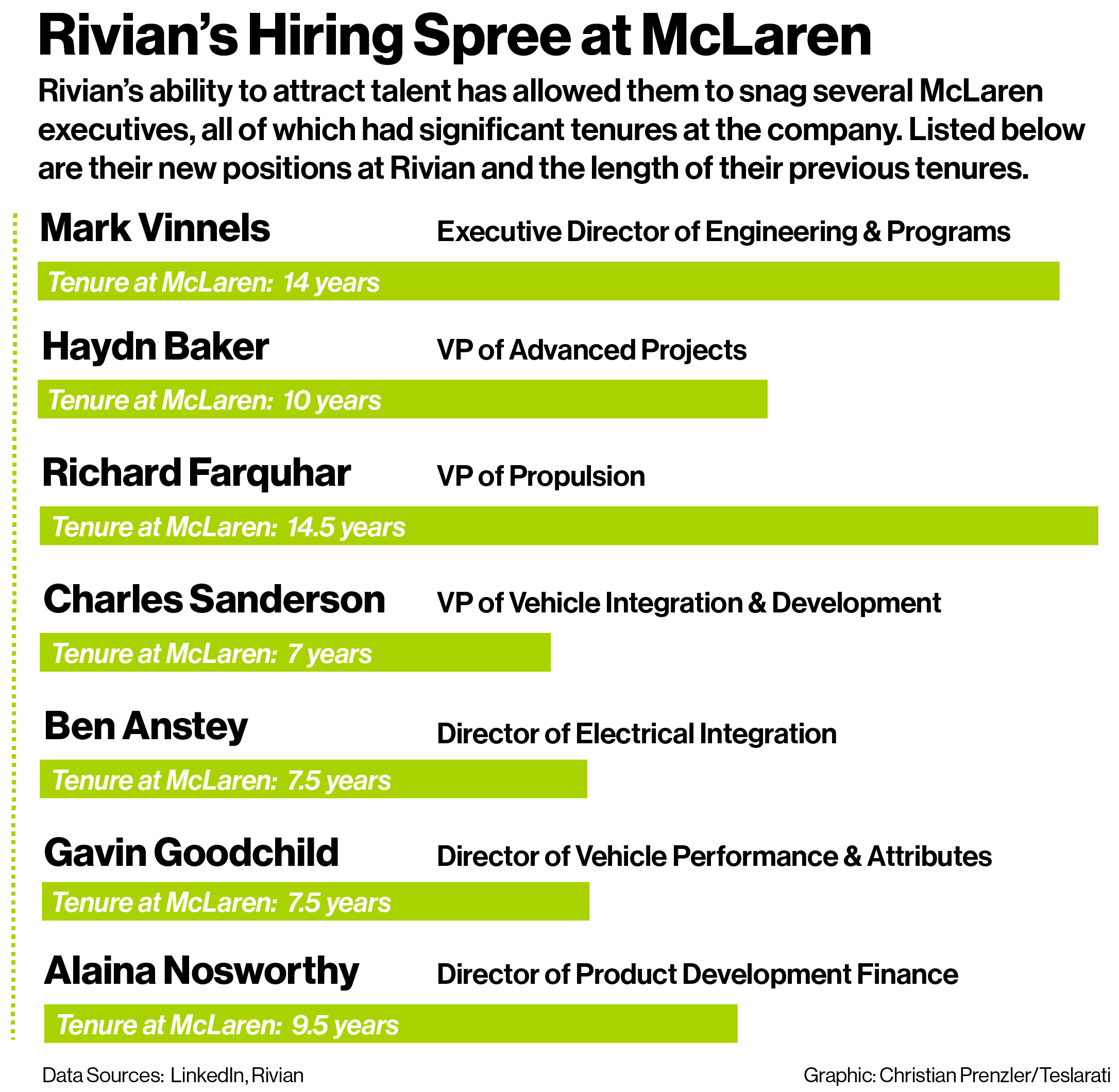 According to some within Rivian, the biggest recruiting weapon Rivian possesses is Scaringe himself. "People come into the company and they spend ten minutes with him (Scaringe) and they're sold," Michael McHale, Director of Corporate Communications at Rivian, said. Vinnels claimed a similar effect on recruiting and building supplier relationships.

"They all love the idea of what we are doing," Scaringe stated in an interview with Teslarati in July. While building supercars seems like an engineer's dream job, Scaringe found that many see, "the appeal of doing something that is larger volume and a different performance segment."

With production of their first two cars looming around the corner, Rivian has ramped up hiring significantly, more than doubling their headcount since the start of the year to approximately 500. In addition to hires from McLaren, Rivian has a significant number of people from Tesla, Faraday Future, and the big three Detroit automakers.
Vinnels' team is tasked with delivering Rivian's newly developed "flexible electric platform" to market. The skateboard-like architecture, will not only underpin Rivian's first two vehicles, an SUV and pick-up truck but another four vehicles in development. The overarching design of all-electric platforms is becoming quite standard in the industry, but the intricate engineering within the platform is where the real magic lies.

While Rivian's battery management systems and module design were nearly complete when Vinnels joined last year, the suspension, motors, and gearbox have undergone a redesign to squeeze out better performance and efficiency. "We can have such a broad breadth of performance, without traditional compromises (compared to internal combustion engines) and a (higher) level of refinement," Vinnels said.

Rather than spending hundreds of millions of dollars on building their own factory, Rivian has decided to acquire an existing automotive factory. Rivian purchased a former Mitsubishi factory and all of its contents in January 2017 for $16M. The purchase price represents just 1% of the $1.6B investment (in 2018 dollars) Mitsubishi and Chrysler made building the facility in 1988. The plant houses stamping presses, paint lines, body assembly, general assembly, and a few other sub-assemblies. Even in its heyday, the factory never reached its peak production capacity, which is thought to be above 300,000 vehicles per year.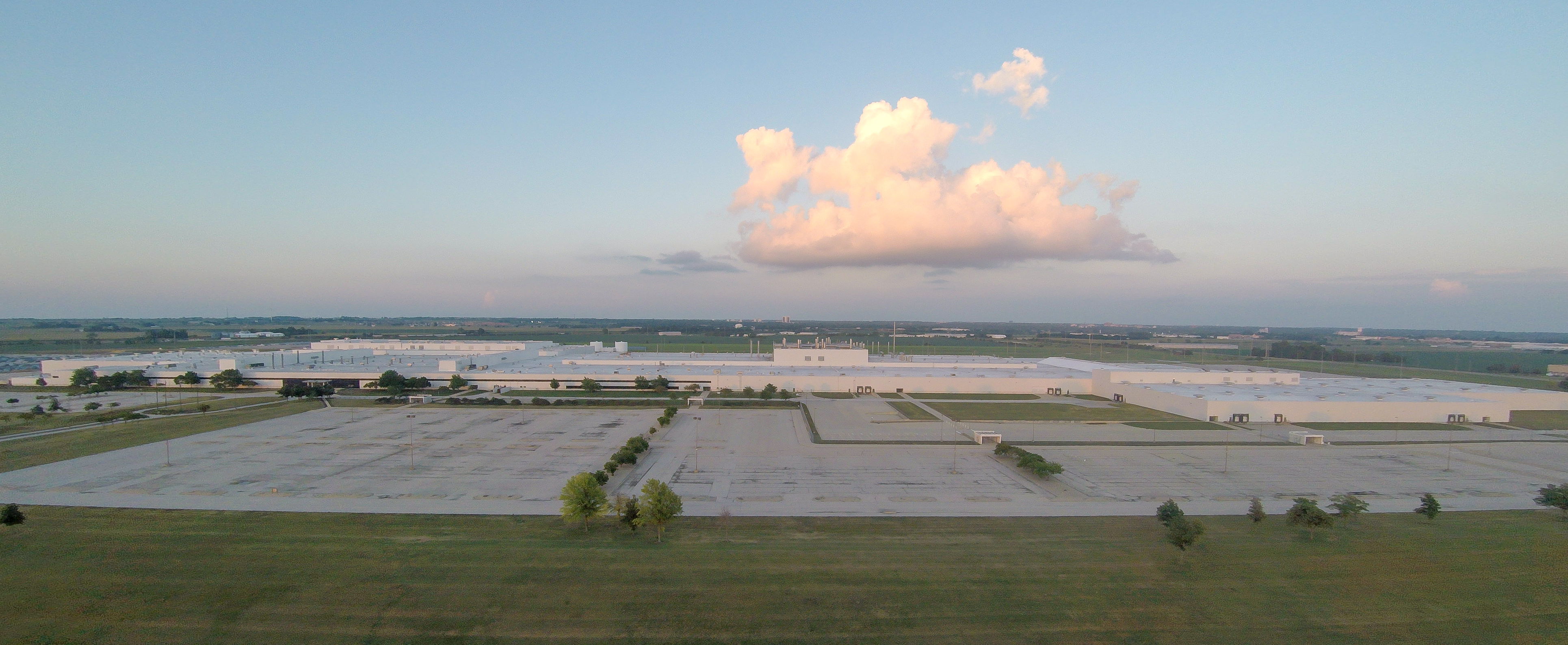 The company's plant in Normal, IL saw its last vehicle, a Mitsubishi Outlander Sport, roll off the production line in November 2015. But the plant hasn't been entirely quiet since then. Rivian first occupied the plant in January 2017 and has 65 employees actively maintaining and preparing the facility for production.
This June, Vinnels was splitting his time between engineering meetings and preparing to start "virtual production" at their 2.6M ft² factory. The "virtual production" exercise allows the nearly 100 people from the engineering, manufacturing, and supply chain teams to walk through every part of the manufacturing process before equipment installation is finalized, spotting any potential issues before they arise in production. Rivian completes this on a monthly basis and often includes several suppliers.
"We've got enough detail now to discuss and explain with the manufacturing guys exactly how this vehicle will come together on a component level," Vinnels explained. "So we start with pretty much the first component, for us its some of the components on the body-in-white and we build up exactly how it be built in the production line." The process reviews each component on a detailed level from design, materials, and build sequence.
At the moment, Rivian is working on refreshing the facility's stamping lines and plans to overhaul the body lines and paint lines throughout next year. Scaringe stated that the total renovation of the factory will cost roughly $150M.
In preparation for full production at their factory, Rivian has set up a pilot battery-module production line in their Irvine, CA development facility. Scaringe stated that Rivian plans to start production of their battery modules ahead of vehicle production. The company developed their battery modules from the ground up, including the microchips that run their proprietary battery management system. When production spools up, Rivian plans on producing the battery pack from the module level up in their facility in Normal, IL.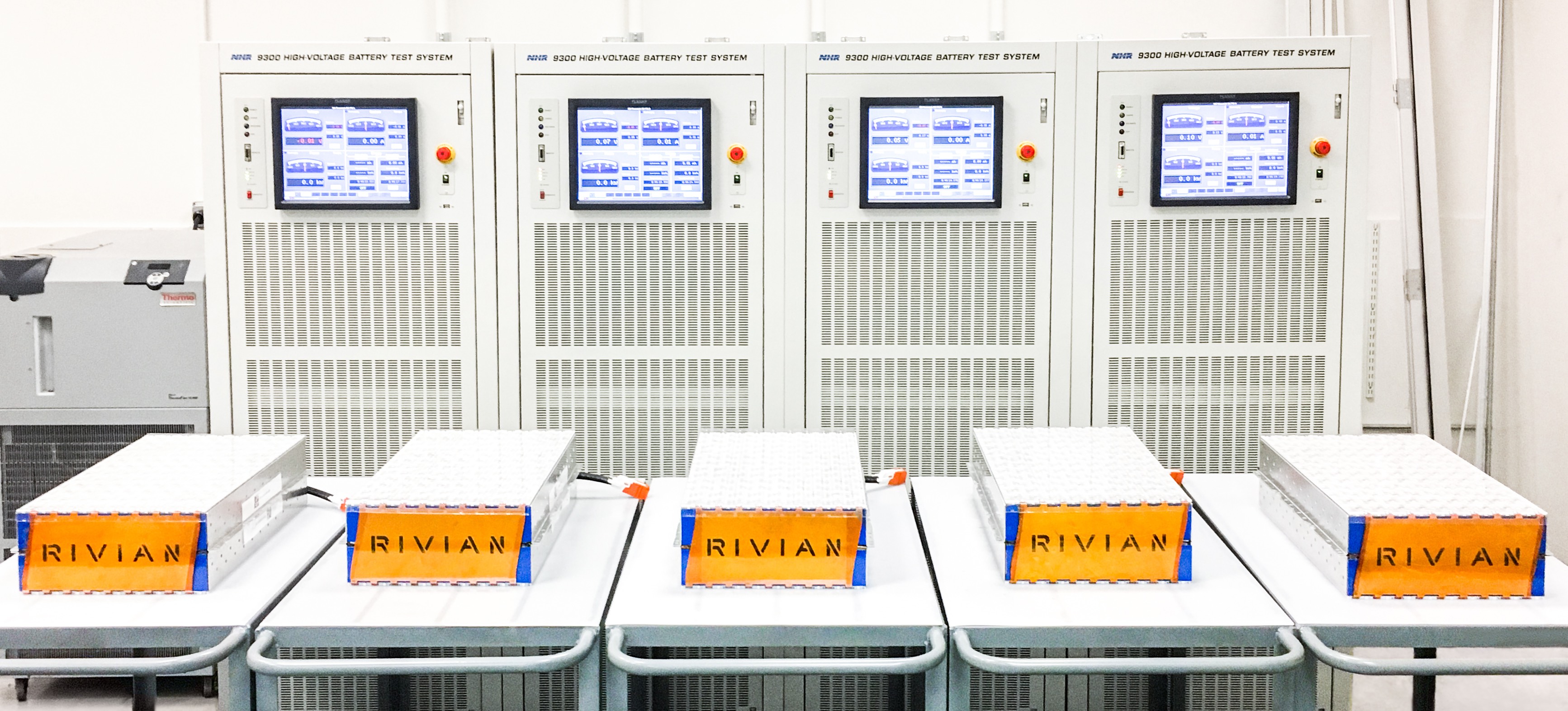 Rivian's battery module is made up of the same sized battery cells that Tesla uses in the Model 3, commonly referred to as 2170, but the physical configuration of the cells differs quite a bit. Though the module is significantly thicker than Tesla's, with two cells stacked on top of each other, it's more energy dense by volume and weight. Separating the two levels of cells is Rivian's cooling systems. Scaringe credits the module's unique packaging and their custom battery management system for improving efficiency and performance.
The company has declined to give specific production targets, but stated production volume of their first two vehicles would be in the "tens of thousands." With plenty of room to grow in their current facility, Rivian plans on steadily growing their production volume over the next decade into "hundreds of thousands."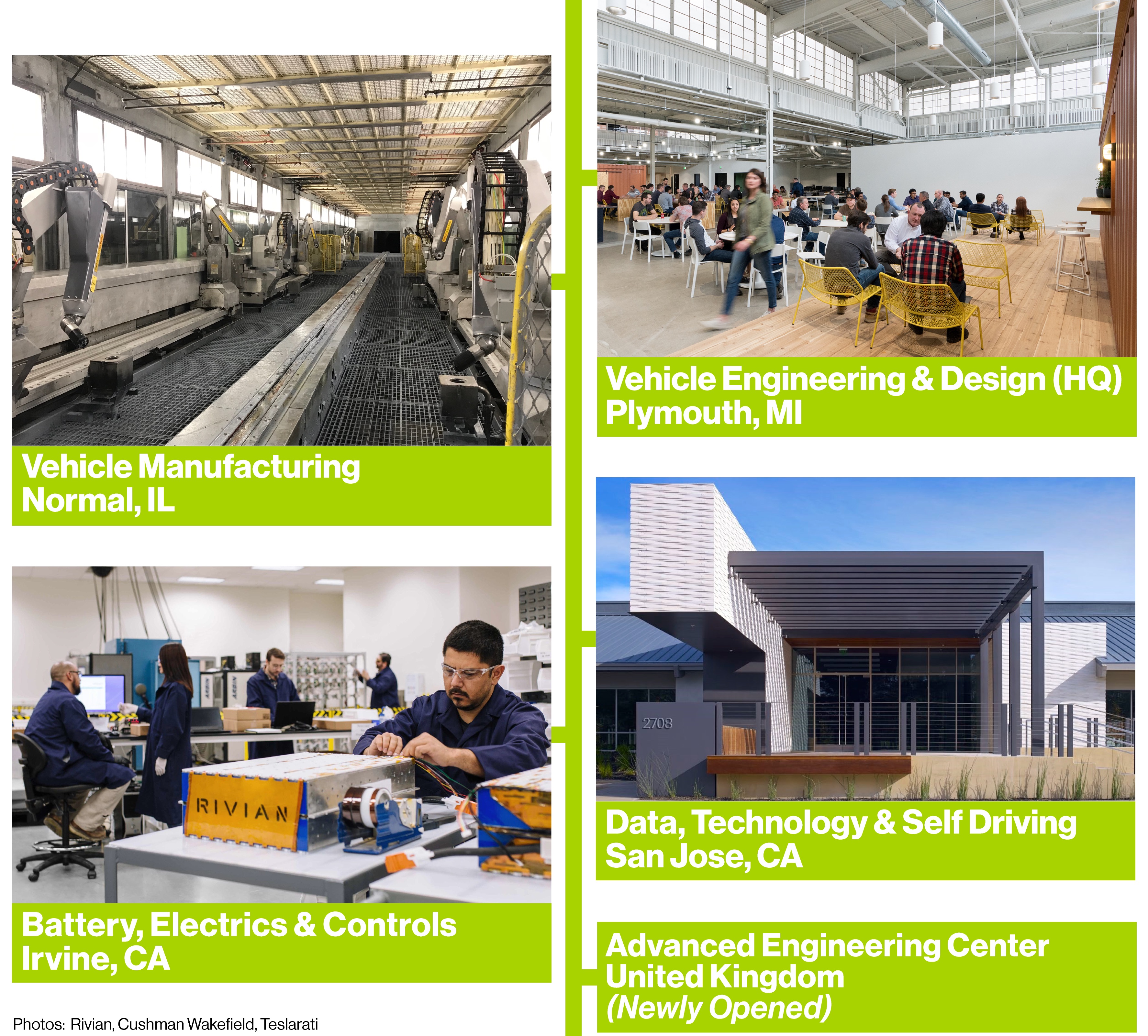 Just two years ago, when Lucid Motors and Faraday Future were the talk of the town, very few people in the industry had ever even heard of Rivian. Today, the company is considered far more likely to reach production than those same peers. Unlike other automotive startups, Rivian has a sizeable automotive production facility (Faraday Future's facility was previously a tire factory and has been largely empty for 20 years) and claims to have a more stable source of financing.

From the get-go, Scaringe knew that he would need to find a unique funding strategy to turn his vision into a reality. Instinctively, he leaned on his alma mater, MIT (Massachusetts Institute of Technology), to find potential funding partners. After finding a few potential like-minded partners, Scaringe landed on a partnership with ALJ (Abdul Latif Jameel). ALJ's owner and chairman, Mohammed Abdul Latif Jameel, is an MIT alumnus, major donor to the school, and a lifetime member of the MIT Corporation.

Rivian has picked up other investors along the way, but after gaining the backing from ALJ, Scaringe focused quite solely on developing the necessary technology and a go-to-market plan that would differentiate the company.

"They're (Rivian's investors) committed to allowing us to continue on the steady path of building the business and launching the product," Scaringe stated. "It's precisely what's allowed us to be so quiet, and not have to be out publicly trying to strum up investor dollars; we can be more focused on what we are doing."

With Rivian's roots dating back nearly a decade, Scaringe has shown intense patience and an ability to focus on bringing his core vision to fruition. "I've dedicated every ounce of energy I have into building the company," Scaringe said.

Unlike other EV startups, Faraday Future, Lucid, SF Motors, NIO included, Scaringe isn't placing his bets on creating another Tesla competitor. He's set Rivian's sights on a market full of gas-guzzlers: large trucks and SUVs.
Rivian's reason for focusing on large trucks and SUVs comes twofold, the lack of vehicle-electrification in the segment and the increasing interest from consumers. Scaringe believes that the segment is ripe for disruption and has lacked real innovation for decades.

"It's an enormous space. It's where the Detroit three make essentially all of their money; active vehicles, vehicles that have a high-level of function or utility," he stated. "What we're doing is we are bringing a level of technology and performance that resets expectations in this space."

Scaringe is certainly right about one thing; the Detroit automakers derive an incredible amount of money from their trucks and SUVs. Morgan Stanley's Adam Jonas estimates that 90% of Ford's profits come from their truck division, which includes the F-150. In 2017, Ford sold nearly 900K F-150's, each carrying an average selling price of $45,000. GMC's Denali line, GM's most luxurious trucks and SUVs, accounted for over 11% of GM's US sales in 2017, with each car selling for more than $60,000 on average, according to the NYTimes.
Instead of simply electrifying an F-150 or GMC Yukon, Rivian has reimagined the concept of a large SUV or truck. Much like Tesla reinvented the idea of a sedan with the Model S, adding rear-facing seats, front trunk, and large touchscreen, Rivian is set to unveil an SUV and truck that offer unrivaled off-road performance, abundant storage, and supercar-like performance.
"I think we're going to be showing something pretty special, in terms of its vehicle package," Vinnels said. Rivian claims the vehicle will have upwards of 400 miles of range, speed to 60 mph in less than 3 seconds, and wade through 3.5ft of water. Scaringe boasts that Rivian's vehicles are something you'd want to throw your surfboard, skis, or tent in and escape for the weekend.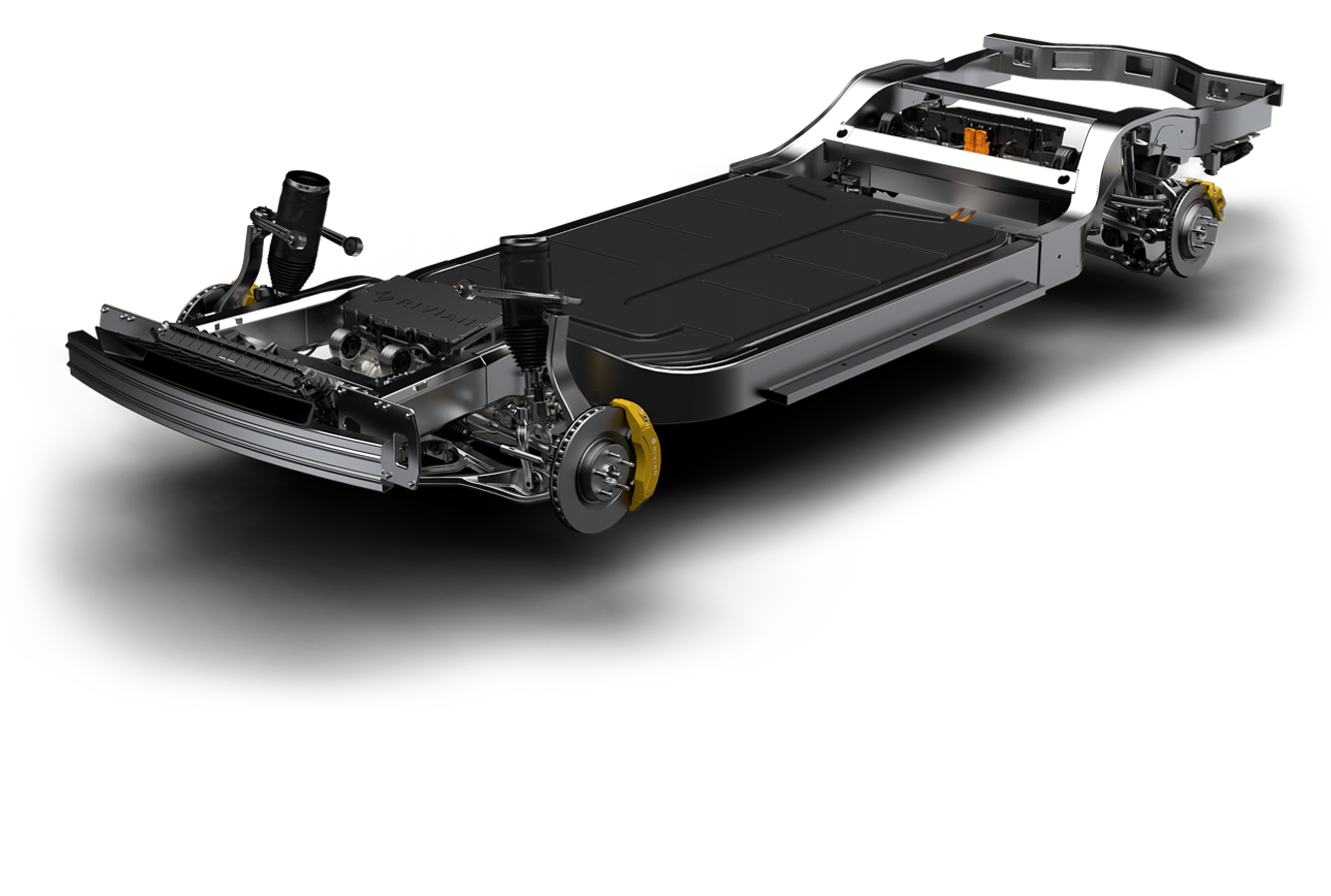 Rivian's largest battery pack holds a staggering 180kWh of energy and delivers 400+ miles of range. Additionally, Rivian will offer 105kWh and 135kWh configurations, with a starting price just over $60K. The top of the line battery pack will start just under $90K and will deliver close to 800hp, Scaringe stated on the LACoMotion podcast. More details around the configuration of the vehicle will be available next week at the reveal.
As Porsche, Mercedes, BMW, and Audi play catch up to Tesla's premium EV lineup, Rivian is working to reinvent an entirely different market. The company is confident that their upcoming vehicles are built for the world of tomorrow and will shake up Detroit's perspective on electric vehicles. "We aren't here just build one vehicle; we're here to build whatever the lifecycle volume is, 250,000 or 300,000 vehicles. We worry just as much about the last one as the first one," Vinnels said.
After nearly a decade in the shadows, Rivian is preparing to unveil their first two vehicles in Los Angeles next week. "We're confident that what we are showing is pretty much exactly what we will be delivering to the customer," Vinnels said. The unveiling of Rivian's truck, the R1T, will be live streamed from a private event on the 26th, while the SUV, carrying a similar name, R1S, will be unveiled on stage at the LA Auto Show the following day.
"It will be like nothing else," Vinnels stated.