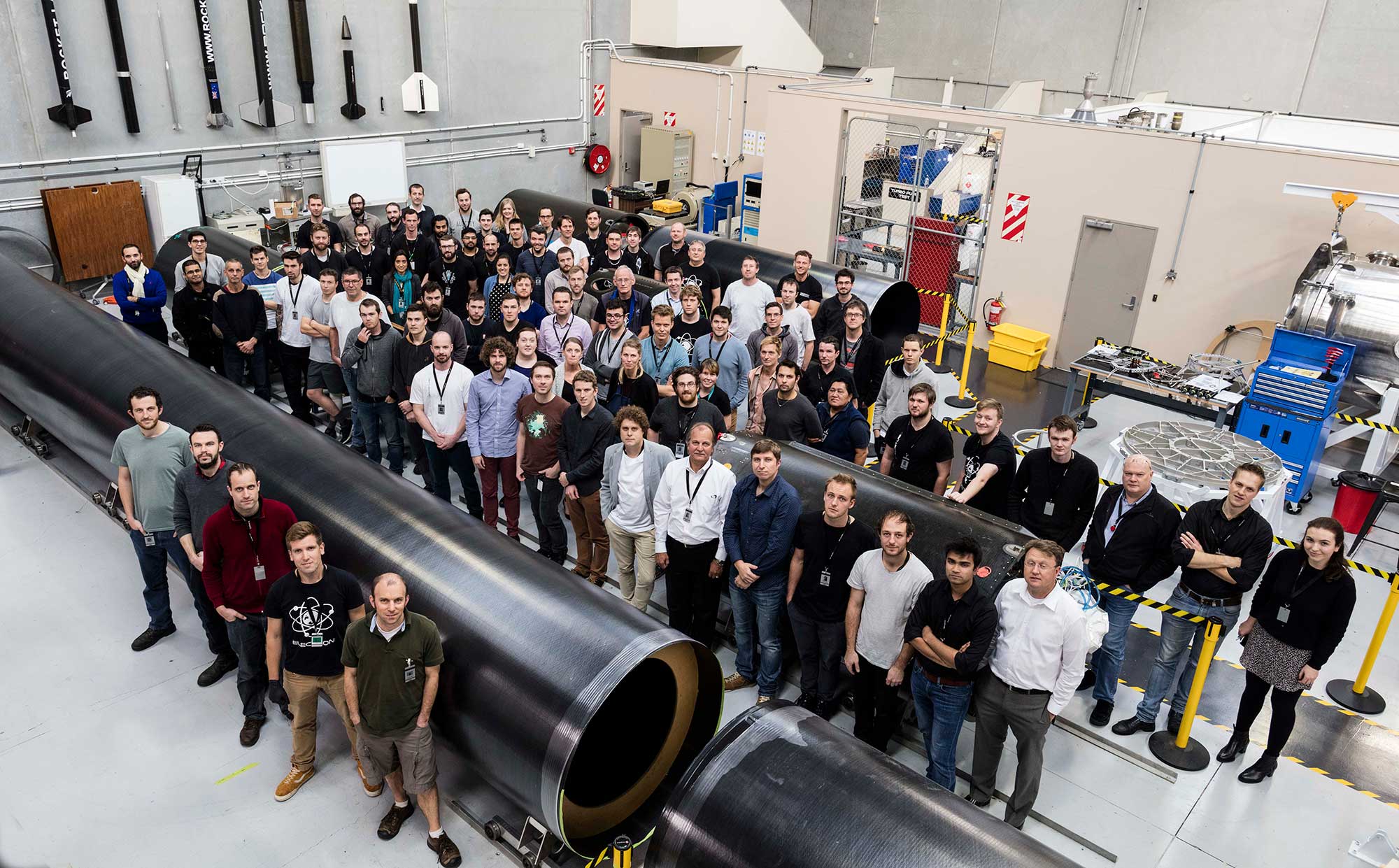 This is a free preview of DeepSpace, Teslarati's new member-only weekly newsletter. Each week, I'll be taking a deep-dive into the most exciting developments in commercial space, from satellites and rockets to everything in between.

If you'd like to receive this DeepSpace newsletter and all of our newsletters and membership benefits, you can become a member for as little as $3/month here.
Now approximately four months distant from the inaugural commercial launch of Rocket Lab's Electron rocket, the company is ready – following many weeks of customer-side delays – to conduct its first launch of 2019, aiming to place an experimental DARPA-funded satellite into low Earth orbit (LEO).
If all goes as planned with the launch and experimental spacecraft's orbital operations, Defense Advanced Research Projects Agency (DARPA) hopes to use the mission to qualify a currently-untested technology that could ultimately enable the production of massive communications and sensing antennas that can fit on relatively tiny satellites. Known as R3D2 (ha…ha…), the mission also effectively serves as the latest operational debut of DARPA's growing interest and involvement in spaceflight-related industries, nominally proving that the agency is capable of leaning on established companies and startups to rapidly design, build, and fly satellites. Barring any additional launch delays from DARPA's preparations, Rocket Lab hopes to launch Electron around the end of this week – likely March 22-24 – to kick off what will hopefully be a busy and productive year for the newly operational launch provider.
DARPA in Space
Originally targeted for sometime in the second half of February, the R3D2 mission – Electron's fifth planned launch in 18 months – has suffered several weeks of delays due to issues faced by DARPA during satellite delivery and pre-launch preparations.

Aside from a general hint that the satellite arrived a few weeks later than planned and an official statement from Rocket Lab that "DARPA's payload team is conducting final ground station configuration work over the coming days", the process appears to be going rather smoothly.

Weighing in at roughly 150 kg (330 lb), the R3D2 spacecraft – barring the quiet inclusion of co-passengers – will be the first launch of Electron dedicated to a single satellite. In fact, 150 kg is actually the maximum listed payload that Electron is capable of launching to a 500 km (310 mi) sun-synchronous orbit (SSO), providing a functional 'ceiling' for the ultimate destination of DARPA's satellite.

R3D2's primary purpose will be to extensively test a brand new antenna technology and thus prove (hopefully) that the in-space deployment mechanism and unique material composition function as designed. Likely no more than 1-2 feet (~50 cm) across, the definitively small satellite will attempt to deploy an antenna many times larger than itself.
Made out of a material known as Kapton, the deployable antenna will reach a maximum diameter of 2.25 m (7.4 ft), fairly large even when compared with antennas used on satellites many dozens of times more massive.
Rocket Lab's Biggest year yet
Although the company is off to a relatively slow start, as many as eleven Electron missions – including R3D2 – are at least tentatively manifested for launches in 2019.
In November and December of 2018, Rocket Lab further demonstrated that it is more than capable of a respectable monthly launch cadence, particularly impressive for a rocket conducting its third and fourth missions ever. If Rocket Lab can more or less sustain that cadence after DARPA's R3D2, the company could ultimately complete as many as 8-10 launches this year.
Ultimately, founder and CEO Peter Beck says that Rocket Lab and Electron will eventually target dozens of annual launches per year and a weekly launch cadence from an array of launch facilities.

Earlier this year, Rocket Lab officially announced that it had come to an agreement with the state of Virginia to build its second launch complex (LC-2) at Wallops Flight Facility (also known as the Mid-Atlantic Spaceport). If construction proceeds apace, the company's first US-based Electron launch could occur before the end of 2019.
DARPA's goal with R3D2 – and its interest in space and small satellites in general – should ultimately benefit the entire spaceflight industry, potentially paving the way for the design and production of small satellites with technical capabilities that far outstretch their compact nature.

Reliable and affordable deployable structures are becoming a growing focus of a number of young and old spaceflight companies, ranging from heavyweights like SSL/Maxar to new startups like Oxford Space Systems.

Unlike most modern defense and aerospace technology procurement, DARPA is also distinctly focused on streamlining the process of designing, building, and launching spacecraft. To do so, the agency plans to rely heavily on established commercial entities to optimize speed and affordability will still ultimately producing innovative space systems and pushing the state of the art forward.
Aside from closely involved projects like R3D2, DARPA – through a program called Blackjack – is also extremely interested in a number of LEO communications constellations proposed in the last few years by companies like SpaceX, OneWeb, and Telesat, and has already awarded a series of small contracts with several to begin the program's earliest phases.

Mission Updates
Completed on March 8th, SpaceX's near-flawless Crew Dragon launch, space station rendezvous, and recovery is likely the last of the company's orbital launch activities for the month of March.
The second launch of Falcon Heavy – the rocket's commercial debut – is currently expected to occur as early as April 7th
After Falcon Heavy, SpaceX has at least one other launch – Cargo Dragon's CRS-17 resupply mission – firmly scheduled for April (April 25th), as well as the more tenuous possibility of the first dedicated Starlink launch occurring as early as late April.
Photos of the Week:
NASA posted a series of official photos documenting SpaceX's Crew Dragon recovery process following the spacecraft's first successful orbital reentry and splashdown. The photo below (top) offers one of the best (and most detailed) views ever made public of one of the heat shields of a SpaceX Dragon spacecraft, offering a glimpse of the wear the PICA-X material experiences after several minutes of extreme heating and buffeting. (c. NASA/Cory Huston)
Back on land, SpaceX's South Texas entourage has continued to build the first full-scale Starship prototype – nicknamed Starhopper – in preparation for the vehicle's inaugural static-fire and hop tests. According to official SpaceX statements, those tests could occur as early as this week, partially confirmed by the first installation of a Raptor engine (serial number 2) on a flight article of any kind.(c. NASASpaceflight – bocachicagal)