SpaceX's next launch will fly on a Falcon 9 Block 5 booster with three flights in its history, making the mission the first time SpaceX will launch the same orbital-class booster four times.
Likely attributable to a number of launch customers all coincidentally not ready for flight, SpaceX is in the midst its longest lull between launches since September 2016, three years ago, when Falcon 9 suffered its most recent catastrophic failure. During the lull, SpaceX COO and President Gwynne Shotwell noted that this is the first time in SpaceX's history where the company is waiting on customers to launch, rather than the other way around.
That lull – currently past the two-month marker – is hoped to end sooner than later, although SpaceX's 'return-to-flight' mission has become more uncertain in the last few weeks. For unknown reasons, the schedule for SpaceX's next Starlink mission(s) went from having fairly specific launch targets (October 17th and November 4th) to more unclear schedules. Currently, SpaceX's next launch will likely be the first flight of 60 Starlink V1.0 satellites and is expected no earlier than late-October or November.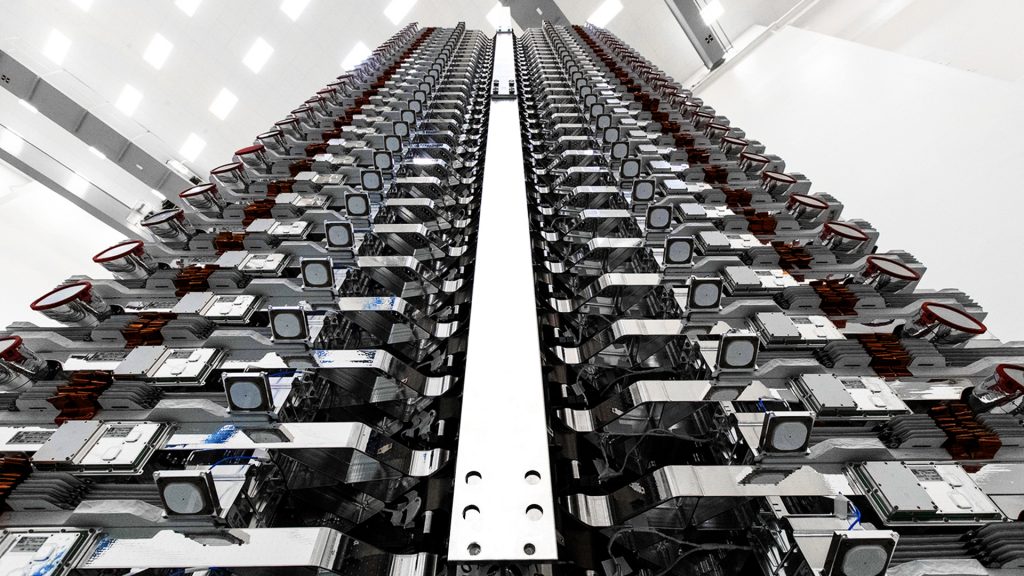 Depending on how far right the mission moves on that schedule, SpaceX's next launch might instead be a more regular commercial satellite mission, Kacific 1, scheduled for launch no earlier than (NET) November 11th.

Regardless of which mission actually comes next, speaking earlier this at the 2019 National Academy of Engineering annual meeting, SpaceX VP of Build and Flight Reliability revealed that "the next launch" will mark the first time a Falcon 9 booster has launched four times. As of now, SpaceX has launched four separate Falcon 9 boosters three times apiece, beginning with B1046 in December 2018 and ending most recently with B1047 in August 2019.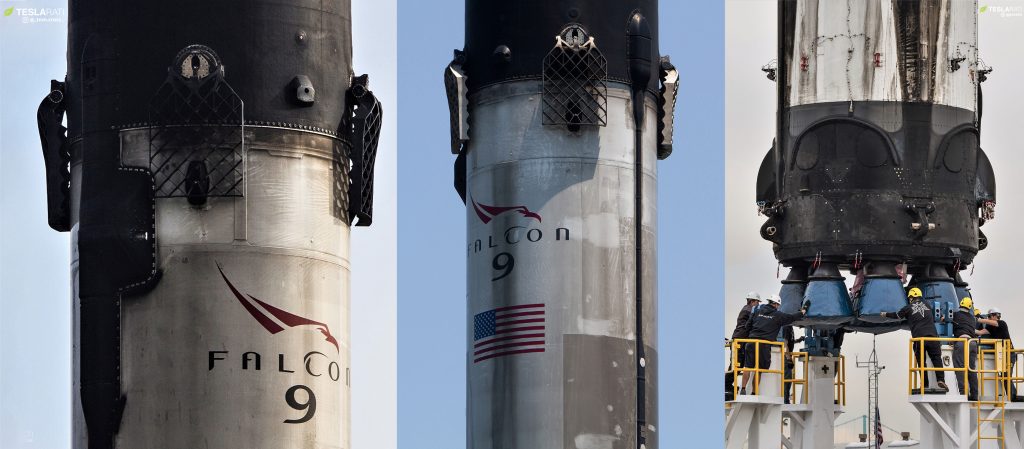 According to CEO Elon Musk and other SpaceX executives and employees, Falcon 9 Block 5 boosters are designed to fly no fewer than 10 times apiece before requiring substantial refurbishment. SpaceX has three (B1047 was expended on its third flight) thrice-flown Falcon 9 Block 5 boosters on hand, all of which can thus be assumed to be ready for another mission. In fact, B1046.3 is known to be assigned to SpaceX's imminent Crew Dragon In-Flight Abort (IFA) test (NET November 23rd).

This leaves B1048 and B1049 as SpaceX's booster options for their next launch. Assuming it's a Starlink, it seems likely that B1049 would be the booster of choice, as that particular booster supported SpaceX's first Starlink v0.9 launch back in May 2019. On the other hand, Falcon 9 B1048 completed its third launch in February 2019, meaning that it has had more time for post-flight inspections and (minimal) refurbishment, although it's entirely unclear what sort of timescales SpaceX is currently operating on for Block 5 booster reuse.
Regardless of the specifics, SpaceX's plans for a prolific number of internal Starlink launches will create a huge number of opportunities for the company to test new hardware/software and push the envelope of reusability, all without having to convince paying customers to be the guinea pigs. Once SpaceX has pushed its booster fleet onto their fourth flights, Starlink missions can easily take the reins and prove the safety of five-flight Falcon 9s and beyond.
Check out Teslarati's newsletters for prompt updates, on-the-ground perspectives, and unique glimpses of SpaceX's rocket launch and recovery processes.