Speaking on a panel at 2019's World Satellite Business Week (WSBW), SpaceX COO and President says that the company and its Falcon 9 rockets are ready for launch and waiting on multiple customers for the first time ever.
Previously discussed on Teslarati, Shotwell's comments come in the midst of a SpaceX launch lull unprecedented since Falcon 9's CRS-7 (2015) and Amos-6 (2016) failures. Between the company's last launch (AMOS-17 – August 6th) and next launch (Starlink-1 – late-October), SpaceX could spend almost three months between orbital launch attempts. Shotwell's September 10th statements confirm beyond any reasonable doubt that the extremely unusual lull is the result of customer readiness rather than launch vehicle-side delays, a first in the history of Falcon 9.

This trend is partially visible in the status of SpaceX's Falcon 9 booster fleet over the course of 2019. In the first eight months of 2019, SpaceX has completed 10 launches (two Falcon Heavies and eight Falcon 9s), compared to 15 in 2018 and 12 in 2017. However, Falcon 9 Block 5 has proven itself to be extremely reliable and reusable since its May 2018 debut, truly coming into its own around the start of 2019. By May 2019, SpaceX's fleet of flight-proven boosters had grown to eight, at least half of which were at or approaching flight-readiness.
Four months later, the Falcon fleet is seven boosters strong, of which each booster has spent an average of 4.1 months on the ground since its last launch. SpaceX's average Block 5 booster reuse – based on 16 launches – takes 115 days, a bit less than 4 months. In short, SpaceX's fleet and launch pads are demonstrably capable of sustaining far higher launch cadences than the ~1.25 monthly launches the company has averaged this year. Shotwell appears to be distinctly aware of this oddity and commented at WSBW 2019 on SpaceX's plans to fill pad and vehicle downtime with Starlink launches in the near future.

In 2019, Shotwell believes that SpaceX could be ready to launch as many as four more (or perhaps four total) dedicated Starlink missions, each presumably carrying a load of 60 high-performance spacecraft. Shotwell also revealed hopes for as many as 24 Starlink missions on top of customer launches in 2020.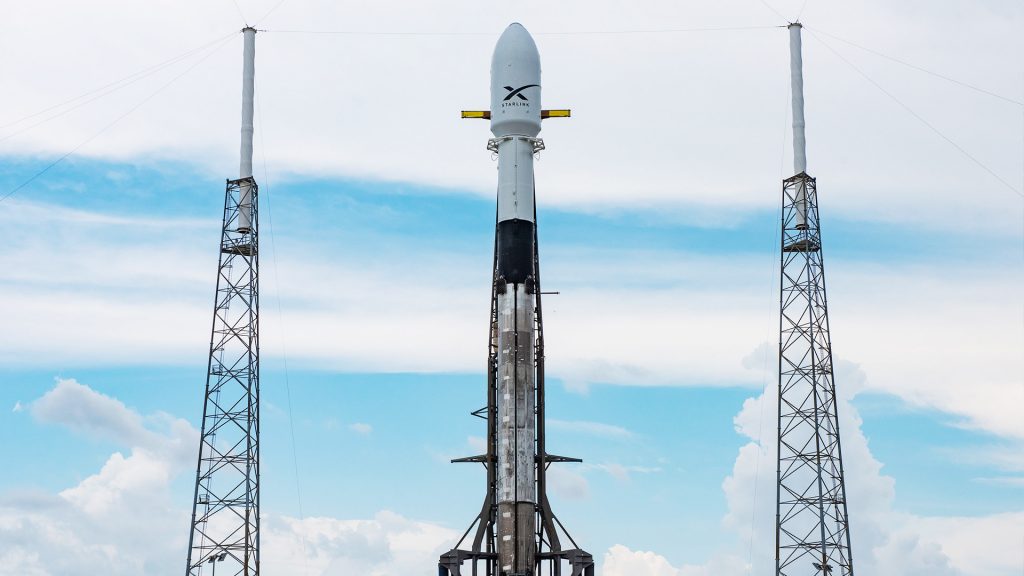 The executive indicated that SpaceX is targeting 7-8 more launches this year for a total of ~18, meshing well with a Starlink analysis published on Teslarati two weeks ago. If all goes as planned, those 7-8 launches will all be squeezed into the last nine or so weeks of 2019, making the quarter the busiest of the year by a wide margin. SpaceX recently filed batch of FCC applications for as many as four Starlink missions in 2019, two of which appeared on planning schedules in October and November.
Check out Teslarati's newsletters for prompt updates, on-the-ground perspectives, and unique glimpses of SpaceX's rocket launch and recovery processes.