Elon Musk recently announced on Twitter that in about 6 months, all cars produced by Tesla would be equipped with upgraded hardware, which includes a custom chip that's specifically designed for autonomous driving. With HW3 installed on all its vehicles, even the company's entry-level vehicle – the $35,000 base Model 3 – would have the potential of becoming a full self-driving car in the future.
Among the reasons behind the Model 3's long waiting list is the electric sedan's starting price of $35,000. At such a price point, the base Model 3 could become a true fossil fuel car killer, costing just a hair higher than the top-of-the-line Toyota Camry XSE V6, which is priced at $34,950. Add the advantages of always leaving the house with a "full tank" thanks to home charging solutions and low maintenance costs, and the base Model 3 becomes an even more attractive vehicle.
Back in August, Worm Capital analysts Eric Markowitz and Dan Crowley published a report after an extensive tour of Gigafactory 1. During the analysts' tour, Tesla's head of investor relations Martin Viecha reportedly noted that production of the Model 3 in Standard trim would start sometime in the "next 8 months." Considering Viecha's timeframe, it seems safe to infer that by April or May 2019, the $35,000 Model 3 would be in production.
Keeping Elon Musk's estimated timeline for the rollout of Tesla's HW3 in mind, the $35,000 Model 3's production could very well hit its stride just as the company is introducing HW3 to its fleet. These developments, ultimately, could pave the way for the eventual creation of Elon Musk's vision of an autonomous ride-sharing service – the Tesla's Network.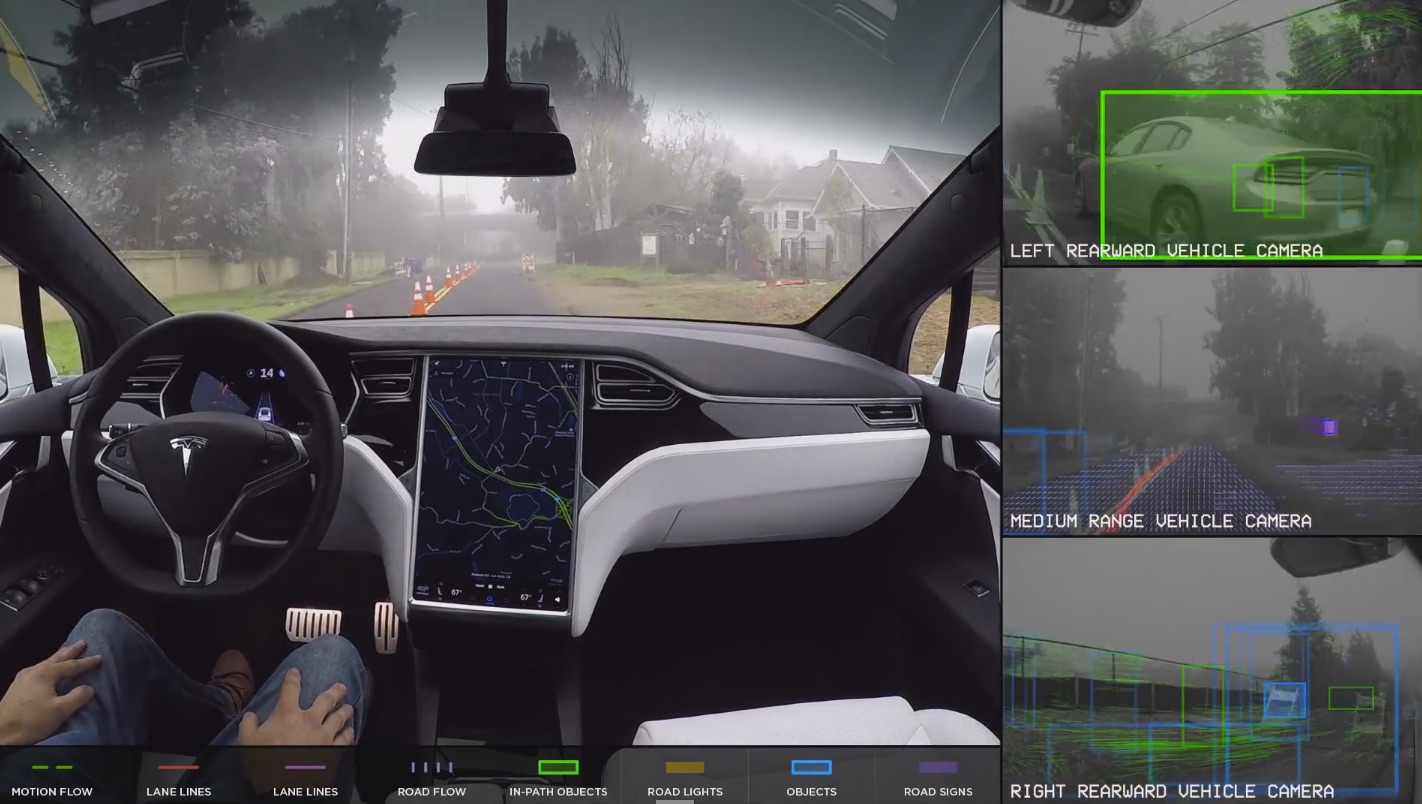 The Tesla Network was mentioned by Musk back in 2016 when he published his Master Plan, Part Deux. Musk suggested then that Tesla owners can have their vehicles pay for themselves by allowing them to be used in the Tesla Network. The CEO further noted that Tesla would operate its own fleet of autonomous cars in cities, to ensure that commuters can always hail a ride when needed. Musk teased some ideas for the Tesla Network earlier this year during the Q1 2018 earnings call as well, when he described the system as similar to a "robo-Lyft or robo-Uber."
"For the whole sort of system to work, you need all the pieces in place. You need to have full autonomy, full 4 or 5, and obviously a lot of cars in the road, and then build the software infrastructure behind that to enable shared autonomy, so to help enable people to share their cars and be able to offer their cars as effectively, kind of a robo-Lyft or robo-Uber. It's sort of like a combination of Uber, Lyft and Airbnb type of thing, where you can own your car and have a higher percent usage of an autonomous electric car. You can say it's available generally to anyone who wants to use it when you're not using it. You can recall it at will. You can restrict usage to only friends and family or only users who are 5-star."
A base Model 3 equipped with Autopilot and Full Self-Driving would fit perfectly in this scenario. Such a vehicle, after all, is equipped with 220 miles of range per charge, which should prove adequate for intracity travel. An investment of around $43,000 (comprised of $35,000 for the car, $5,000 Autopilot, and $3,000 for Full Self-Driving), after all, could be deemed justifiable by numerous owners who wish to acquire a vehicle that can generate income on its own. Tesla's potential as a provider of autonomous ride-hailing services has been pointed out as a huge income opportunity by ARK Invest CIO and founder Cathie Wood, whose firm currently has a long-term price target of $4,000 per share on Tesla stock. Explaining her estimates in a letter to Elon Musk earlier this year, Wood noted that Tesla is poised to be a leader in the autonomous ride-sharing market.
"Our $4,000 price target assumes that Tesla evolves from a hardware manufacturer with 19% gross margins to a company generating most of its profits from Mobility-as-a-Service (MaaS), a business that we believe will enjoy 80% gross margins. In the $4,000 scenario, our assumptions are conservative: we incorporate profits only from cars and certain autonomous taxi networks, not from trucks, drones, utility-scale energy storage, or the MaaS opportunity in China."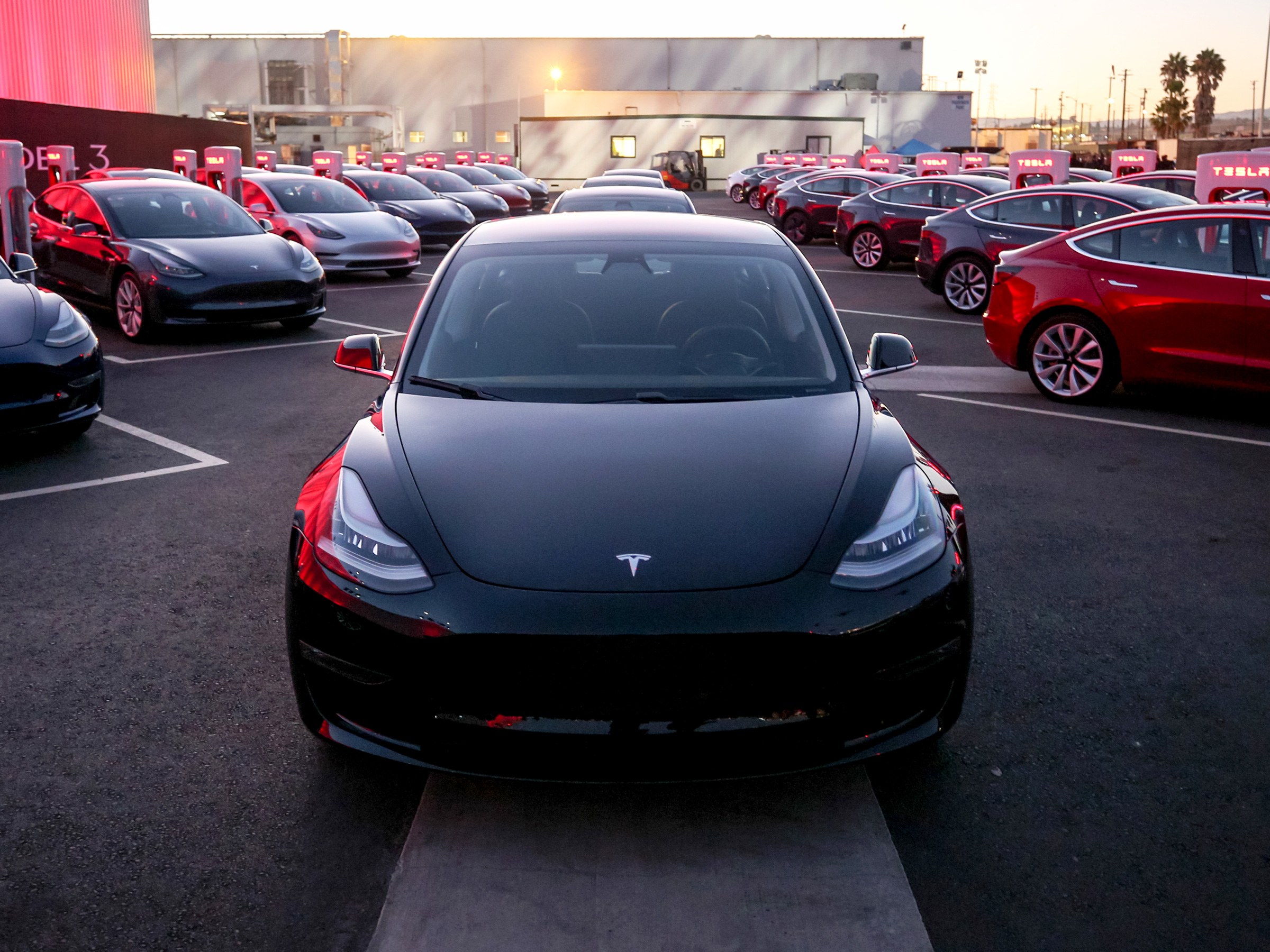 ARK Invest's forecasts for Tesla in the autonomous ride-sharing market is not farfetched. While self-driving taxis are only being utilized in incredibly limited and controlled areas today, Wall Street has taken notice of the opportunity offered by the emerging industry. In August alone, Morgan Stanley analysts led by Brian Nowak stated that Waymo, Google's self-driving unit, could be worth $175 billion, up $100 billion from the bank's initial estimates. Nowak listed three income streams that justify Waymo's $175 billion valuation – autonomous taxis, estimated to be worth $80 billion, logistics services through self-driving vehicles that could be worth $90 billion, and $7 billion from software licensing. The potential of Waymo's autonomous cars has also been given a valuation of $119 billion by Mark Mahaney of RBC Capital Markets, and $135 billion by Eric Sheridan of UBS.
As Elon Musk stated earlier this year, Tesla would have to achieve Level 4 of 5 autonomy before the company could introduce the Tesla Network. That said, Tesla seems to be making moves in the development of self-driving technology. Near the end of the third quarter, for one, a leaked email from Elon Musk to Tesla's employees revealed that the electric car maker is set to conduct an incentivized beta test program for its Full Self-Driving suite, where employees will receive free Autopilot, FSD, and PUP on their vehicles provided that they share 300 to 400 hours of real-world driving feedback.
Ultimately, it might still take years before regulators approve the operation of an autonomous ride-sharing service. As soon as it does, though, Tesla would likely be ready to pounce on the market, powered by HW3 and a fleet of base Model 3.