Teslas are undoubtedly the most popular electric vehicles on the market today, so it's no surprise that some mainstream EVs can be mistaken for one. This is especially the case with the Model 3 sedan and Model Y crossover since both vehicles are produced in large volumes.
However, the Model 3 and Model Y are still not at the level of true ubiquitous cars like the Toyota Corolla or Honda Civic. There are tons of them out there, but not enough that even those not well-versed in electric cars know them. And if recent media reports are any indication, this could result in confusion — and some wrongful accusations. 
On Friday, a report was posted on the Lake Forest Patch stating that a Tesla had crashed into a Lake Forest home on Thursday afternoon. The source of the news was cited as the Orange County Fire Authority, which also happened to post photos of the incident on social media. The event did seem newsworthy especially considering the media attention that Tesla crashes get. There was, however, an issue with the report. 
The car photographed in the report was no Tesla. Instead, it was a white Polestar 2 sedan, a vehicle considered a competitor to the Tesla Model 3. Fortunately, the Polestar 2, just like a Model 3, is a safe vehicle, and thus, the driver was uninjured by the incident.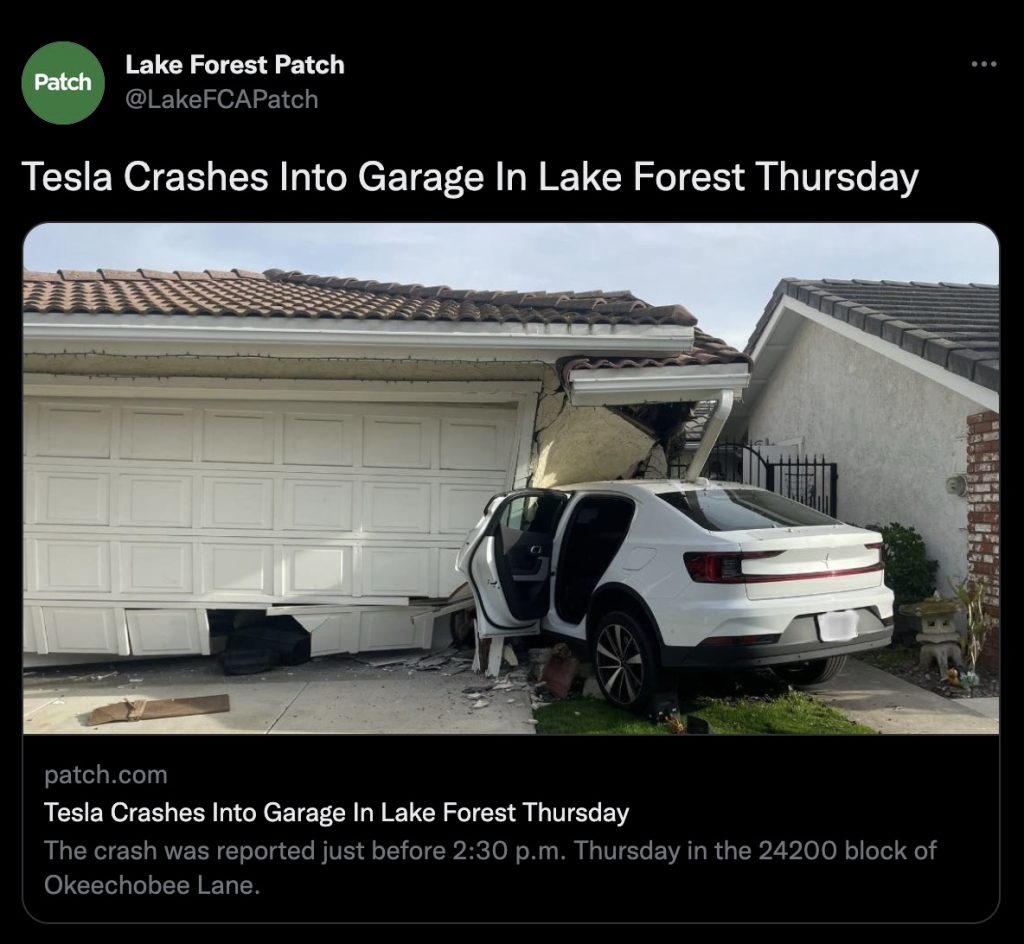 As social media users corrected the initial article from the Lake Forest Patch, the publication updated the article with the headline "Car Crashes Into Garage In Lake Forest Thursday," which is more accurate but arguably less interesting than a Tesla crash. An editor's note was also posted explaining that the original version of the piece mistakenly identified the vehicle involved in the incident as a Tesla. The publication changed the featured image of the article to not show the Polestar 2 anymore as well. 
Unfortunately, platforms such as MSN still have the article's initial version online, which means that the erroneous report is still viewable. What's rather interesting is that the updated featured image of the Patch article, which simply shows the aftermath of the incident, is already visible in MSN. This is likely simply the result of the article being updated, of course, but the optics are not very good.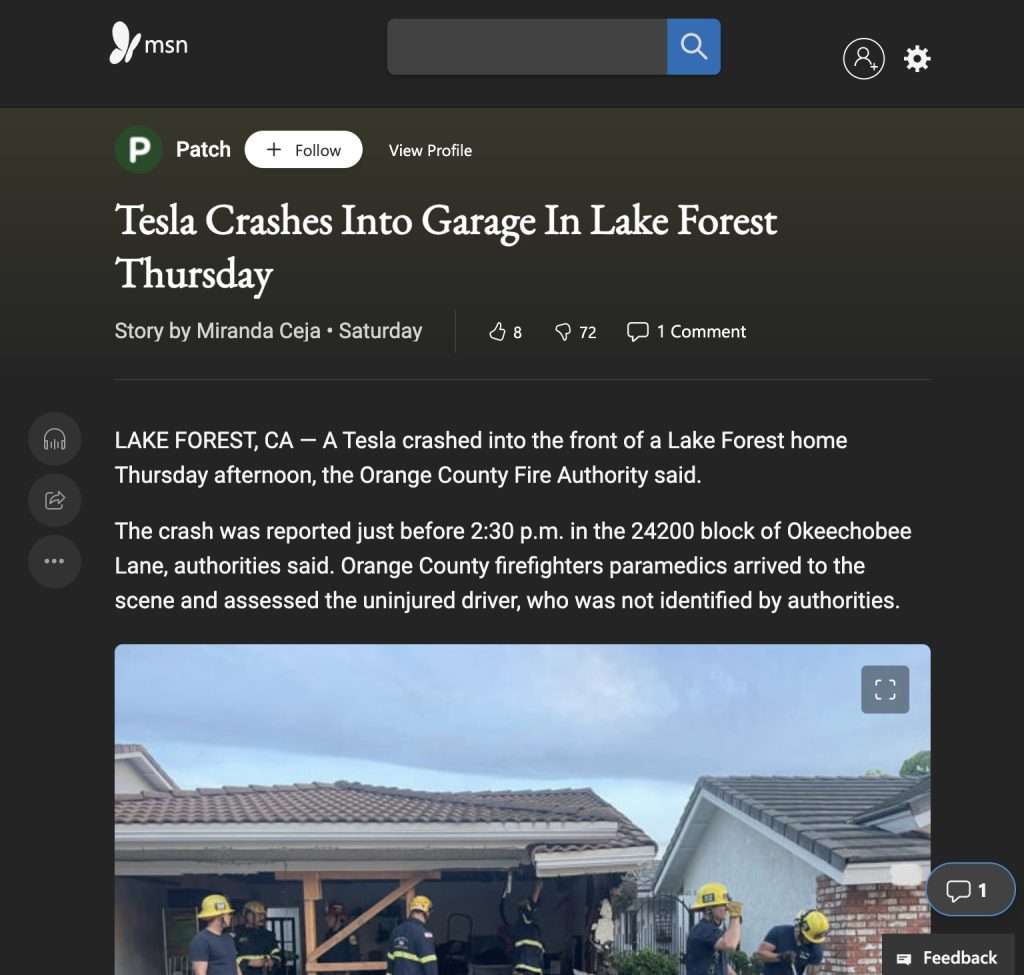 For better or worse, Tesla is a lightning rod of attention and news. This could work for and against the company's favor. On the one hand, Tesla is interesting by default, and thus, content about the company is a pretty good way to gain an audience. But on the other hand, Tesla is so synonymous with electric cars that even incidents involving non-Teslas can be blamed on the company's vehicles. 
Don't hesitate to contact us with news tips. Just send a message to simon@teslarati.com to give us a heads up.