Tesla has rolled out a new mobile app update that extends features beyond control of a Model S and Model X, and into the company's line of solar and energy storage products. In specific, the iOS and Android app allows Powerwall and solar panel customers to interact wirelessly with their home battery storage system.
App users can now monitor real-time data from solar power generation through a new "Power Flow" screen which provides an at-a-glance view of household energy storage and consumption by connected Tesla Energy products. The app also has a notification setting that will alert owners of power outages and provide info of current Powerwall status.
Model S and Model X owners that are also Powerwall customers will have an additional  'My Home' menu item that allows them to toggle to the energy monitoring feature.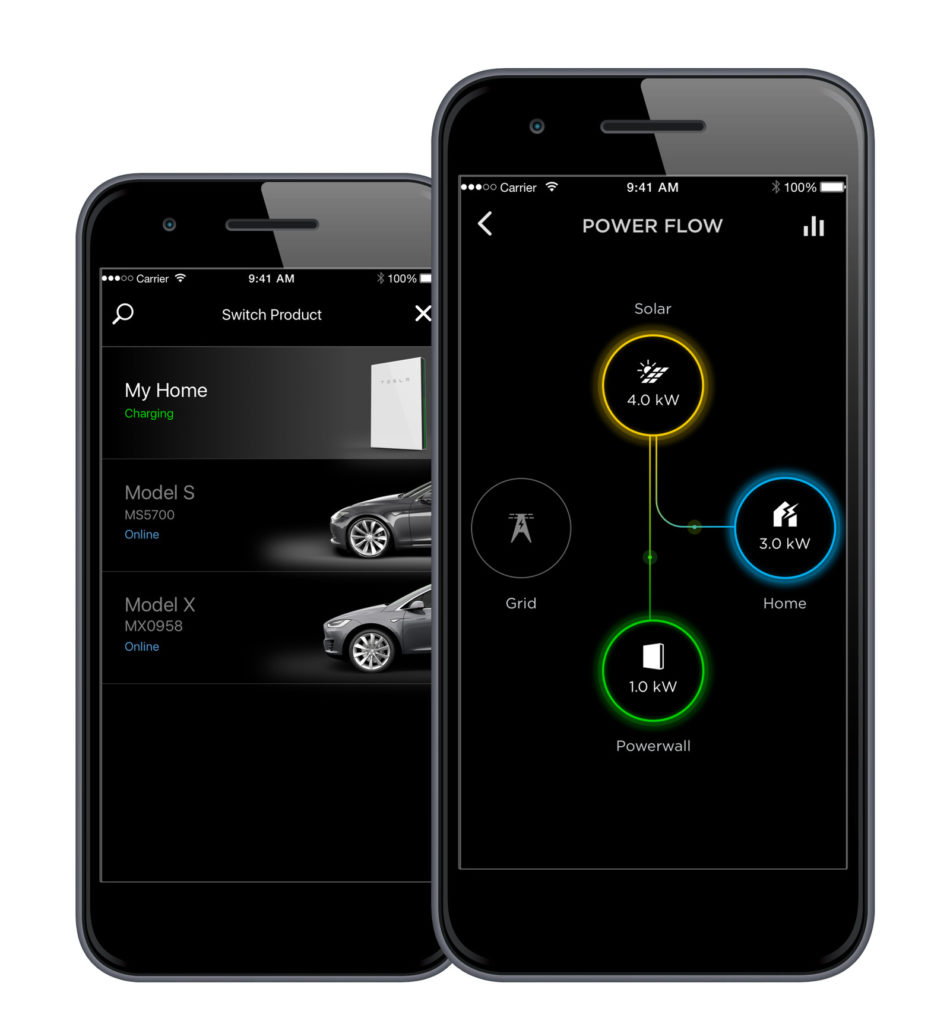 Tesla introduced Powerwall 2 last October when it unveiled its solar roof tile product to the world. The 14 kWh home battery storage unit with built-in inverter allows "time shifting" of electricity generated by solar panels. By storing solar generated energy into a battery during the day when the sun is shining, owners can later use that stored energy to power their home or Tesla vehicle during the evenings. Powerwall 2 customers can also avoid grid energy and use stored energy during the day when utility rates are typically at its highest. A Tesla energy system can also eliminate the need for an emergency generator during those times when the flow of electricity from the utility grid is interrupted.