It appears that Tesla is at least considering the idea of using a traditional round steering wheel with the Cybertruck. Interestingly, hints of the Cybertruck's round steering wheel option were hidden in plain sight.
Since the Cybertruck was released, the vehicle was never spotted with a conventional steering wheel. The original, hulking Cybertruck prototype unveiled in 2019 featured a steering yoke that is very similar to what was eventually released for the new Model S and Model X. Similar steering yokes were spotted in later alpha prototypes of the all-electric pickup truck.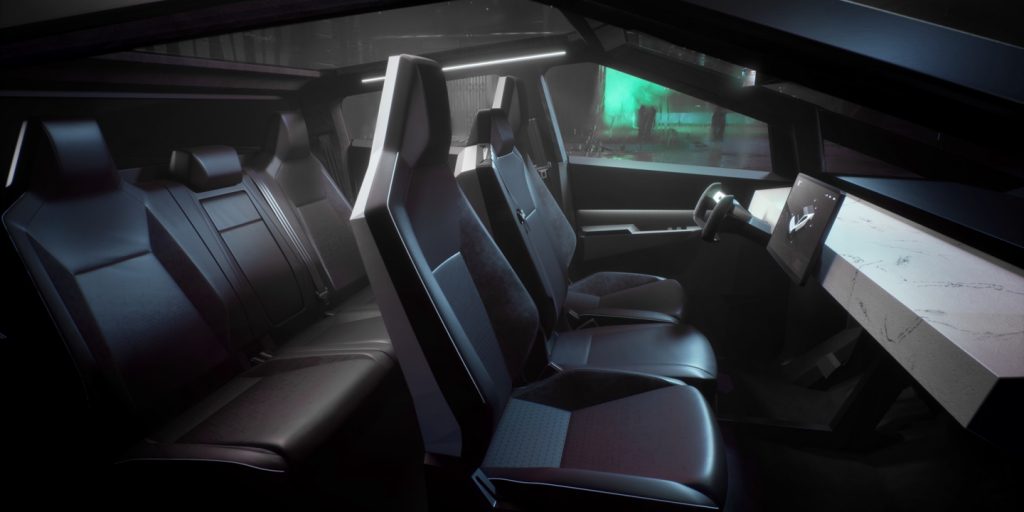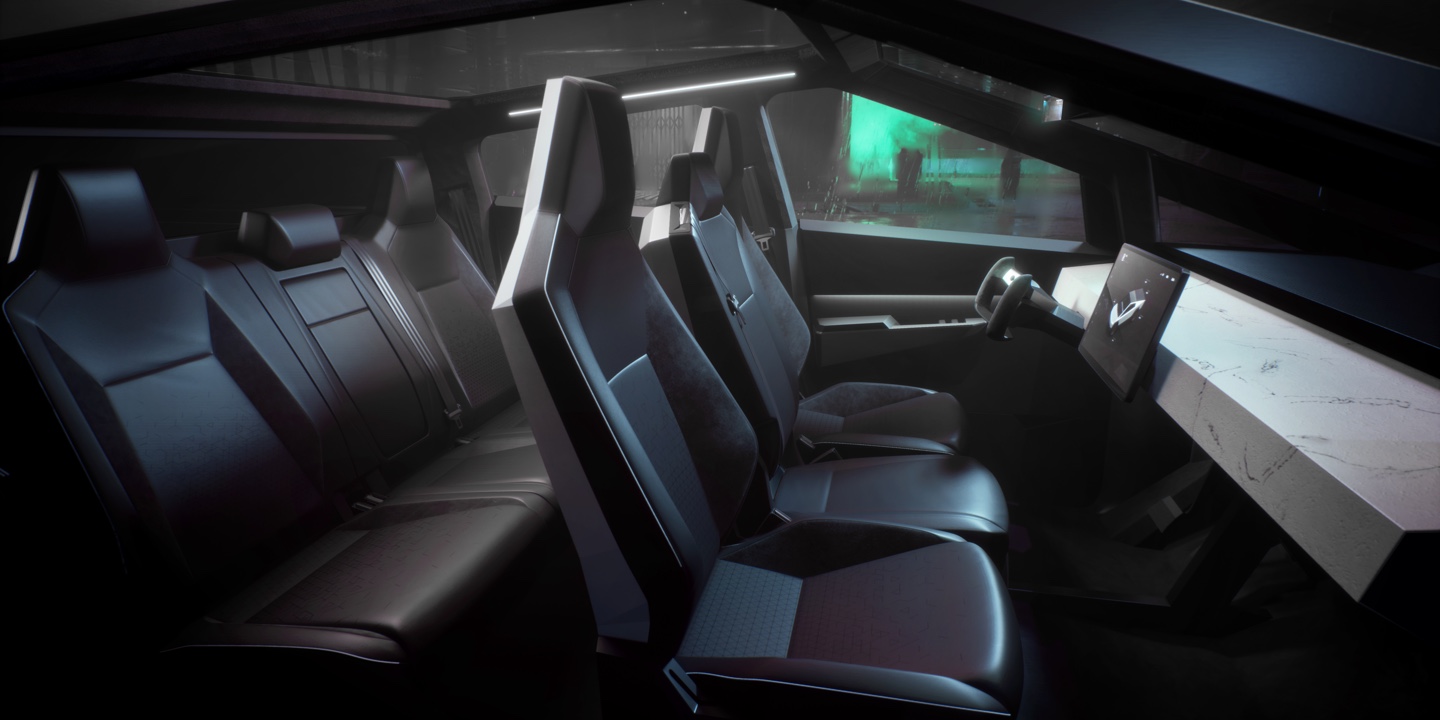 Recent photos of Cybertruck prototypes, on the other hand, featured an improved yoke system that included traditional elements. It was still rectangular in shape like the new Model S and Model X's yoke, but it also featured a top where the driver could rest a hand. It also included capacitive buttons for features like the turn signals, similar to the flagship sedan and SUV.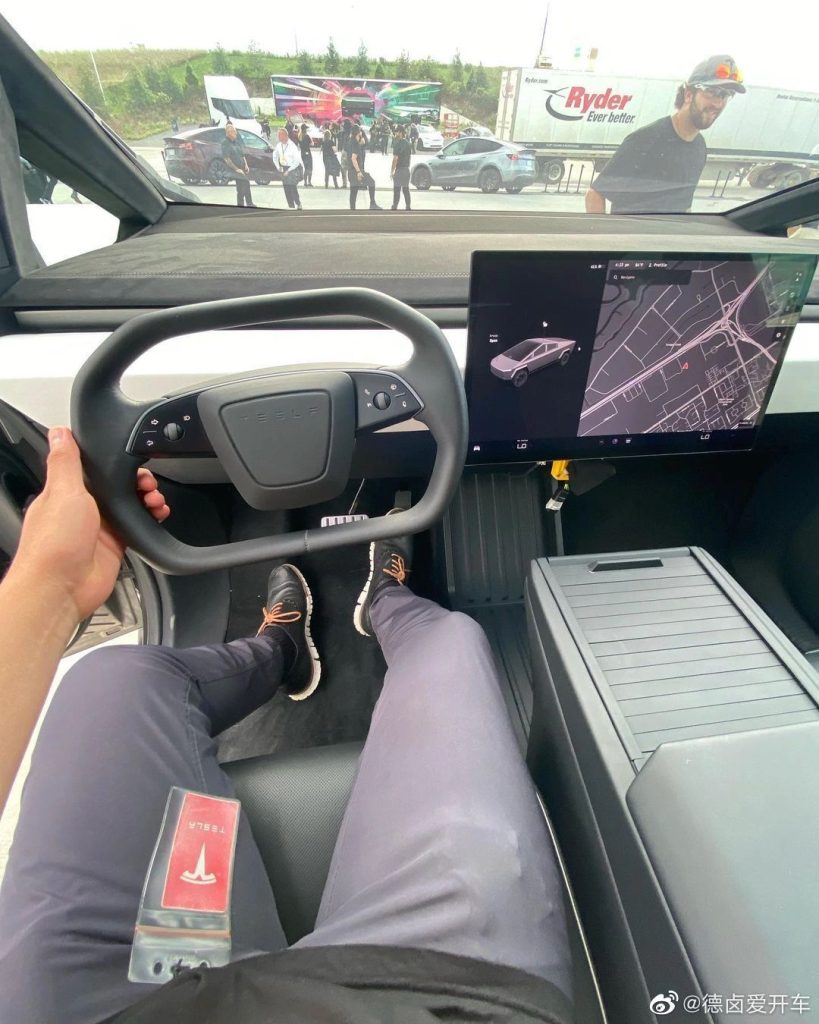 As per recent observations from the Tesla community, however, it appears that Tesla is also testing out Cybertruck prototypes that are equipped with an honest-to-goodness round steering wheel. The round steering wheel could be seen in the Optimus demo video that Tesla showcased during the 2023 Cyber Roundup. Near the end of the video, which featured a closeup of the humanoid robots, one could see the unmistakable outline of a round steering wheel inside the Cybertruck prototype. 
A good number of Cybertruck reservation holders, including veteran truck owners, have long cautioned Tesla about adopting a yoke-only approach to the all-electric pickup truck's steering system, especially if the vehicle were to be used for work. As such, it would be a good idea for Tesla to roll out the Cybertruck with a round steering wheel option, at least to give customers a choice.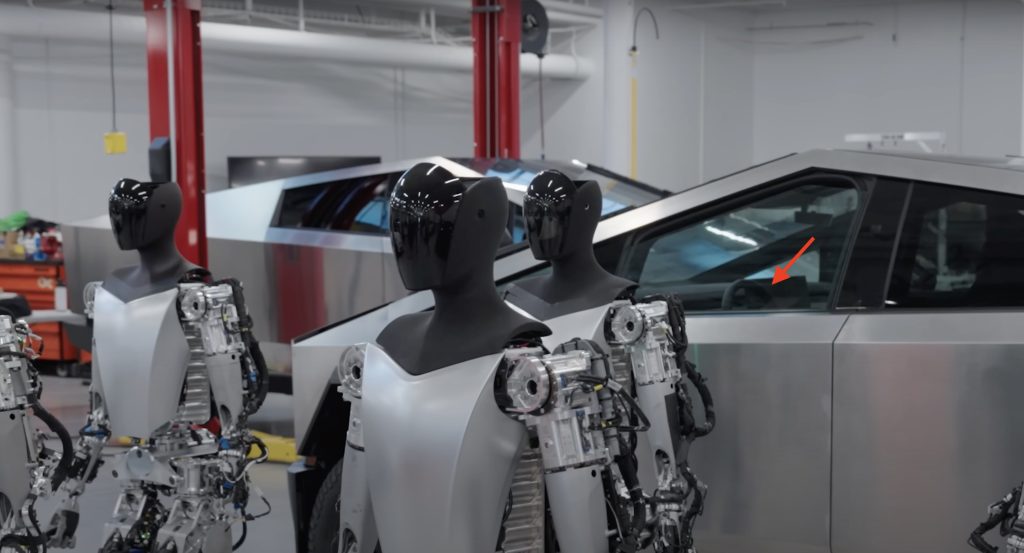 That being said, the presence of a Cybertruck round steering wheel hiding in plain sight does not mean that Tesla would be releasing the vehicle with the option. Numerous prototypes of the new Model S and Model X were sighted in the wild with round steering wheels, after all, but the two vehicles were released exclusively with a steering yoke anyway.
Then again, Tesla eventually changed the Model S and Model X's default steering system to a round steering wheel, so perhaps the Cybertruck has a chance to be released with a similar option. Such an option would most likely be appreciated, especially by longtime pickup truck owners who would likely use the vehicle for work. 
Don't hesitate to contact us with news tips. Just send a message to simon@teslarati.com to give us a heads up.