In a high school in Nevada last Monday, Tesla officials, together with education leaders from the state, announced a new effort to encourage students to pursue robotics. The new program, which is part of Tesla's initiatives to promote the STEM field to students, was unveiled at the Cimarron-Memorial High School in Las Vegas, NV.
Last month, Tesla announced that it would be releasing the first $1.5 million of the company's pledged $37.5 million grant to Nevada's education sector. The grant was outlined in the company's documents from October 2014, where Tesla listed the $37.5 million donation as part of Gigafactory 1's incentive package. Tesla pledged to make direct contributions to the state's K-12 programs in its filings to the state, as part of a program that would provide opportunities for students who would like to pursue STEM-related careers.
Cimarron-Memorial High School's students fit the bill for Tesla's target demographic. The high school current hosts a robotics team named the High Rollers (also known as FIRST Team 987), which has garnered several wins from competitions under their belt. Students from Cimarron-Memorial have also been involved in mentoring other robotics teams throughout the Clark County School District in Nevada.
For their efforts and the progress the school has made so far in its robotics program, Tesla awarded Cimarron-Memorial with its first-ever Tesla Spark Inspiration Award. Together with other STEM-focused nonprofits such a FIRST, Tesla is now looking to build on the high school's success, with a goal of establishing a robotics team in every school in the state. In a statement to local news network Las Vegas Now, Cimarron-Memorial High School student Jessica Spierer noted that she is glad to be part of the emerging robotics field.
"The economy and everything is changing, and the world is changing into technology and more robots and more technical fields, and it's very good to get into it. I'm very happy to be in it," she said.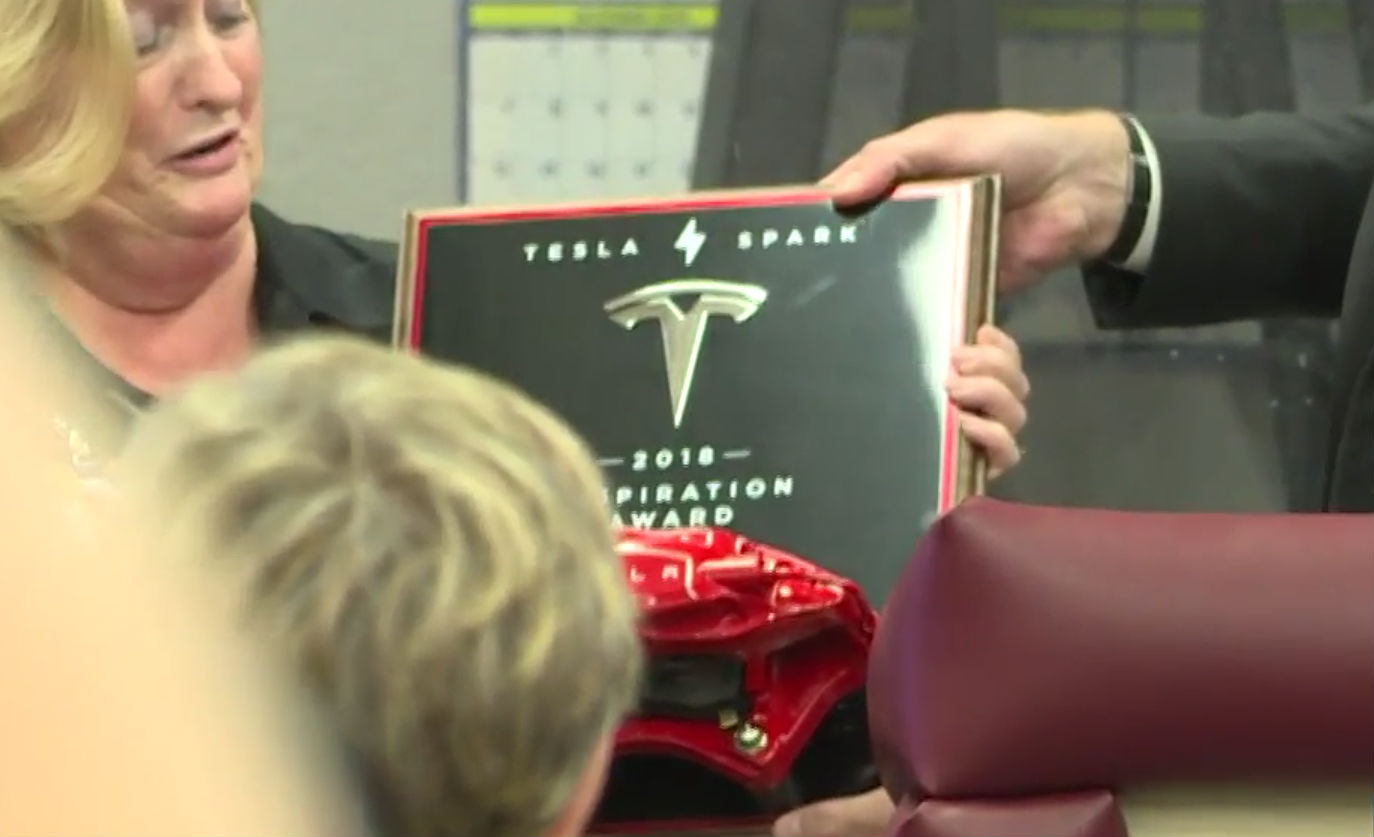 Tesla's grant to the Nevada education system is expected to be rolled out on a quarterly basis. The recipients of the company's initial $1.5 million grant were selected by Tesla, teachers, business leaders, and government officials last month. For the initial $1.5 million grant, the round of recipients included FIRST Nevada, which would receive $315,550, the Robotics Education and Competition Foundation, which would receive $127,100, and the DRI at UNR, which would receive $263,924 to help develop teacher training programs on robotics and STEM. Other recipients included The Envirolution, Inc., Jobs for Nevada Graduates, and Sierra Nevada Journeys.
Apart from its pledged $37.5 million grant to the Nevada school system, Tesla's filings submitted for Gigafactory 1 in 2014 also outlined plans to fund battery development research at the UNL. Tesla also mentioned a program to support the state's veterans by providing them with employment opportunities.
"Tesla will make direct contributions to K-12 education of $37.5 million beginning August 2018; grant $1 million to fund advanced battery research at UNLV; prioritize the employment of Nevadans and Veterans."
Tesla's Gigafactory 1 is tasked with the monumental task of building the drivetrain and battery pack of the Model 3, the company's first attempt at a true mass-market electric sedan. Tesla's incentive deal for the facility notes that the factory is expected to increase regional employment by 10% with a total economic impact of roughly $100 billion. Gigafactory 1 is also expected to generate approximately $1.9 billion in total financial impacts.